Thanks for sharing Ms. Gills! I spontaneously asked a first grader to tell me about his PK teacher who is our 20-21 teacher of the year. Here's a little of what he shared! Congratulations, Ms. McCutcheon! #ccesdukes #iamcucps
https://twitter.com/i/status/1376239604693602306

We have another masterpiece in the making by one of our talented artist! #ccesdukes #iamcucps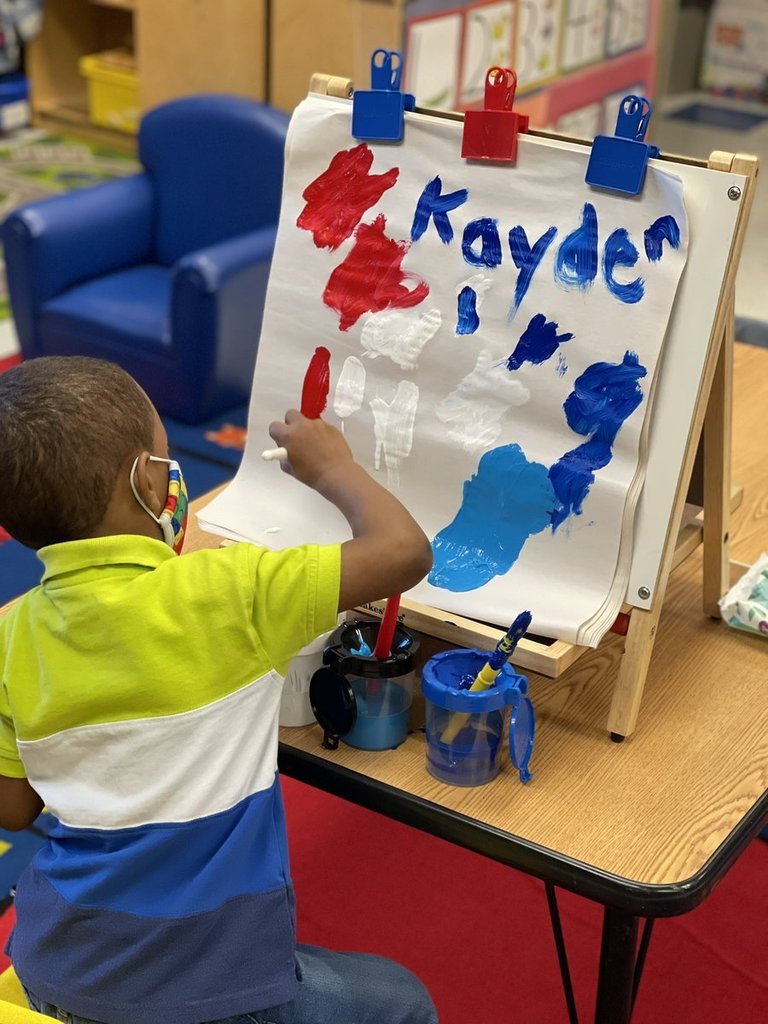 Shout out to CHS Band Teacher, Scott Gordon, who earned a Master's Degree in Film Scoring from the Berklee College of Music. Mr. Gordon graduated w/a 4.0. Out of the 14 students admitted to his cohort ,he was one of the three that graduated early. Congratulations, Mr. Gordon! #iamcucps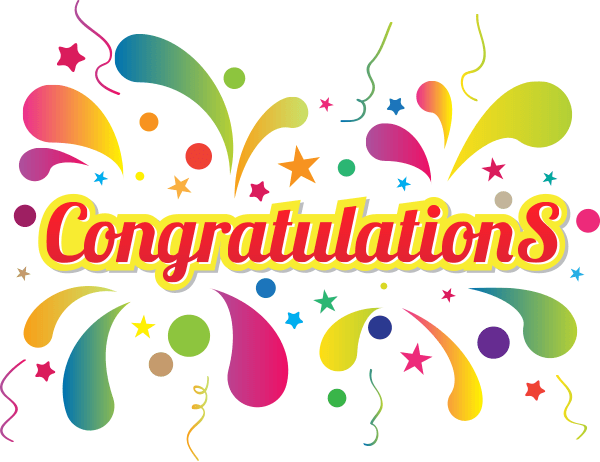 Return to In-Person Instruction for 2021-2022 Survey Cumberland County Public Schools is in the process of planning for the 2021-2022 school year. Based on current pandemic trends, CuCPS expects to hold classes five days a week on a normal schedule. For next year, students will have two options available—learning in-person or learning remotely. To ensure that we can accommodate all students and provide adequate transportation as needed, we are conducting this survey. Please complete the survey, listing all children in the household, and the type of instruction preferred. Also indicate whether the student will require school provided transportation or whether parents (or students with licenses) will provide transportation.
https://www.surveymonkey.com/r/X3D6N5D
A copy of the survey has been mailed to households as well.

Congratulations to Catina Settle for winning second place in a 5K this past weekend! She brought the trophy so we could celebrate! Way to go, Catina! #iamcucps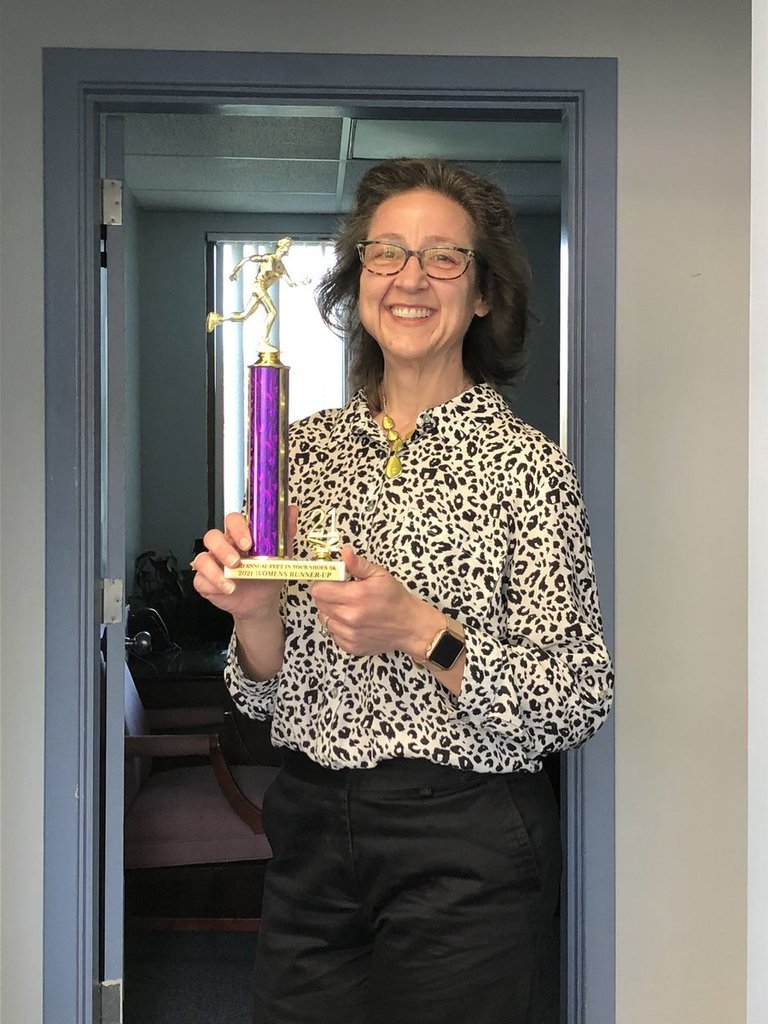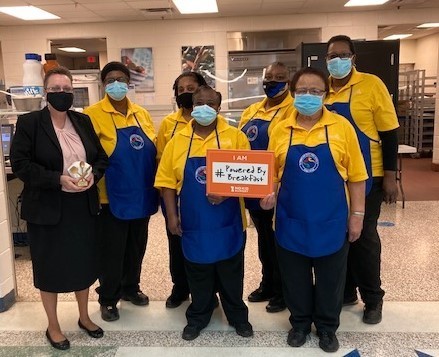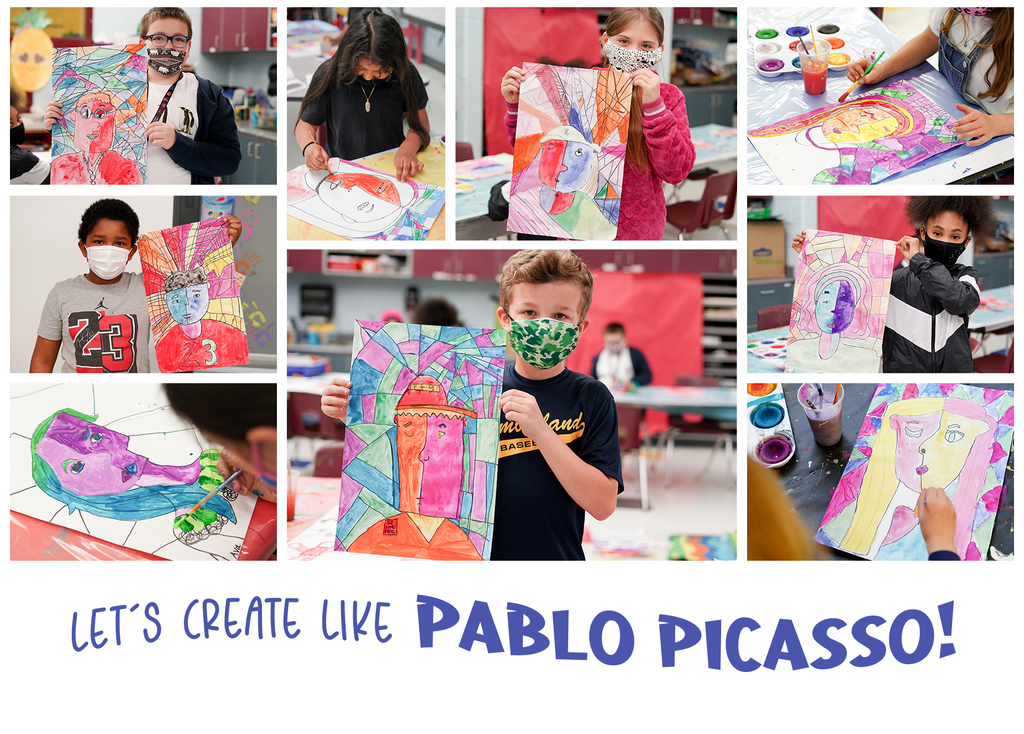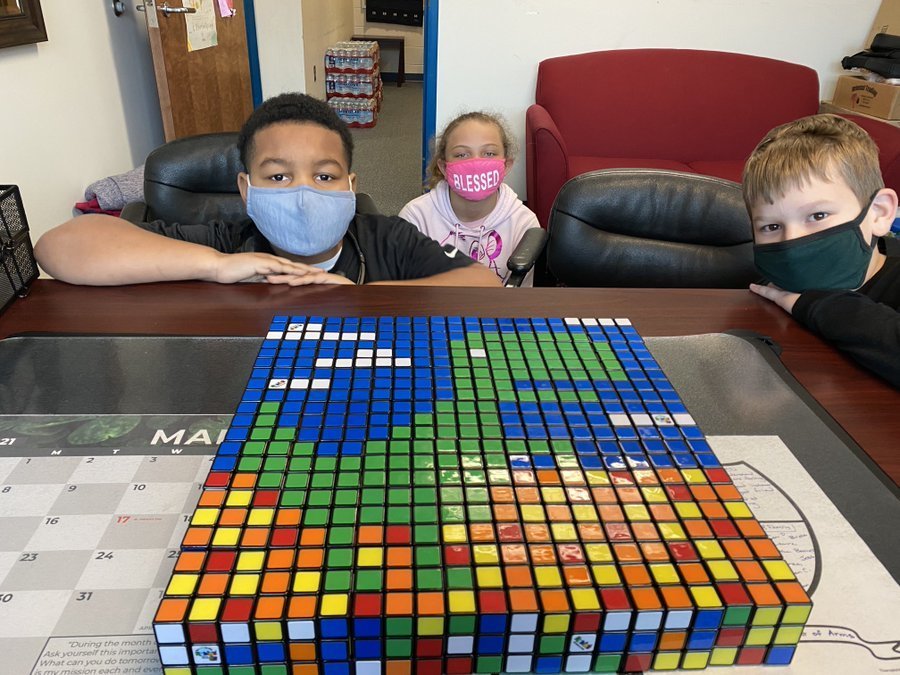 Good Morning. Please check out our highlights! Check this out on Wakelet - CuCPS Happenings for the Week of March 29, 2021!
https://wke.lt/w/s/l8jjnY
via @wakelet

Bella earned a Positive Duke Shoutout for being Determined and Engaged. Her teacher says she's rocked remote learning, watching all videos and completing all of her work. We're so glad to have her back face to face now! Way to go, Bella! #ccesdukes #iamcucps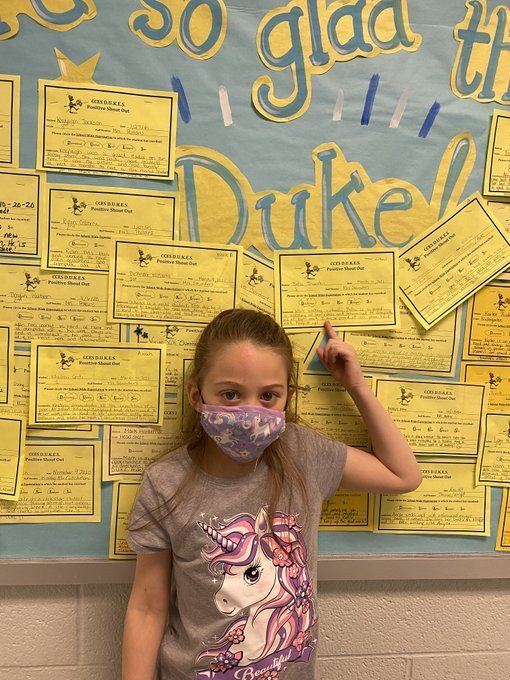 Kahleesi earned a Positive Duke Shoutout for demonstrating all of the School-wide Duke Expectations! From being determined to do her best, to always being kind and helpful , her teacher says she's a model Duke. #ccesdukes #iamcucps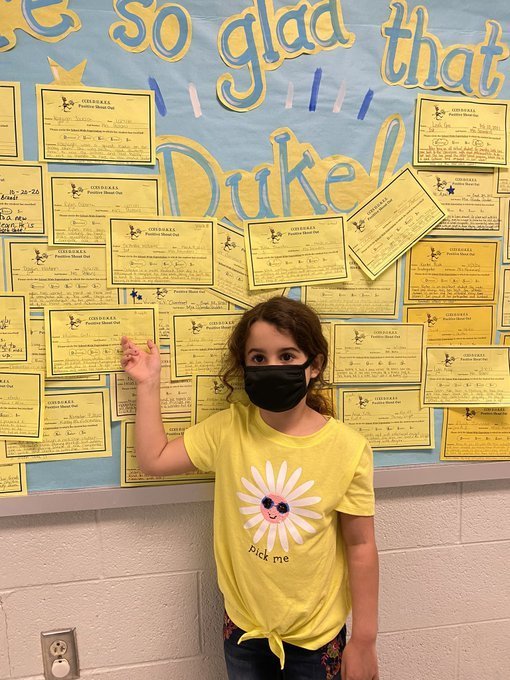 Addison earned a Positive Duke Shoutout for being Determined and Engaged. Her teacher said she been working extra hard during Power-up ensuring her work is accurate and complete! #ccesdukes #iamcucps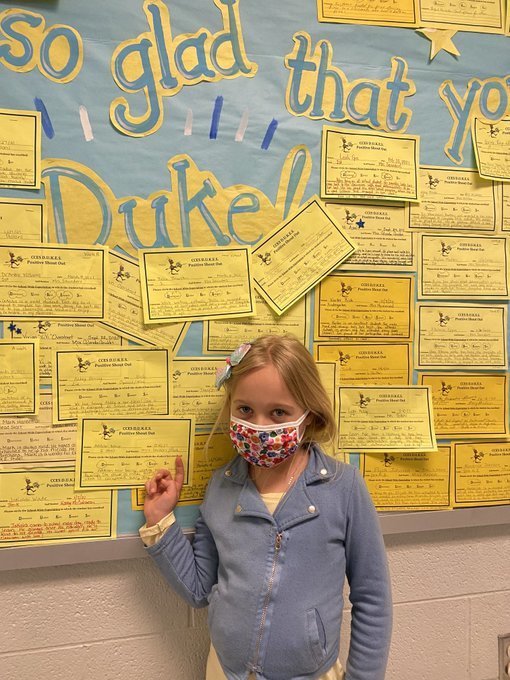 December earned a Positive Duke Shoutout for being Determined, Unified, and Kind. She's just returned to face to face instruction and her teacher is super impressed. She's respectful, works hard, and always enters class with a smile! #ccesdukes #iamcucps

Ava earned a Positive Duke Shoutout for demonstrating all of our school-wide expectations. Her teacher says she's such a joy to have in class. She's only in PK3 but she can spell her name! #ccesdukes #iamcucps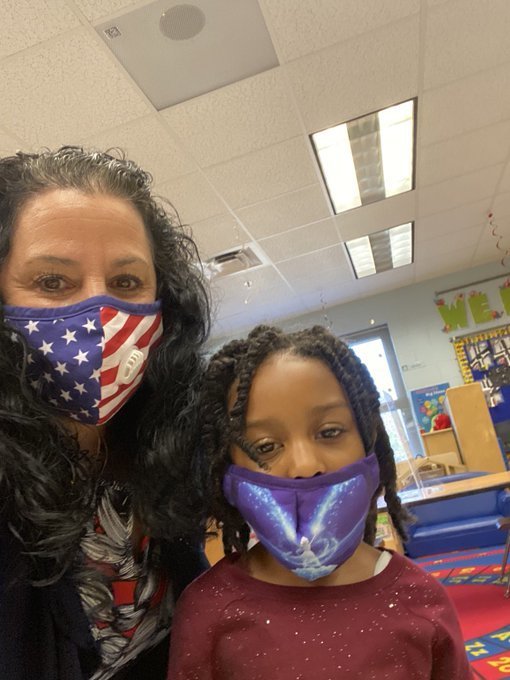 Gatlin earned a Positive Duke Shoutout for demonstrating all of our Duke expectations. His teacher says he's a great friend to his classmates. He's only in PK4, but he's working hard on writing his name. #ccesdukes #iamcucps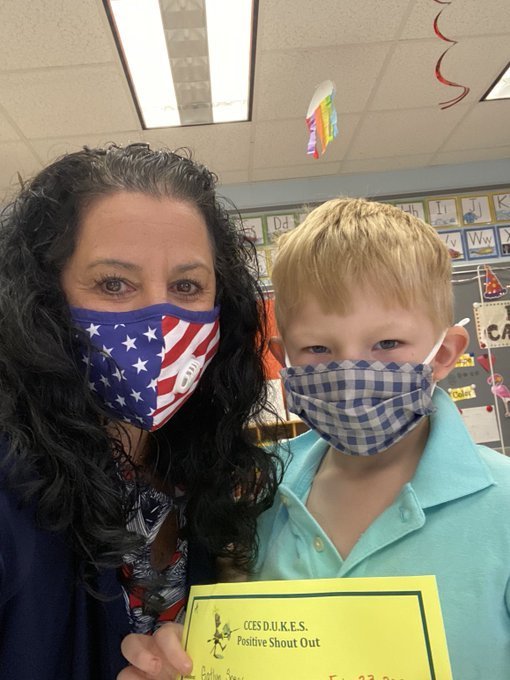 Emmett earned a Positive Duke Shoutout for being Determined and Kind. His teachers are super proud of all he's learned and shared how happy they are that he's a Duke! Me too! #ccesdukes #iamcucps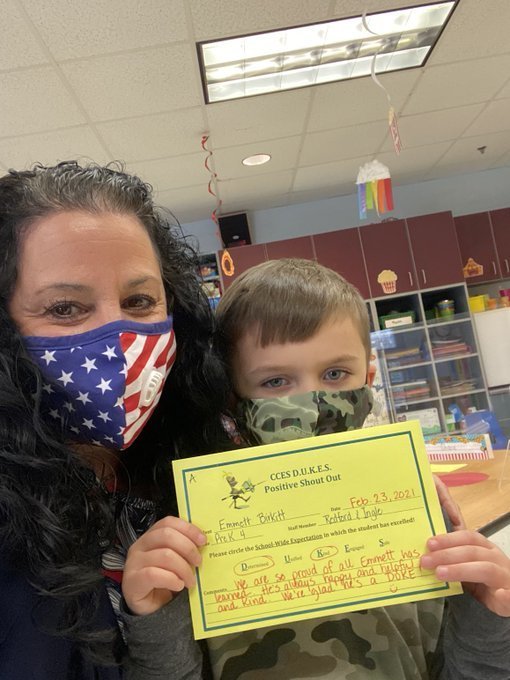 Kyliee earned a Positive Duke Shoutout for demonstrating all of our Duke expectations. Her teachers shared that although she's new to their class, you'd think she's been there all year! Way2go, Kyliee. #ccesdukes #iamcucps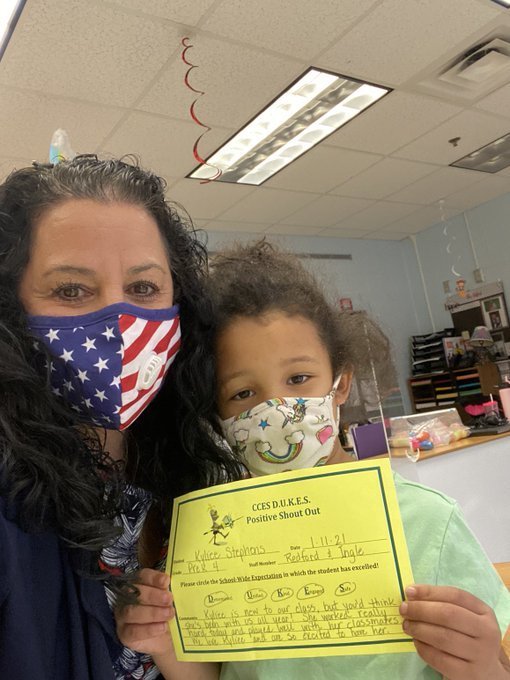 David earned a Positive Duke Shoutout for being Determined, Kind, and Engaged. When left with a little extra time he even chose to work on a word sort! His teacher says he's been working super hard in Power-up! #ccesdukes #iamcucps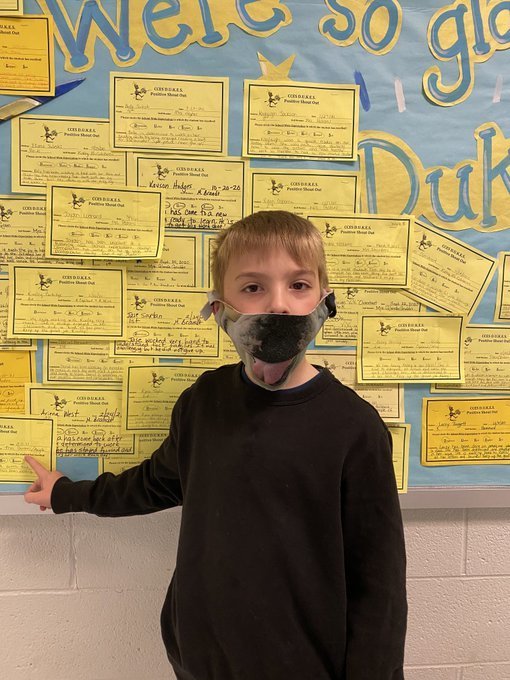 De'Andre earned a Positive Duke Shoutout for being Determined, Kind, and Engaged. His teacher says he's a model Duke! He's always determined to complete his work and do his best. He's kind to his peers and teachers. Way to go! #ccesdukes #iamcucps

What a special day for this mom when we got to make not one but two #GoodNewsCalloftheDay when both of her CCES kids earned a Positive Duke Shoutout! Woohoo! #ccesdukes #iamcucps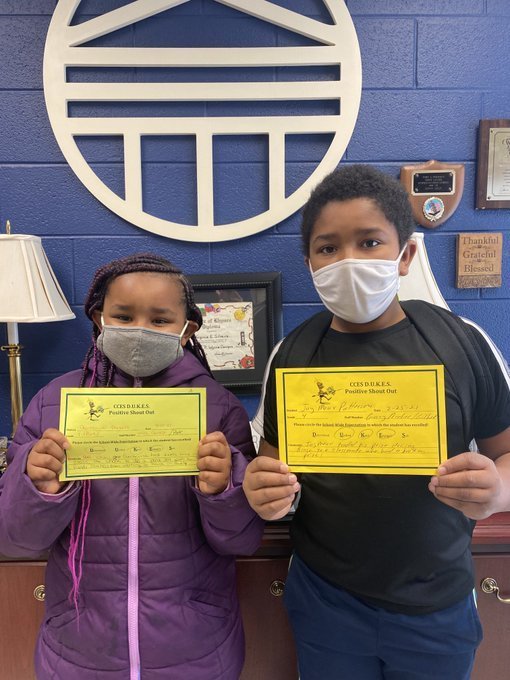 Izzy earned TWO Positive Duke Shoutouts within a month. She's rocking second grade and we're so glad that she's a Duke! #ccesdukes #iamcucps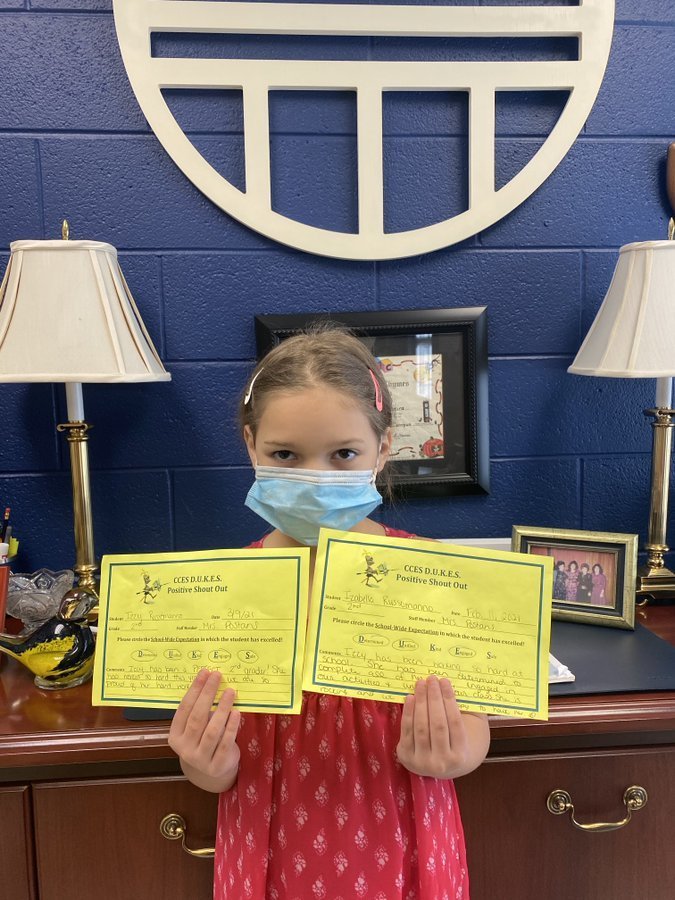 Liam earned a Positive Duke Shoutout shortly after returning to face to face instruction. I'm not sure who was more excited when we go to make a #GoodNewsCalloftheDay to let his parents know how awesome he is doing! #ccesdukes #iamcucps