Autism Awareness is growing @CuCPS . #iamcucps #ccesdukes #AutismAwarenessMonth #AutismAwareness @MrsOArtStudio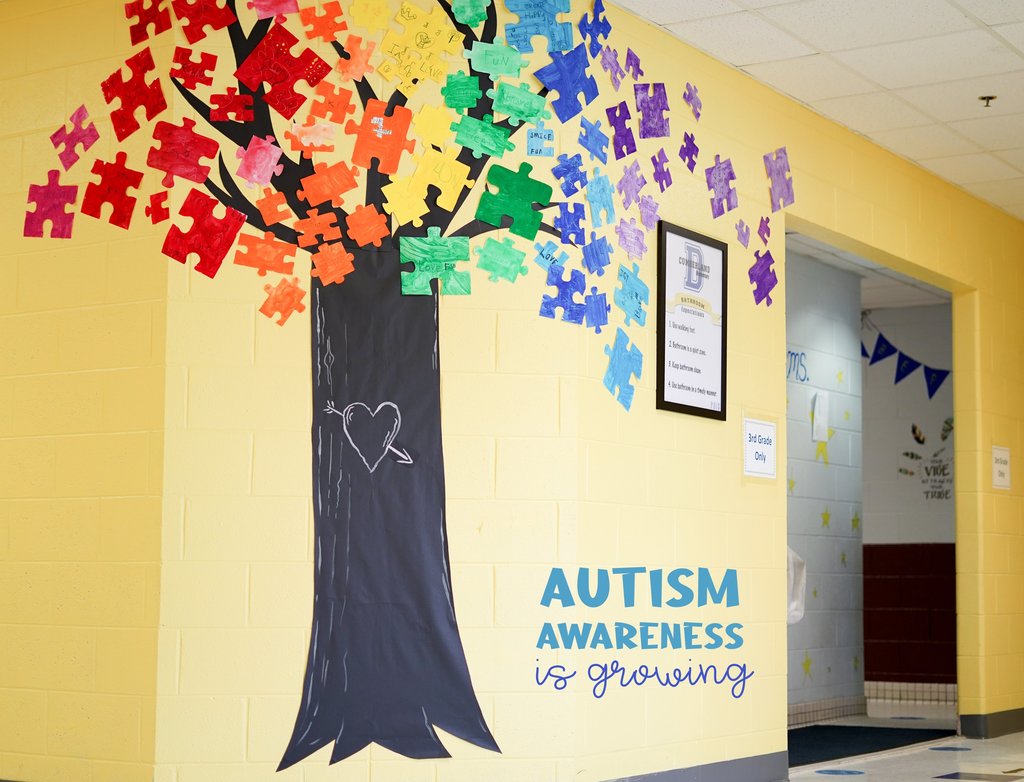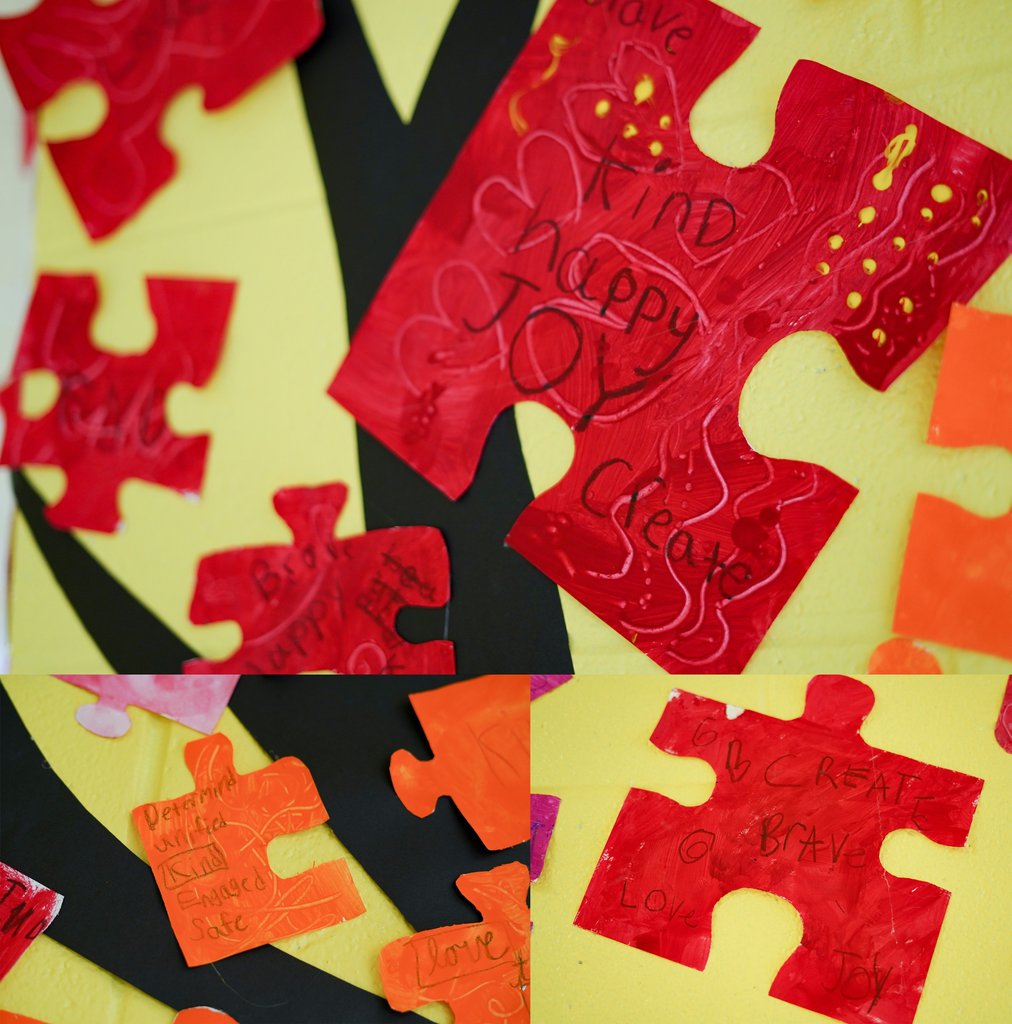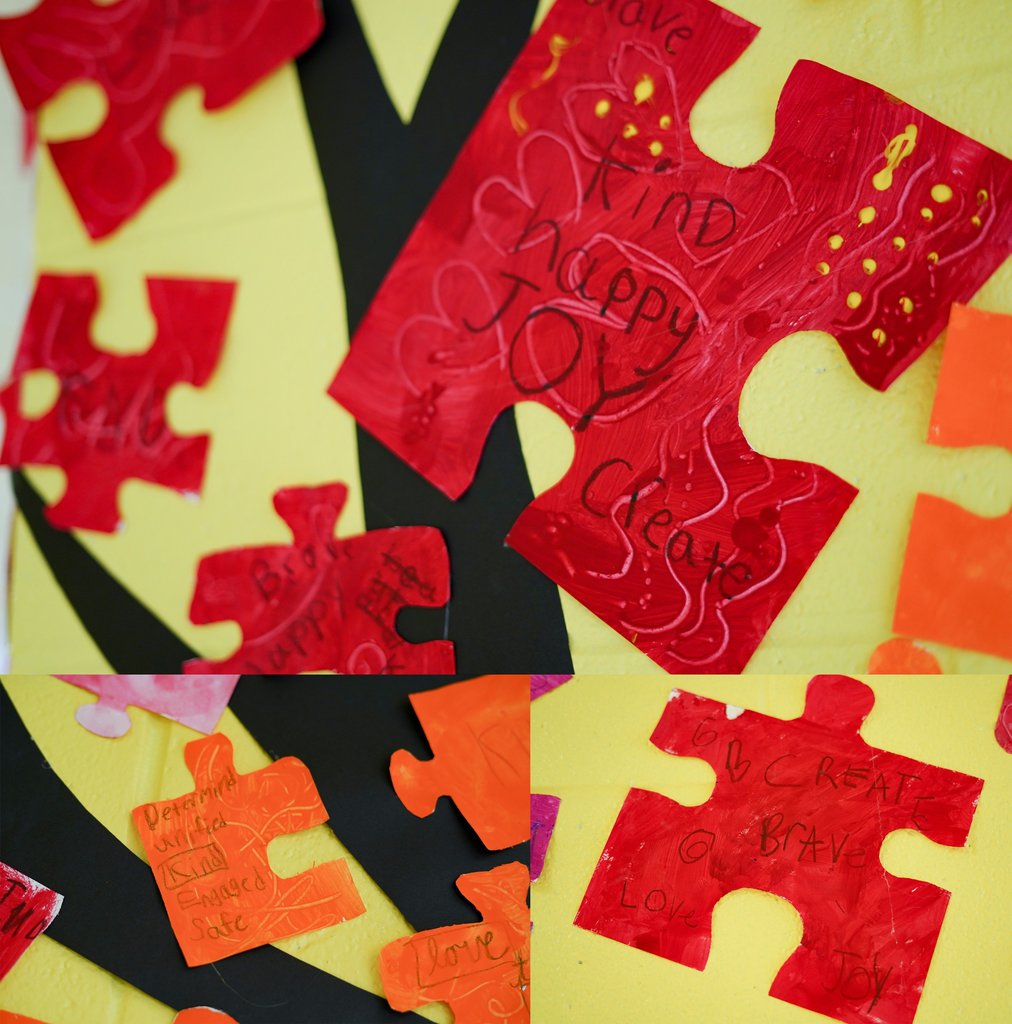 Governor's School Seniors, Ebony and Samantha did great on their presentations today! #dukepride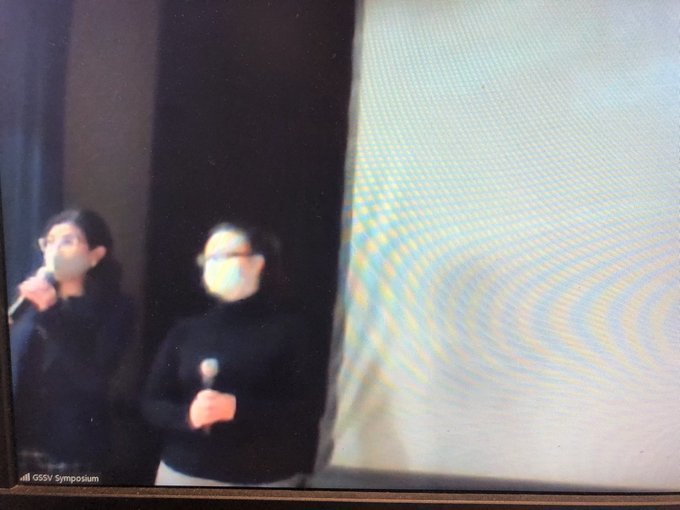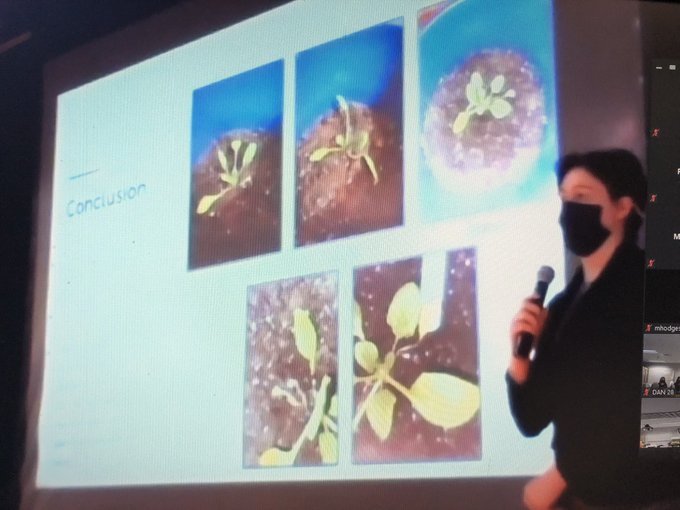 Our seniors that attend Governor's School presented their Senior Symposium research today! We learned about the effects of acid rain, state legislation, earthworm diets, fire retardants and burn rate of plants, superworm diets, and fish fertilizer! Great research, Samantha, Ebony, Antonio, Christina, Kyle, and Penny! Our students are the best! Go Dukes!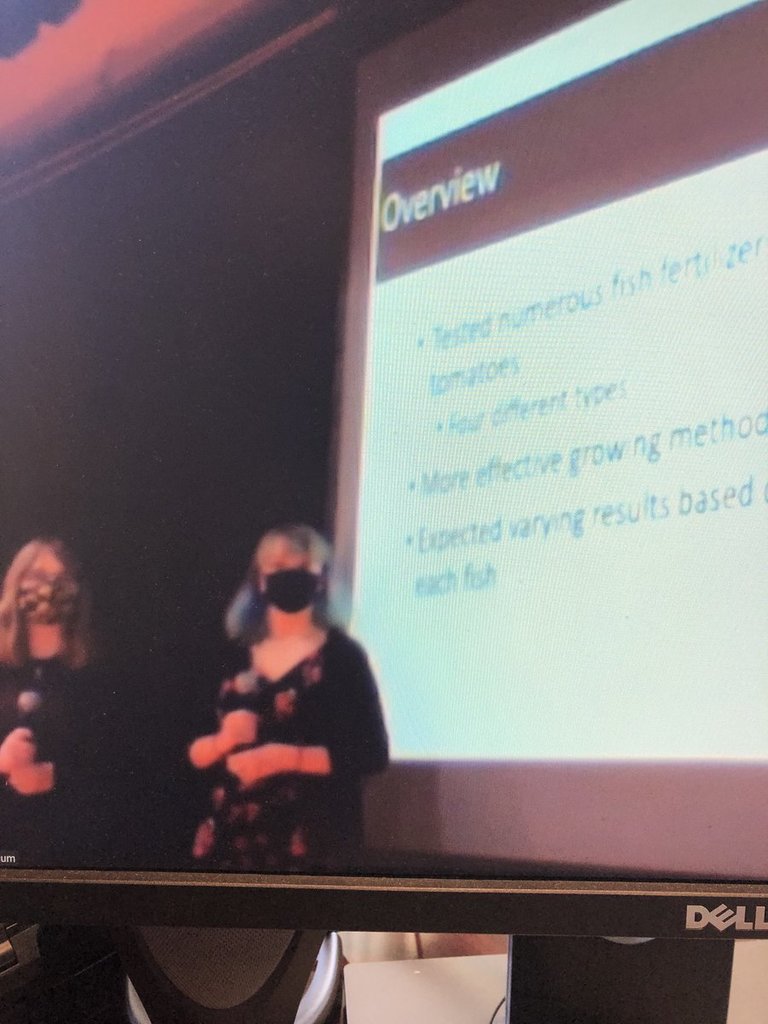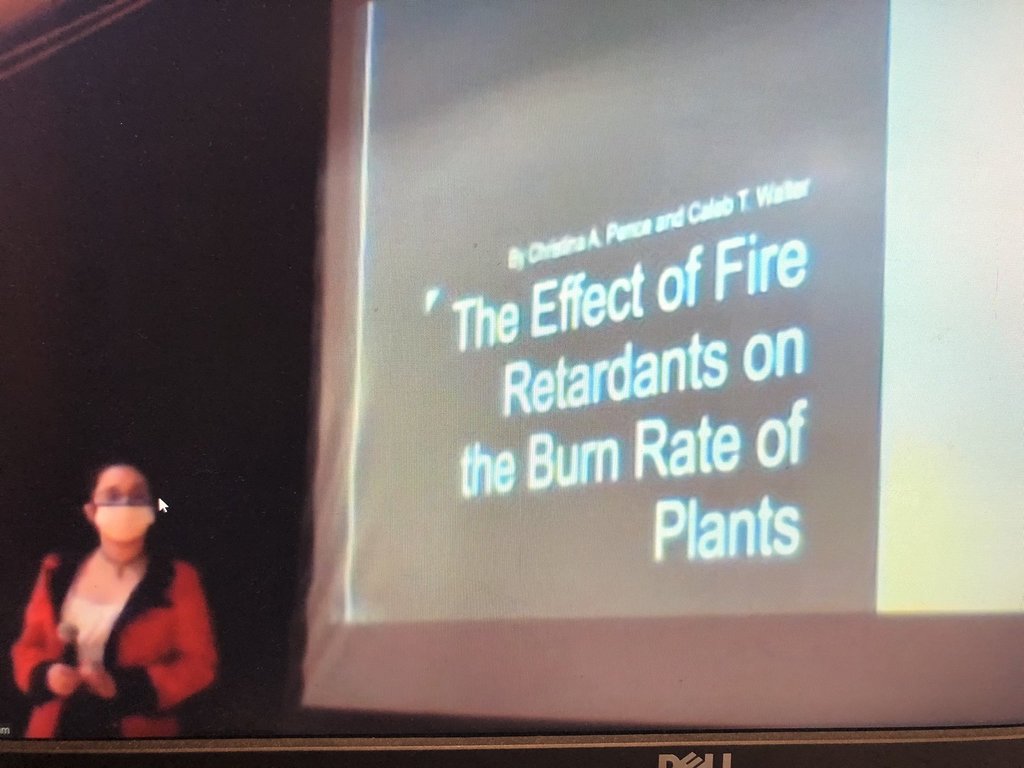 There will be no Middle School Track Practice today, April 20, 2021.

This week CCES celebrates #AutismAwareness. Today, students created puzzle pieces with inspiring words & messages. Can't wait to show off the final work of art using this rainbow collage of art. @CuCPS #ccesdukes #iamcups #AutismAcceptanceMonth #AutismAwarenessWeek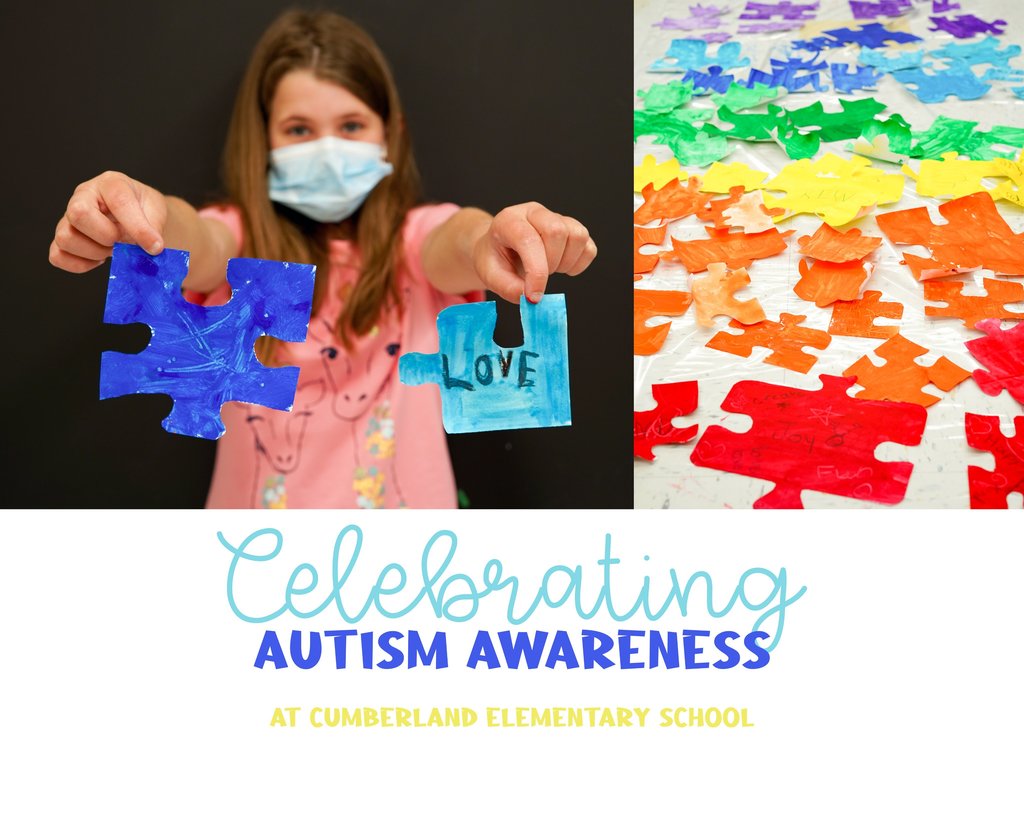 Good Evening! Spring Games are just around the corner! Due to COVID-19, this year we are doing tickets a little different. All tickets must be purchased online at Ticketspicket.com. No tickets will be sold at the gate. Tickets will go on sale a week before the game is scheduled to be played. To see the full schedule of games please visit the Athletic Departments Google Website or contact the Athletic Director.

Congratulations to middle school students for entering & being one of the five winners in the Commonwealth of VA Black History Historical Marker Contest! Because of their efforts Cumberland County is getting a marker to honor Samuel P. Bolling! Mr. Longenecker's video was featured at today's virtual ceremony—thanks to our students & Mr. Longenecker! Proud!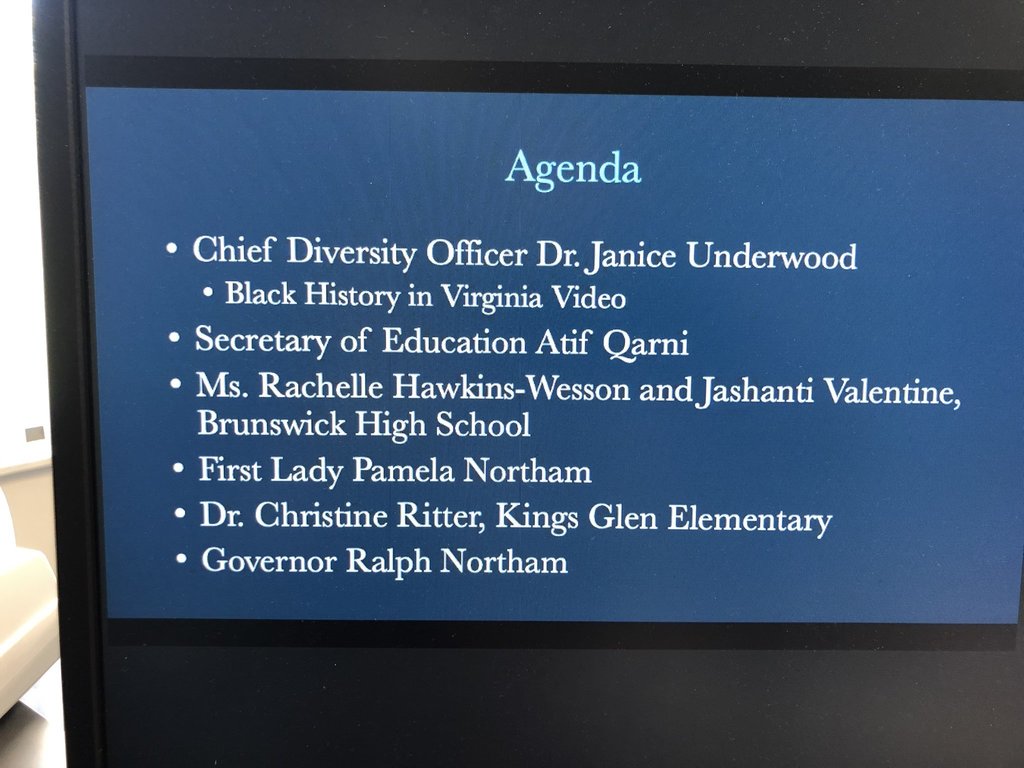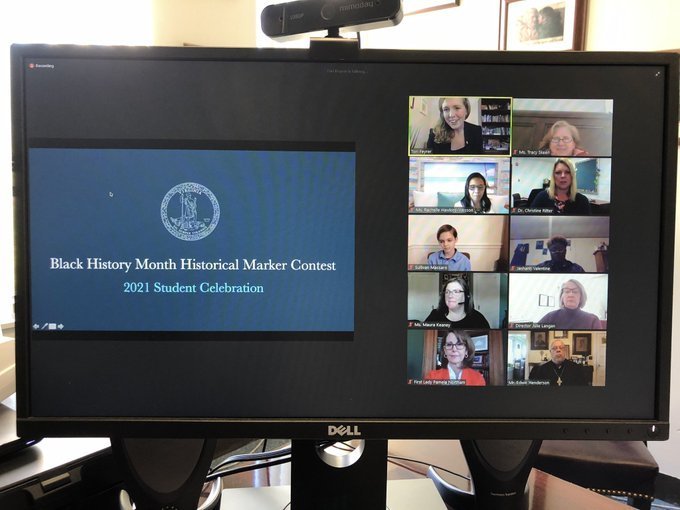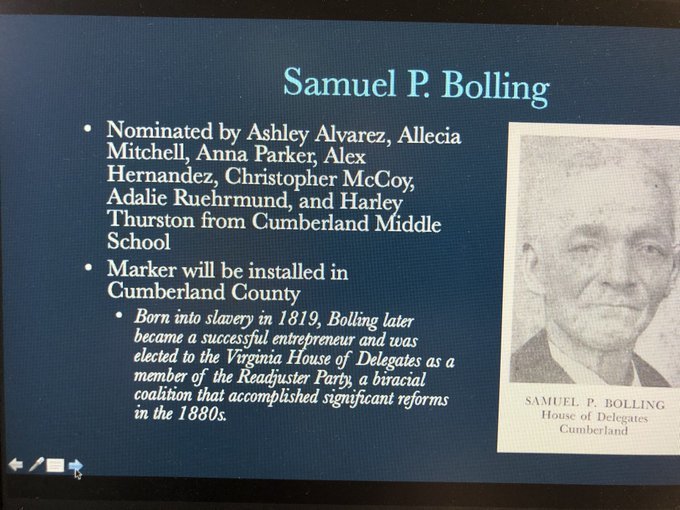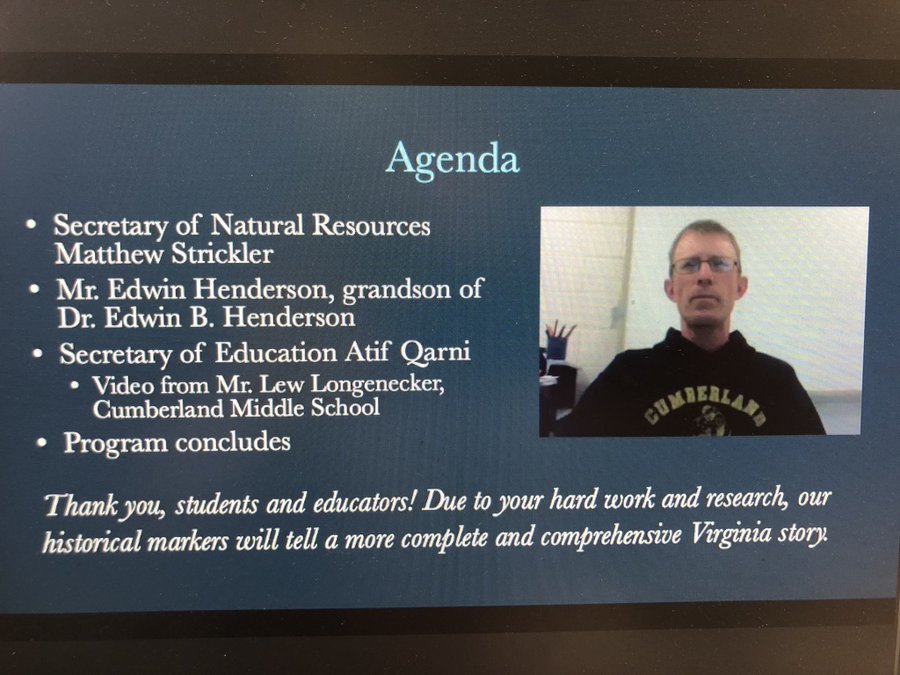 Good Morning. There will be no Middle School Softball practice today, April 19, 2021.

Bailey earned a Positive Duke Shoutout for demonstrating all of our Duke expectations. Her teacher says that she is a perfect example of what a Duke is made of! Way to go Bailey!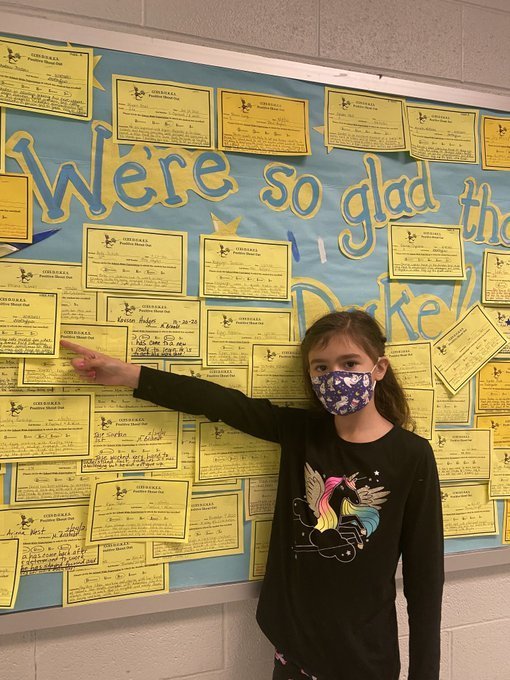 To provide a deeper understanding of our communities' health needs and how we can address them, every three years Centra conducts Community Health Needs Assessments (CHNA). In 2021, we are partnering with Centra on these efforts and we would like to hear from you! To thank you for filling out the survey, you can enter a drawing for a chance to receive a $25 gift certificate to Walmart. If you would like to be entered in the drawing, please complete the information at the end of the survey. Your contact information will not be linked to your survey answers. To complete the survey, please go to
https://www.centrahealth.com/CHNA

Good Morning. Check out this week's Wakelet to get your week started in the "right: direction! Our Dukes are amazing--Duke Pride! Check this out on Wakelet - CuCPS Happenings for the Week of April 19, 2021!
https://wke.lt/w/s/cWvVHH
via @wakelet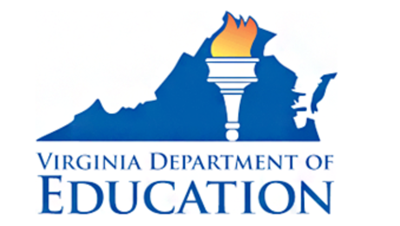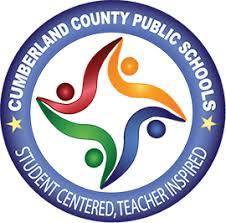 Congratulations to Isabella, winner of the March Women's History Art Contest! Way to go, Isabella!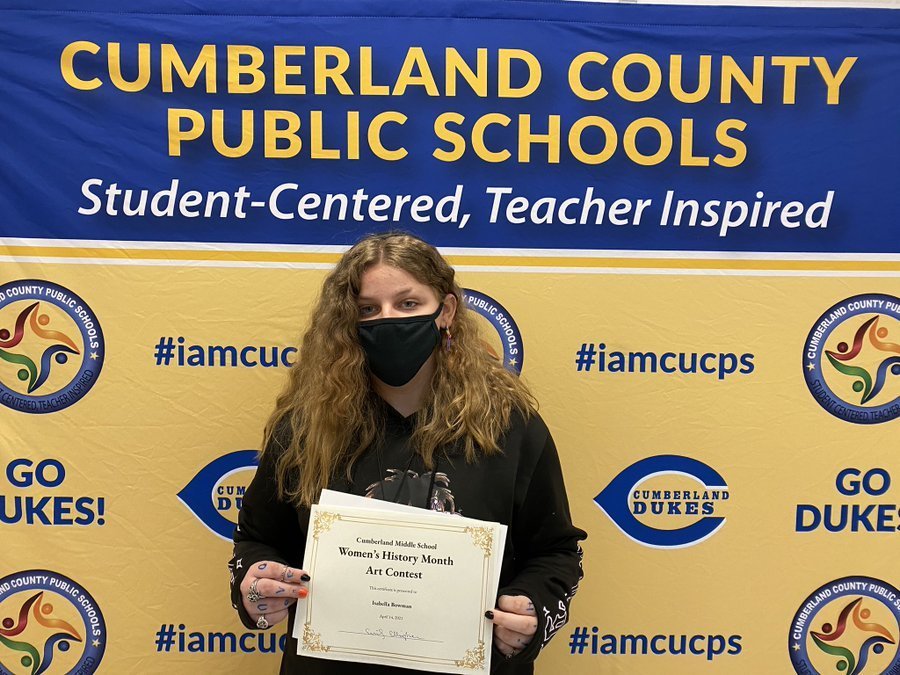 Look at these athletes--CHS is celebrating Autism Awareness this week-Thursday was "Sports Team" day!

Ms. Asal's class "rocked" the purple in support of military families! Our students and staff are just the BEST! Duke Pride!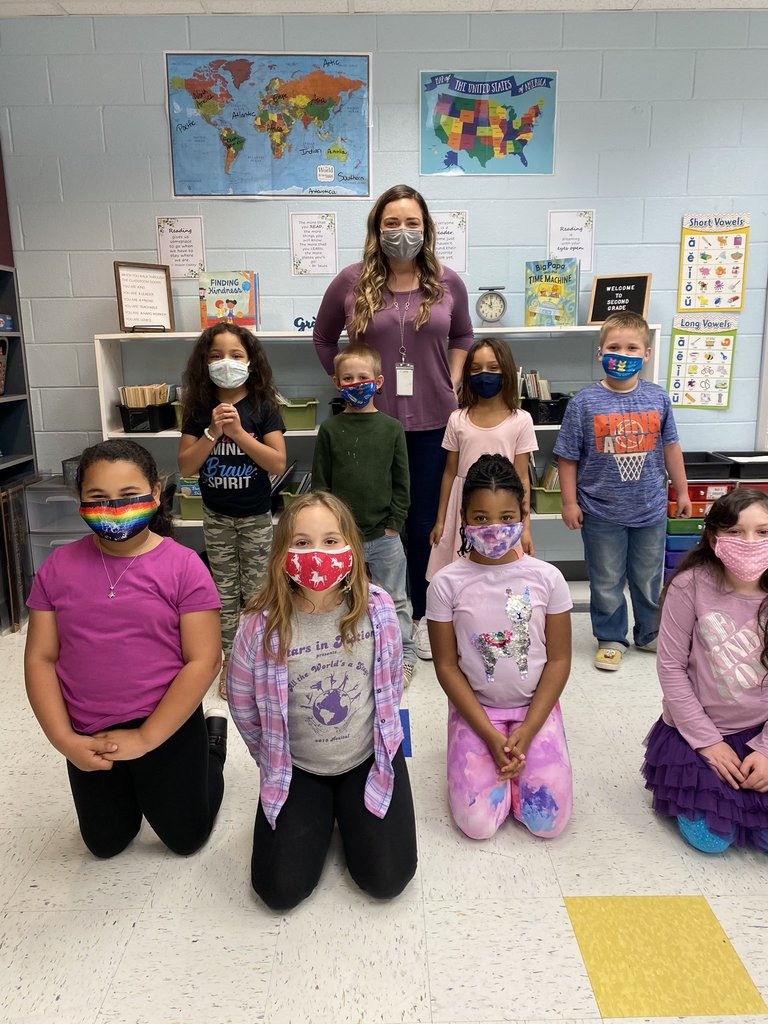 Ms. Gills and Ms. Tillett "purpled up" in support of military families!

Welcome to the @cucps family! #iamcucps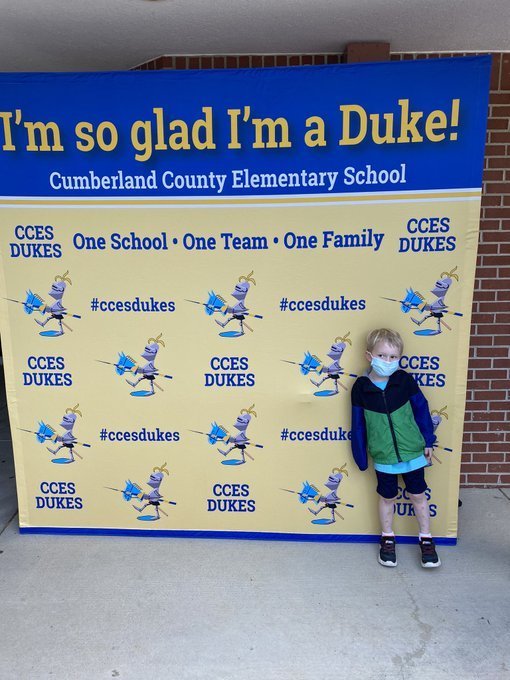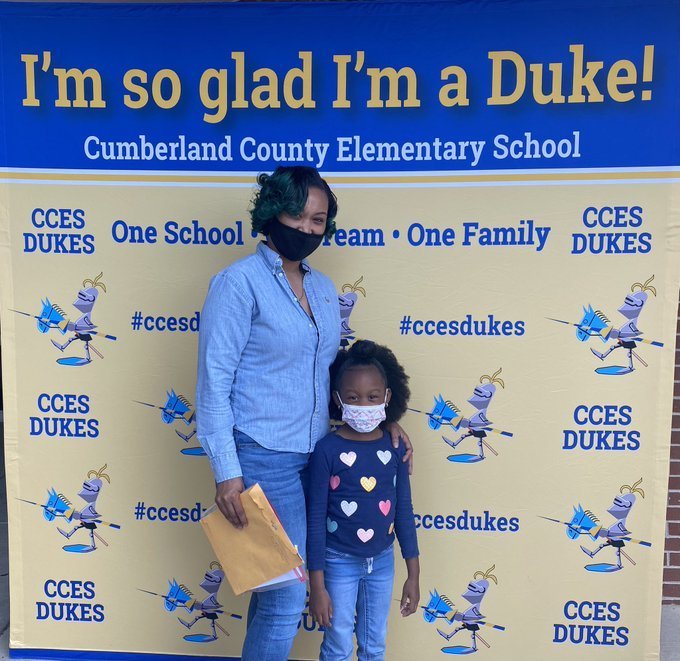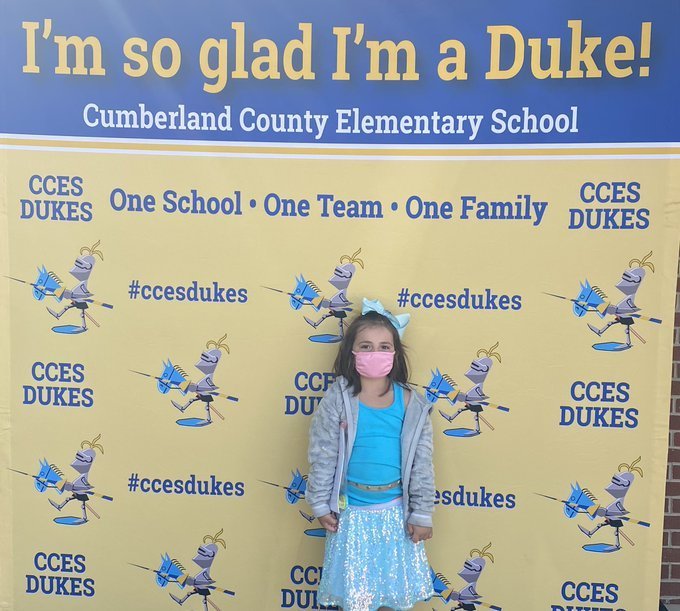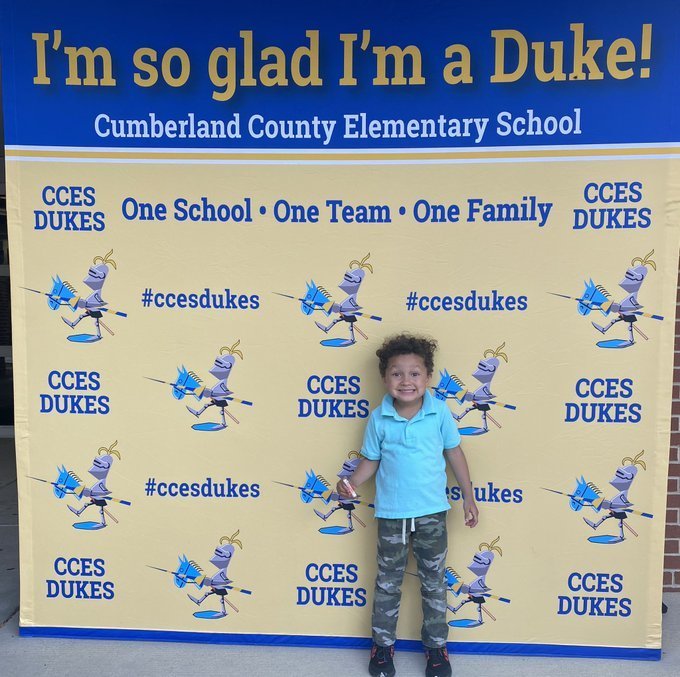 Yes, a picture is worth a thousand words! Beautiful! Yes, our Little Dukes are amazing! Duke Pride! #iamcucps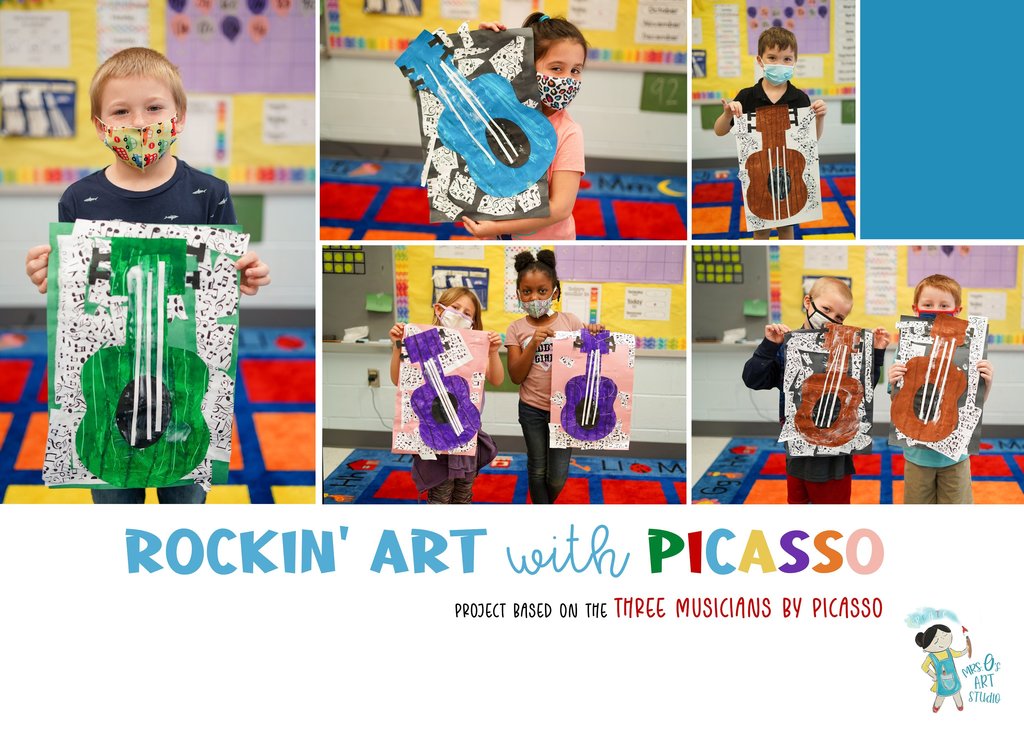 Congratulations to Sarah, President of Cumberland High School's FFA for doing a SUPER job in the tractor driving state contest! Way to go, Sarah! Duke Pride! Our Dukes are amazing!