Here is the remainder of the Season 1 (Winter) Athletic Schedules! All dates and times are subject to change. Remember, due to the COVID-19 outbreak CuCPS is currently not allowing spectators at any sporting events. Because of this we will be live streaming as many of these games as possible. To see the Livestream schedule visit the Cumberland Dukes Athletic Department Facebook Page. Any questions can be directed to Cumberland's Athletic Director, Coach Nowak.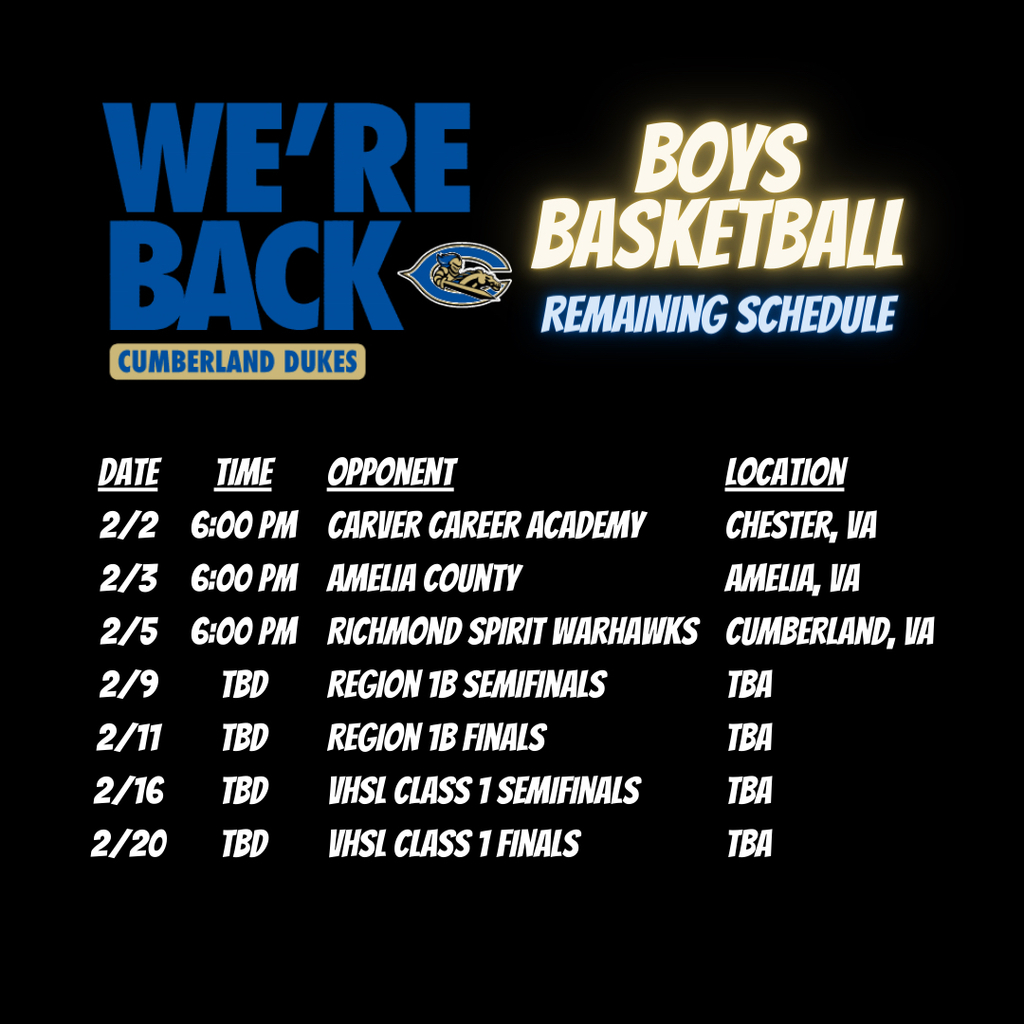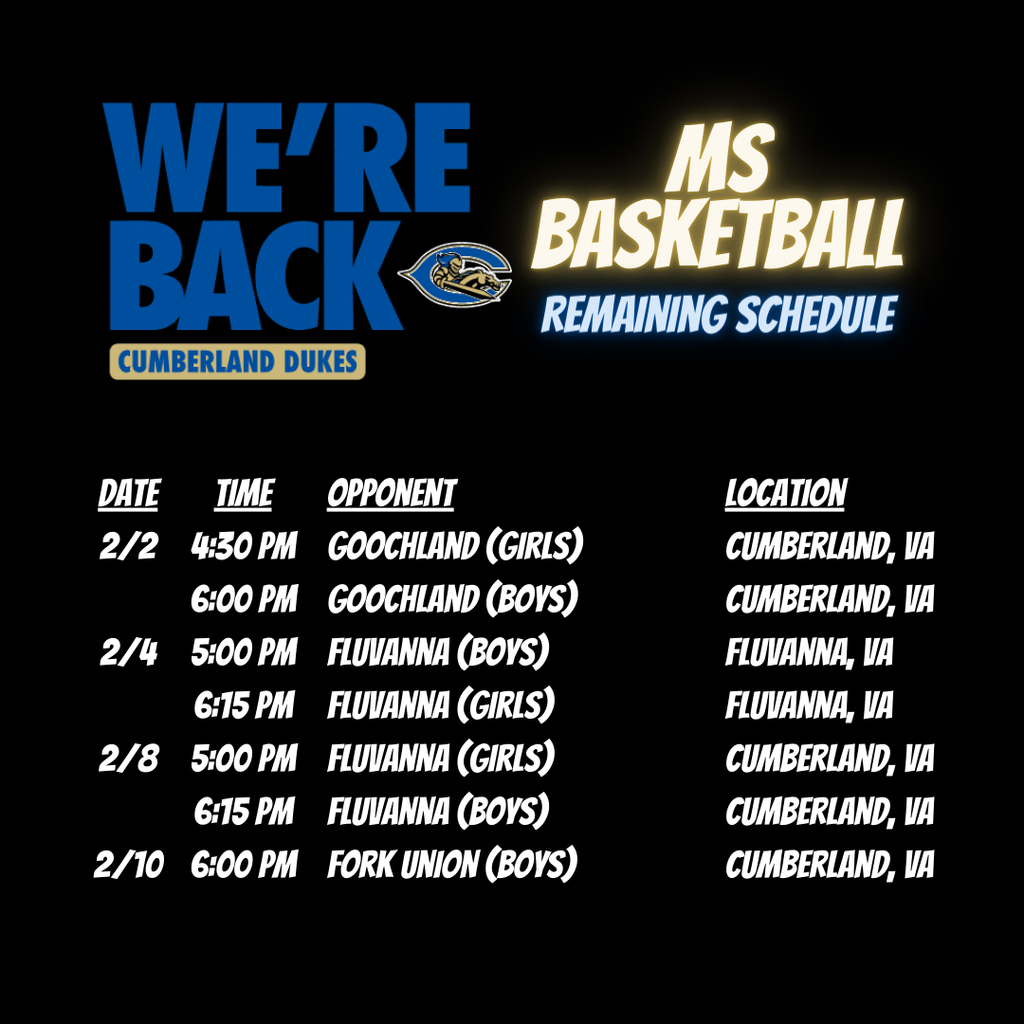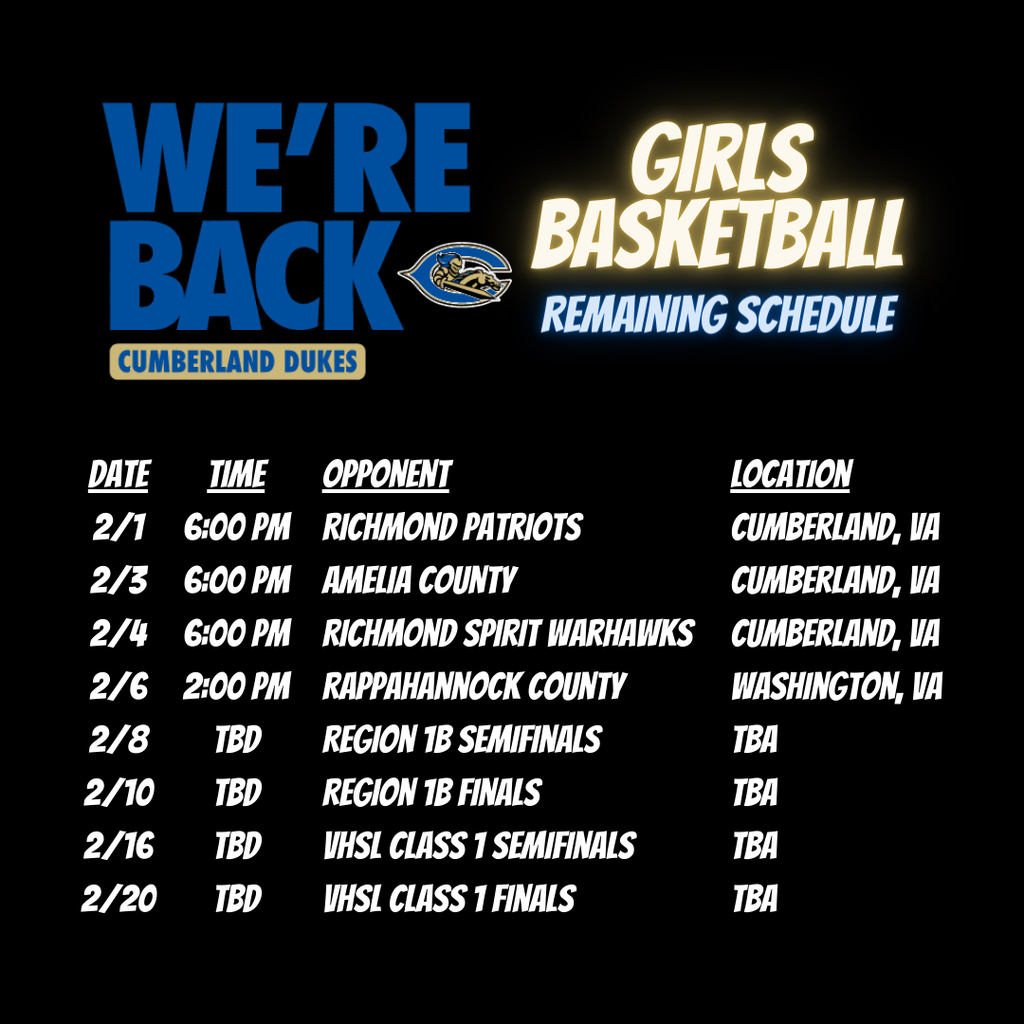 CCES did a make over of the homeliving room & painted "Lucy's Kitchen" on the wall! This was done in memory of Ms. Lucy Barley! Ms. Barley spent many hours in this room teaching an after school cooking class & making treats for her class!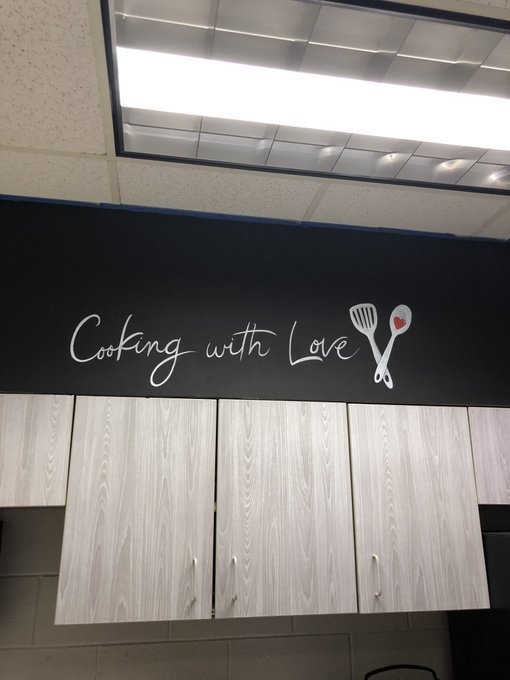 Budget Work Session January 21, 2021, 6:00 PM Join Zoom Meeting
https://cucpsk12.zoom.us/j/97522759737?pwd=NVJFdlNjMmViOC8zNC9tV2dKd0lXdz09
Meeting ID: 975 2275 9737 Passcode: 998865 One tap mobile +13017158592,,97522759737# US (Washington D.C) +13126266799,,97522759737# US (Chicago) Dial by your location +1 301 715 8592 US (Washington D.C) +1 312 626 6799 US (Chicago) +1 646 558 8656 US (New York) +1 253 215 8782 US (Tacoma) +1 346 248 7799 US (Houston) +1 669 900 9128 US (San Jose) Meeting ID: 975 2275 9737 Find your local number:
https://cucpsk12.zoom.us/u/adYNtjtrID

Numeral writing!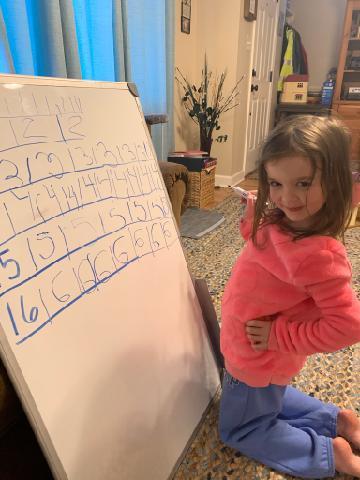 Attention SVCC students - Drive-thru Student Food Pantry, Jan 21st from 2pm - 4pm in the parking lots of Keysville & Alberta Campuses. Your student ID must be shown to pick up items. Pantry items will be packaged and bagged. Sparkles #svccpanthers
https://instagram.com/p/CKRNmBOj5MO/?igshid=1etzd9xu80y55


Mr. Meinhard's DE Pre-Calculus class was discussing variables, logarithms, and exponents today! Mr. Williams was in attendance - I bet he knew the answers!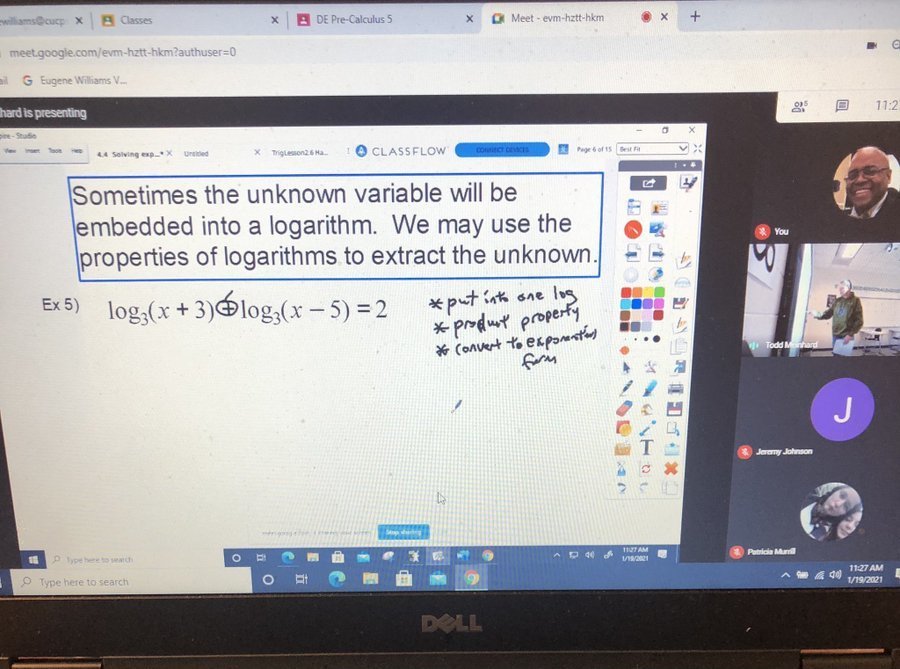 Ms. Overstreet will be posting steps to the posters below, but would love to see your original designs as well! This is open to ALL elementary, middle & high school students. Let's rock this! #iamcucps #ccesdukes @CuCPS more info Downwards arrow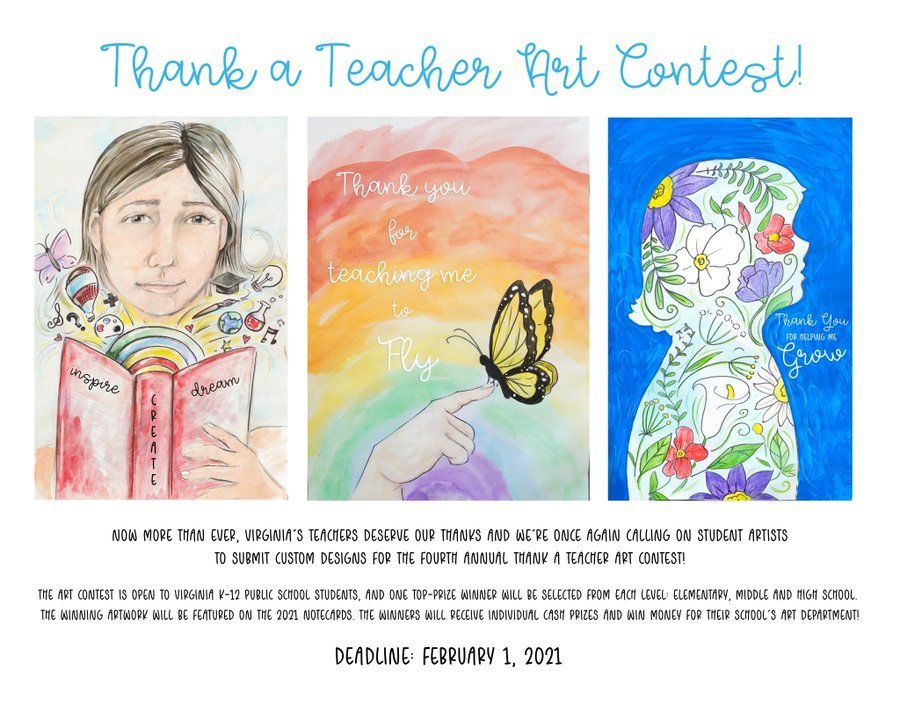 Honoring the life & legacy of Martin Luther King Jr. through art. Artist: Ava Overstreet Age: 9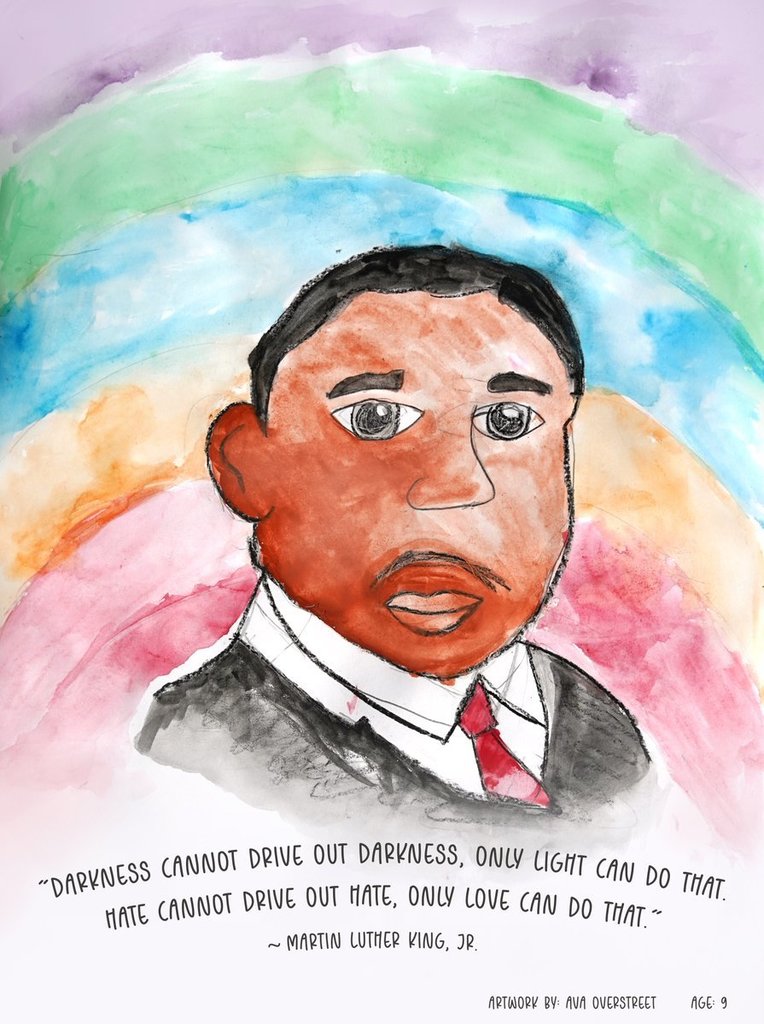 Congratulations to CuCPS alumni, TJ! We are so proud of you!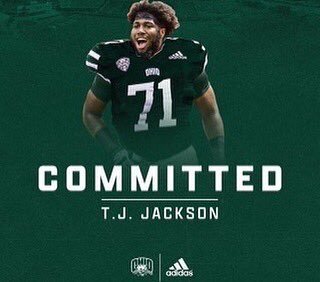 Good Afternoon Duke Nation! With the continuation of Remote Learning at Cumberland County Public Schools, all athletic events and practices will be postponed until we resume In-Person Learning on February 1, 2021. The Cumberland High School and Middle School Athletic Departments are working on rescheduling as many games as possible and will release new dates for games as they are made. Any questions can be directed to Coach Nowak at 804-492-4212 extension 4123 or via email at
jnowka@cucps.k12.va.us
. The Cumberland County Athletic Department appreciates your cooperation and understanding.

Thank you to CCES for delivering five homemade quilts around our community yesterday. There is still more love to spread! #ccesdukes #iamcucps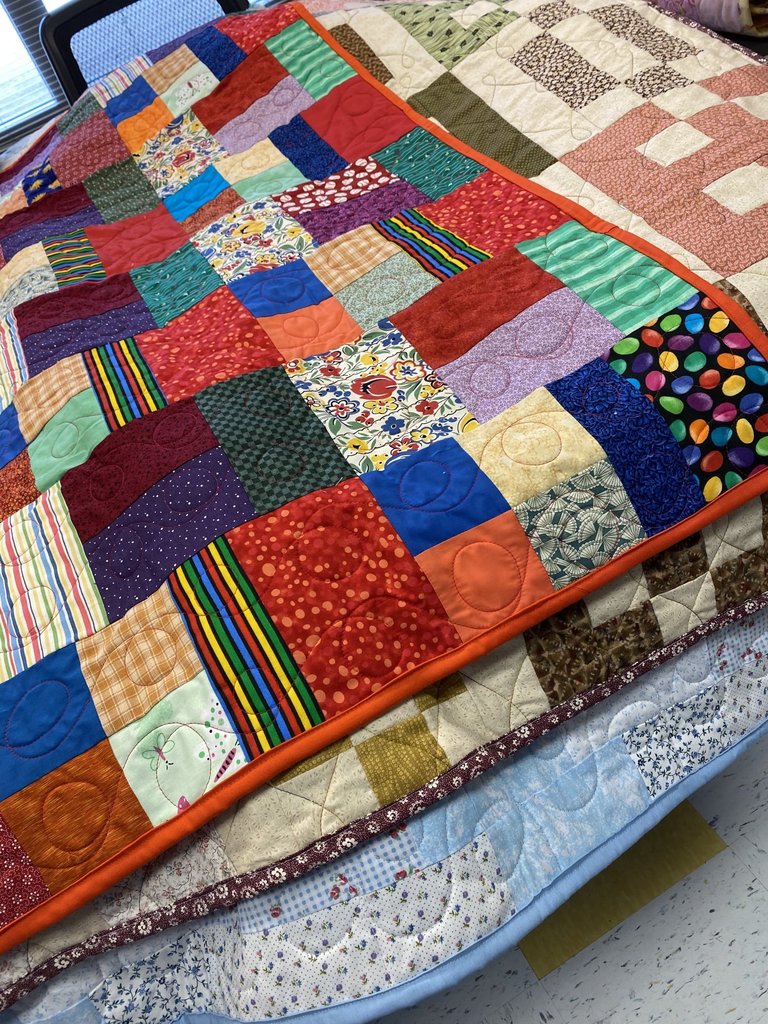 Ezekiel earned a Positive Duke Shoutout for being Determined & Engaged. He is working hard with his virtual teacher despite any technical difficulties that may arise! He is always early, engaged, and smiling! His family was super proud when we surprised him! #ccesdukes #iamcucps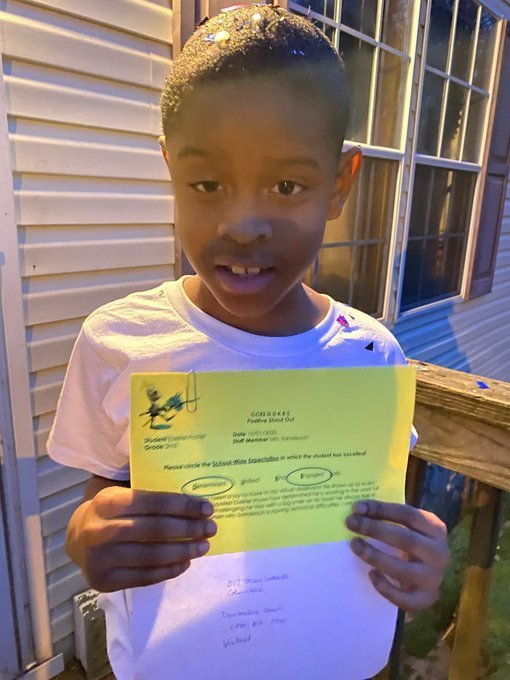 Aleesa earned a Positive Duke Shoutout for meeting all our school-wide expectations. Although she's one of the youngest Little Dukes, she has mastered remote learning. She even checks in daily with her teacher and shows her work! Rocking PK 3! Woohoo. #ccesdukes #iamcucps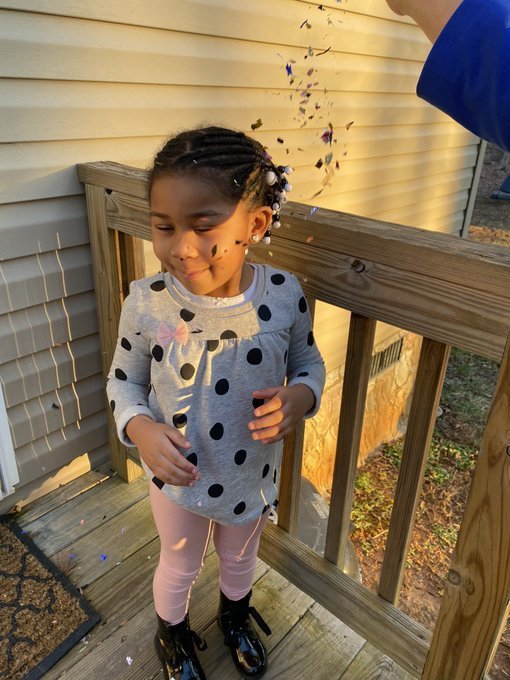 Good Morning CMS! As many of you are aware, we will be returning to all remote learning beginning today, January 13th. Our staff has been hard at work to ensure that instruction continues. Attendance will remain based on task completion, participation, and regular check-ins with teachers. The class schedule will also remain the same for live instructional times. The expectation is that virtual students who were virtual prior to the call last night, and our current in-person A week students who have Internet access, are expected to attend live lessons on A weeks. In-person B week students who have Internet access, are expected to attend live lessons on B weeks during their normal scheduled class times. The expectation moving forward is to have live lessons each week for the designated A and B weeks. We will revert back to the hybrid schedule and expectations when students come back into the building. For those students who do not have the Internet, we will send weekly packets. Remote students who are currently receiving remote packets, your packet will be ready to pick up this Friday, January 15th. Students that do not have the Internet and have been attending in-person instruction, your packet will be ready to pick up on Wednesday, January 20th. After January 20th, the weekly packets for all remote students without the Internet, will be ready for all students to pick up on Monday, January 25th. Teacher office hours will be from 2:00 p.m. - 3:30 p.m. daily. We know that there are many questions about how the year will continue. We are here to assist you, so please do not hesitate to reach out. We look forward to moving back to in-person instruction soon! As always, please remember to be respectful, responsible, and purposeful. We love you, CMS!

Due to the return to Virtual Learning for Cumberland County Public Schools, all athletic practices, games and events will be put on pause until further notice. All games for the remainder of this week will be postponed. If and when a reschedule date is made we will make an announcement. We appreciate all the support and understanding from our Duke Nation parents and fans. If you have any additional questions regarding athletics please contact the Athletic Director, Coach Nowak, at 804-492-4212 extension 4123 or by email at
jnowak@cucps.k12.va.us
. Thank you and we look forward to having our students and athletes back in the classrooms and on the court/field.

CuCPS will be returning to fully remote learning beginning tomorrow, January 13, 2021, for the remainder of the week. We were just informed that a member of our school nutrition team at the middle/high complex tested positive for COVID-19. This may also affect our transportation staff. The school division has begun contact tracing to determine the extent of possible exposure. You will receive a call from school staff if it is determined that someone in your family was a direct contact. Families will be updated as soon as more information is available and if the need to continue with remote learning into next week is necessary. Athletic activities are temporarily suspended as well. As always, thank you for your support of Cumberland County Public Schools.