Learning about the health of the Chesapeake Bay. #DEbioAtTheBay @CuCPS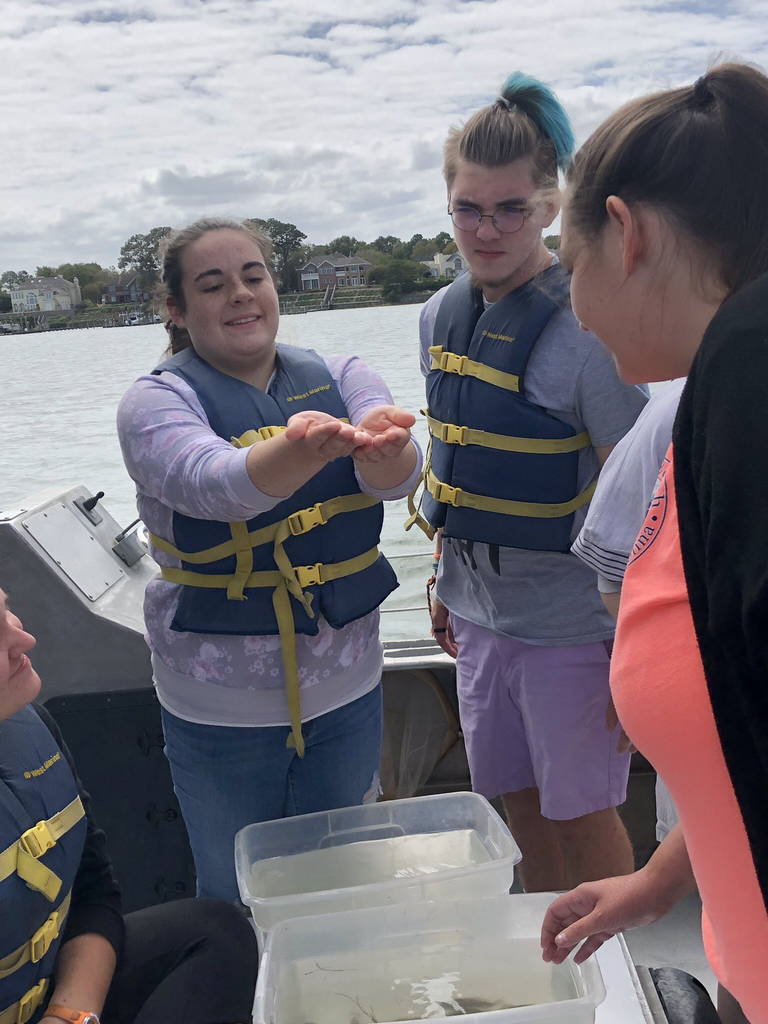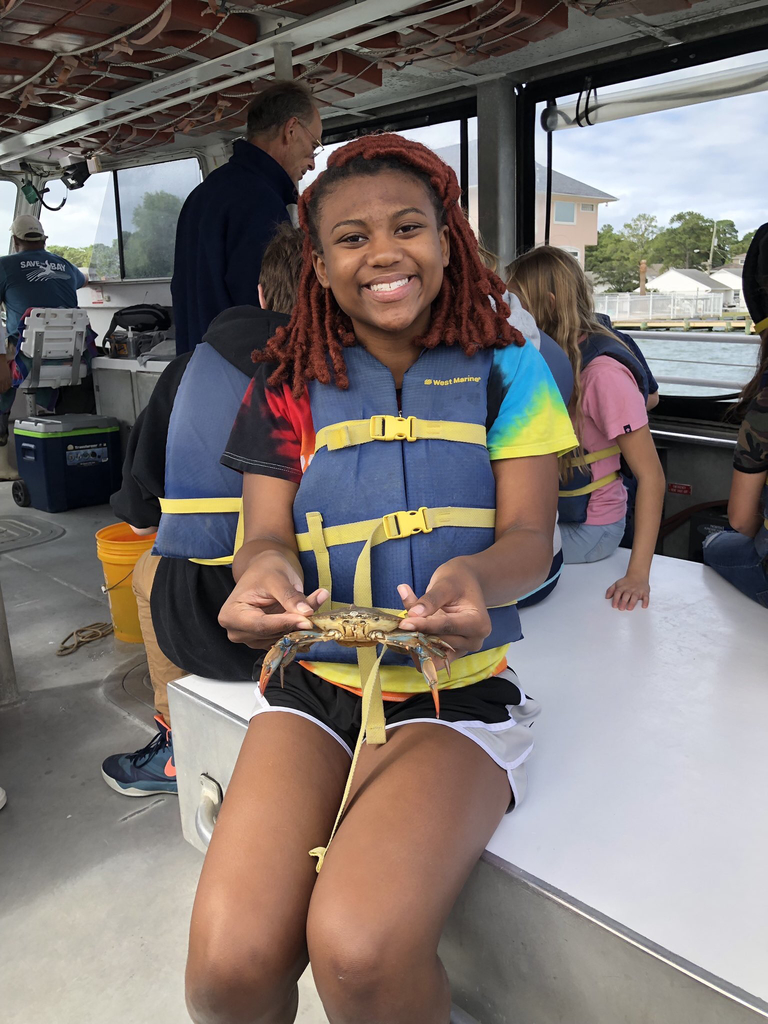 CCES Duke Shoutouts!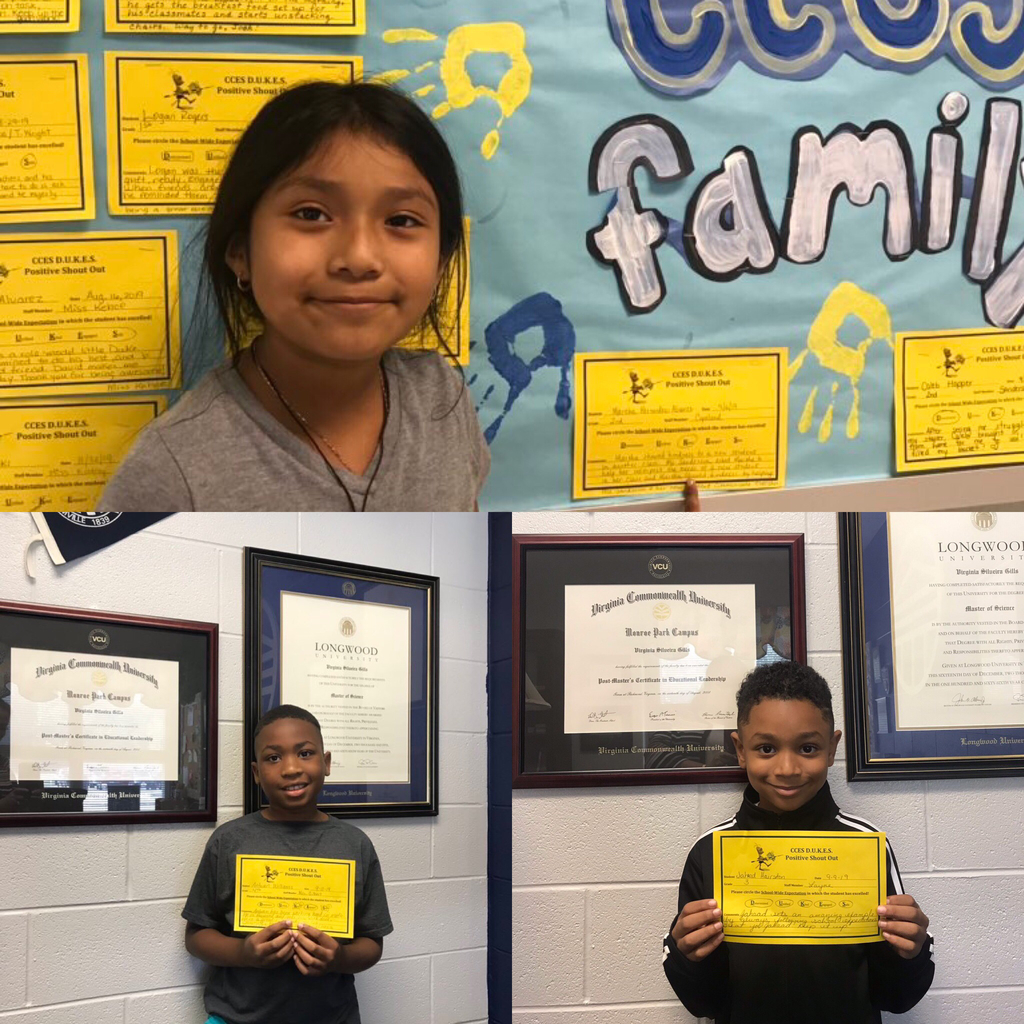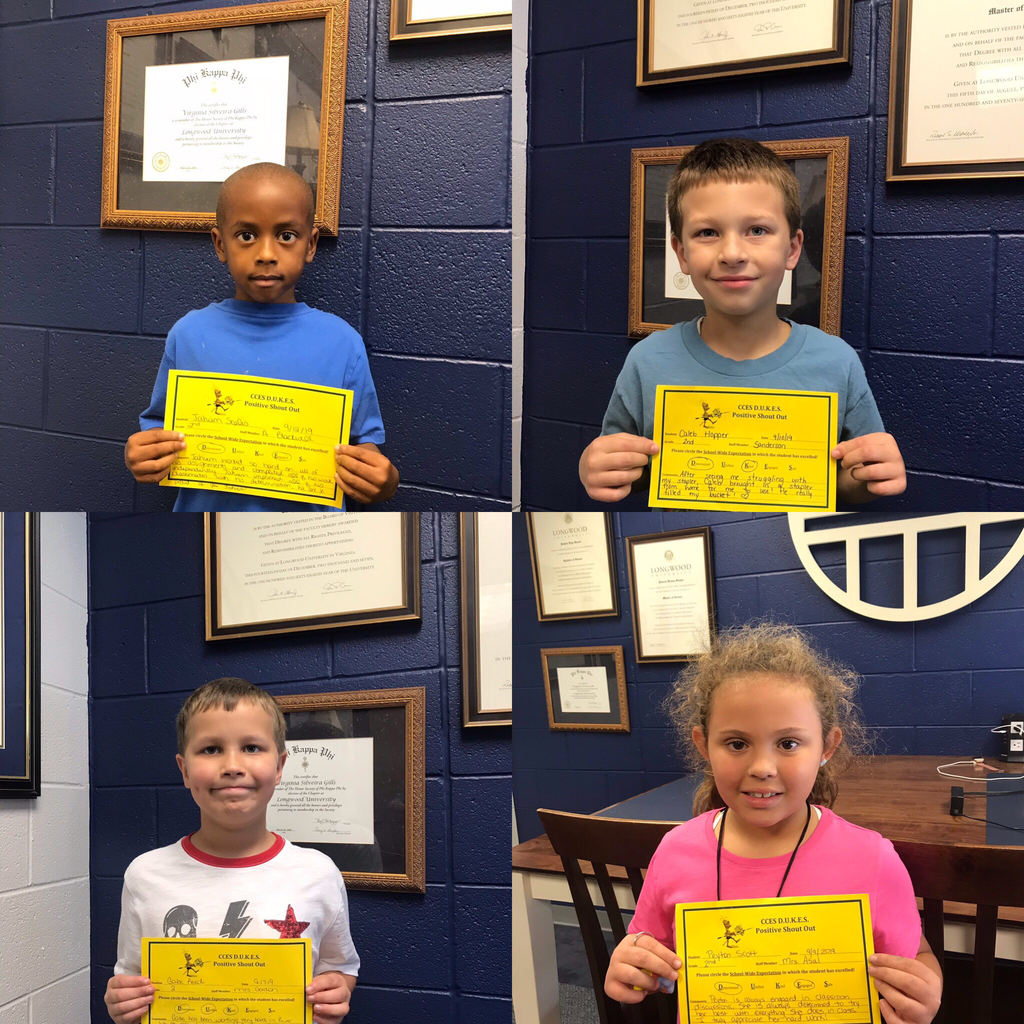 Cumberland High School is named one of Virginia Living's 2019 Top Public High Schools!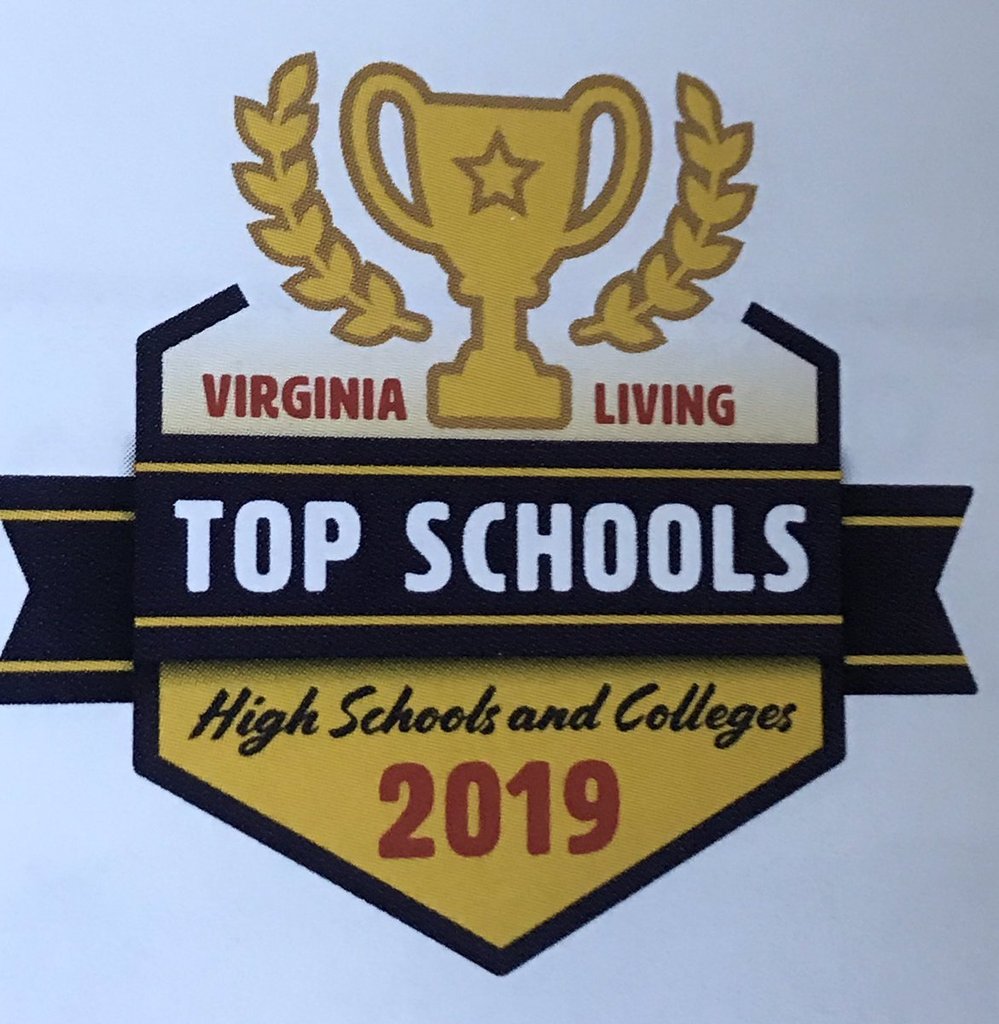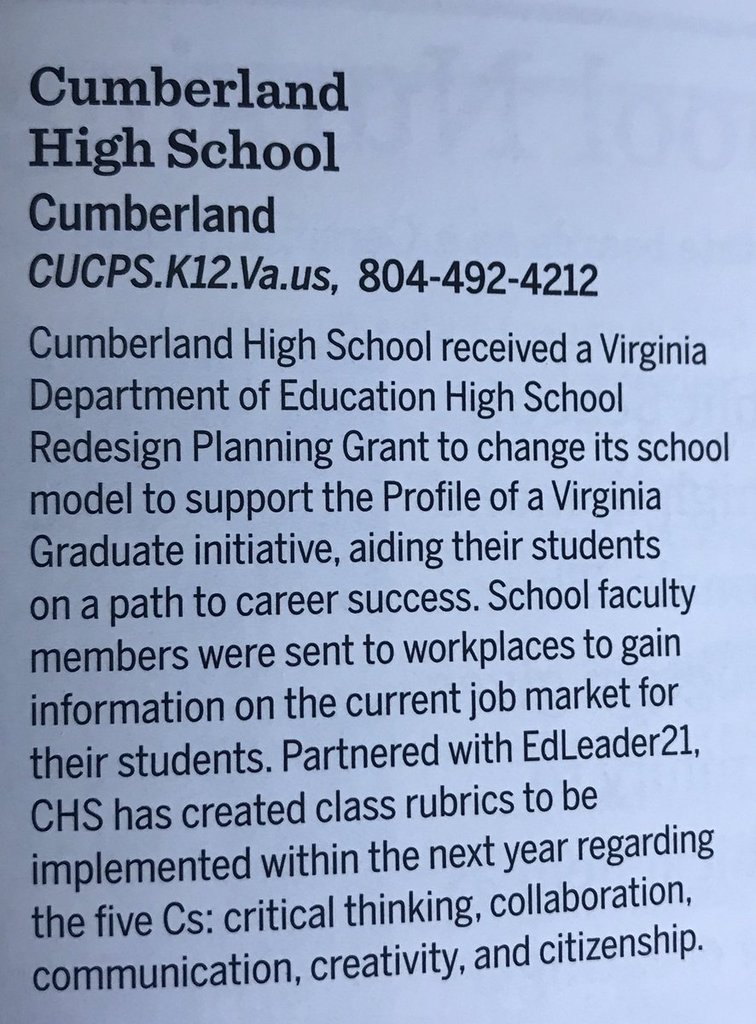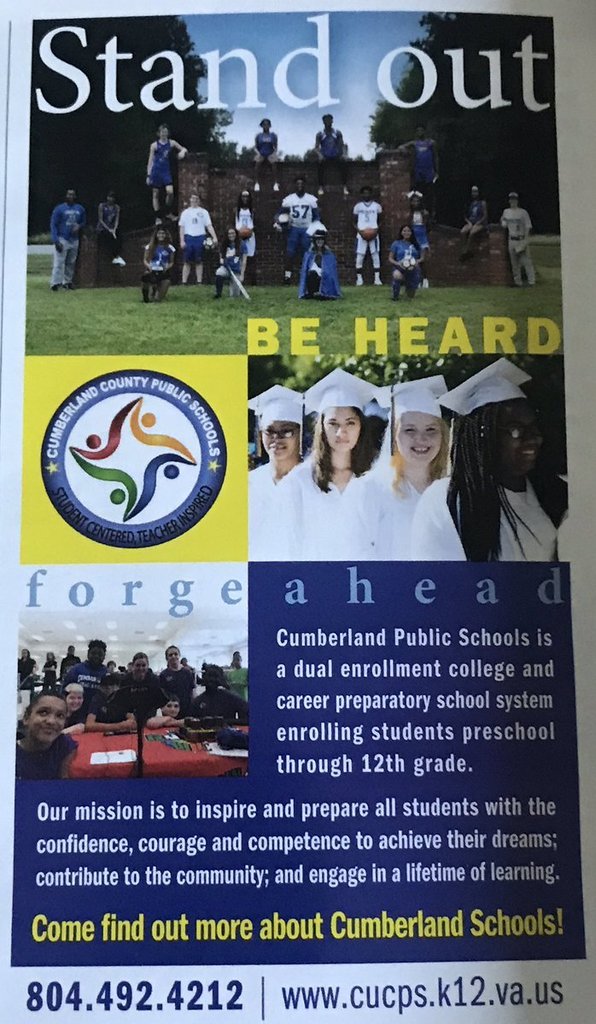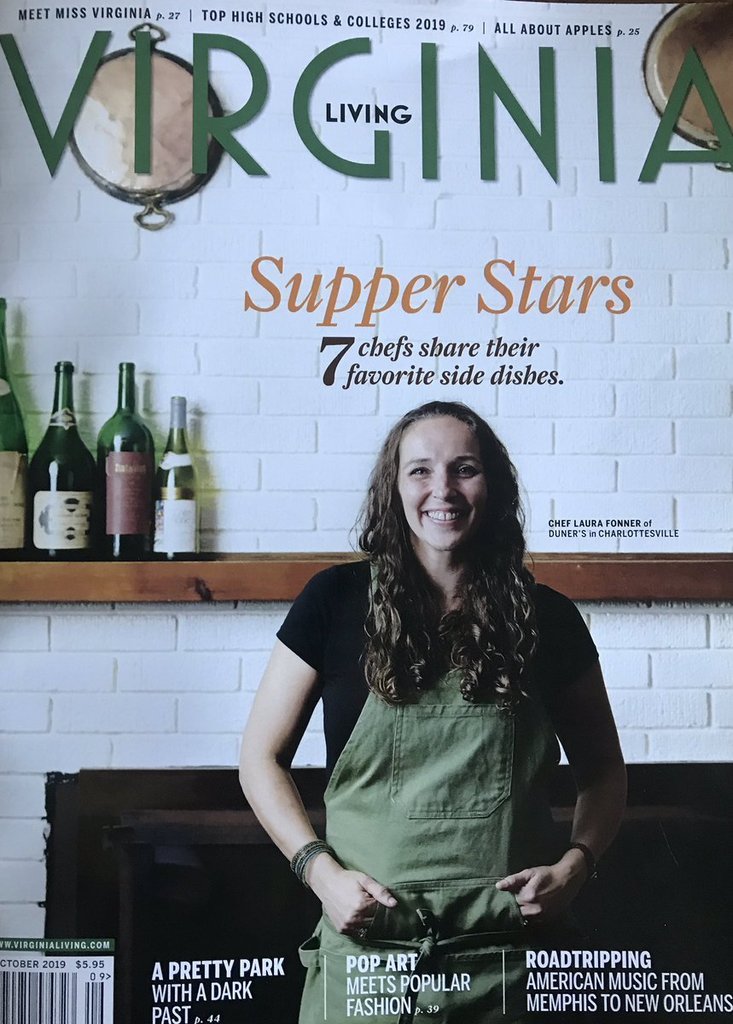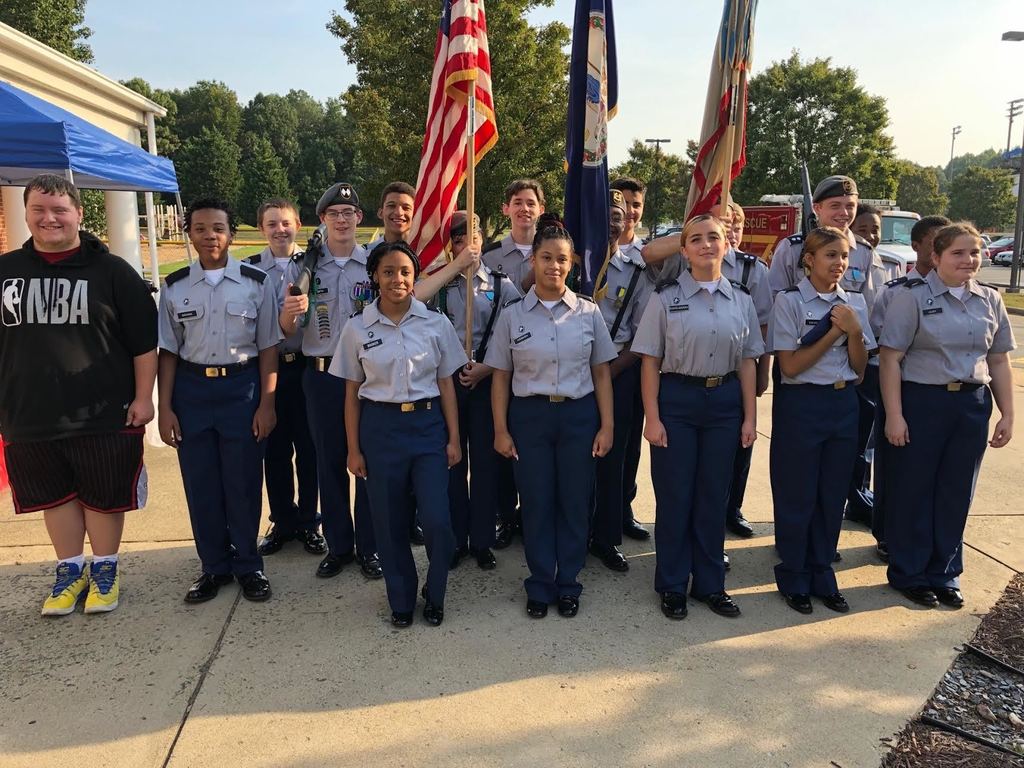 CCES Duke Shoutouts!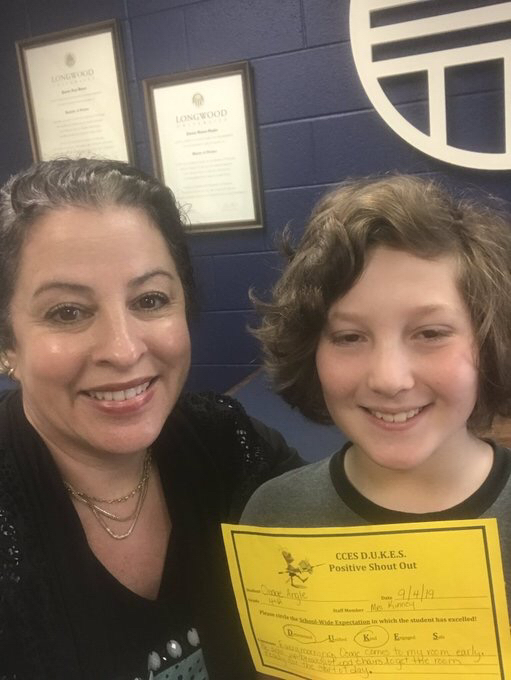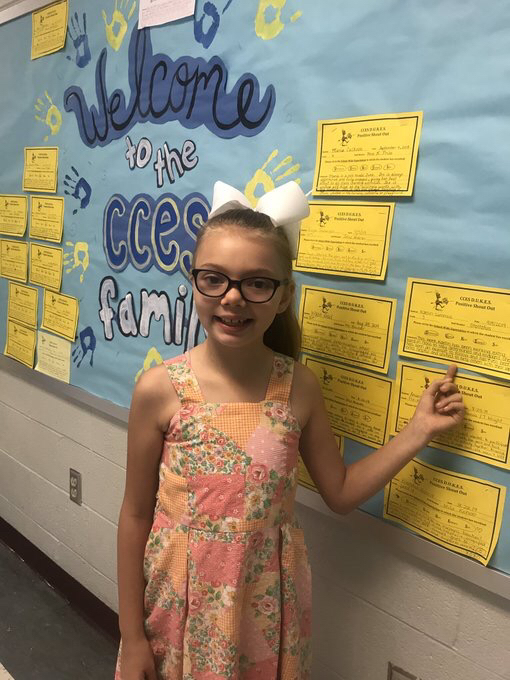 CMS Volleyball Win!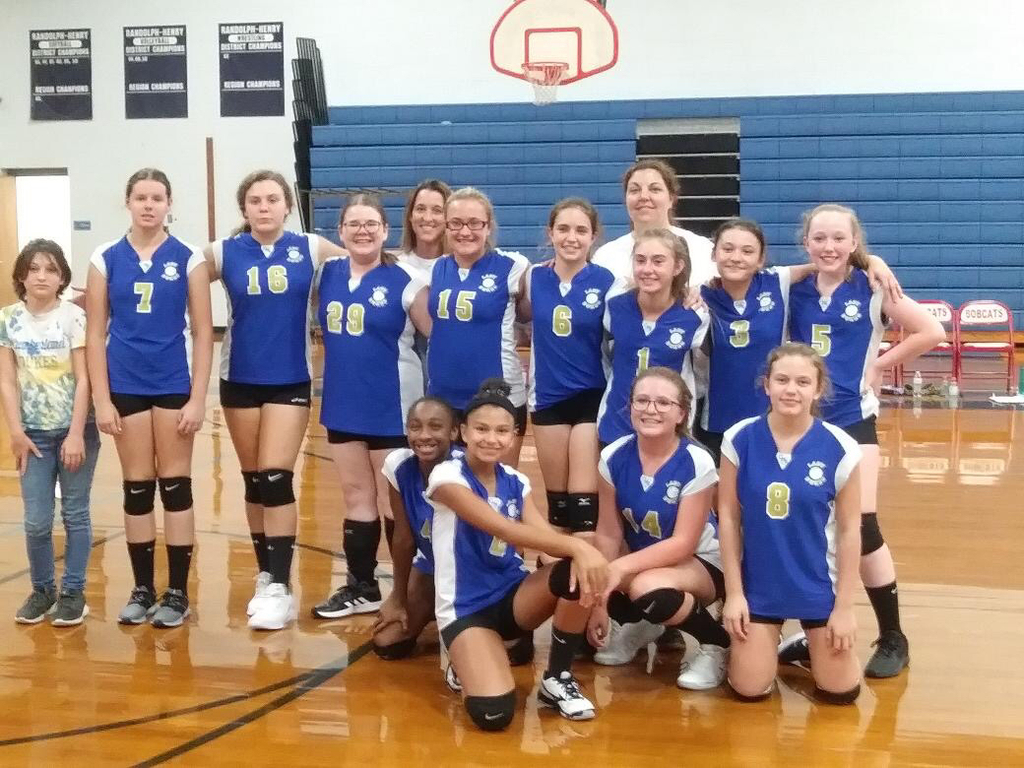 Home Cross Country Results: Boys Top 5: 1st Tanner Cochran, 3rd Jeremy Johnson 5 x1000 meter relay results: 1st Cumberland HS (Team Cross You Up) 2nd Cumberland HS (Team Alley Oop) 1st Cumberland MS (Team Slam Dunk)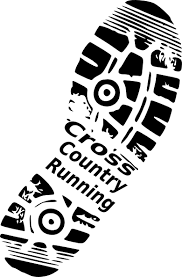 Due to several scheduling conflicts with school and community events, the October School Board Meeting date has changed again. The meeting will be held on Wednesday, October 9, 2019. Open Session will begin at 7:00 p.m. in the CMS/CHS Cafetorium.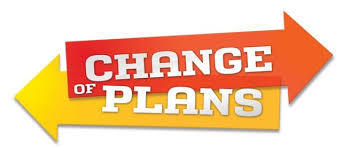 CCES Duke Shoutouts!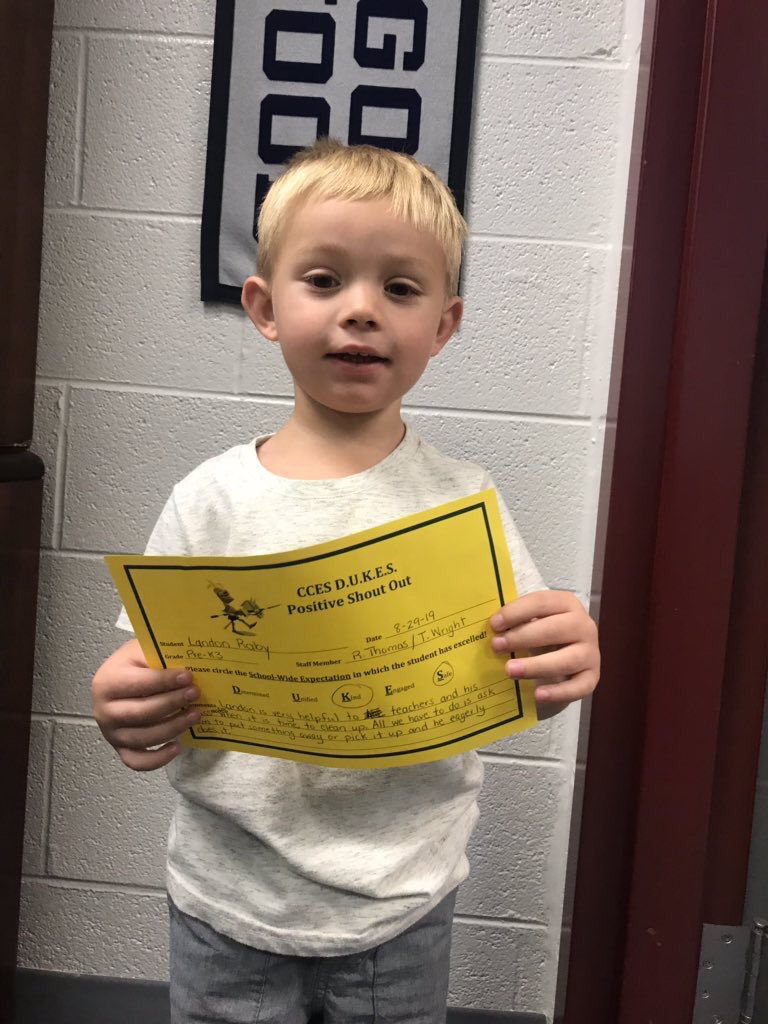 CCES Duke Shoutouts!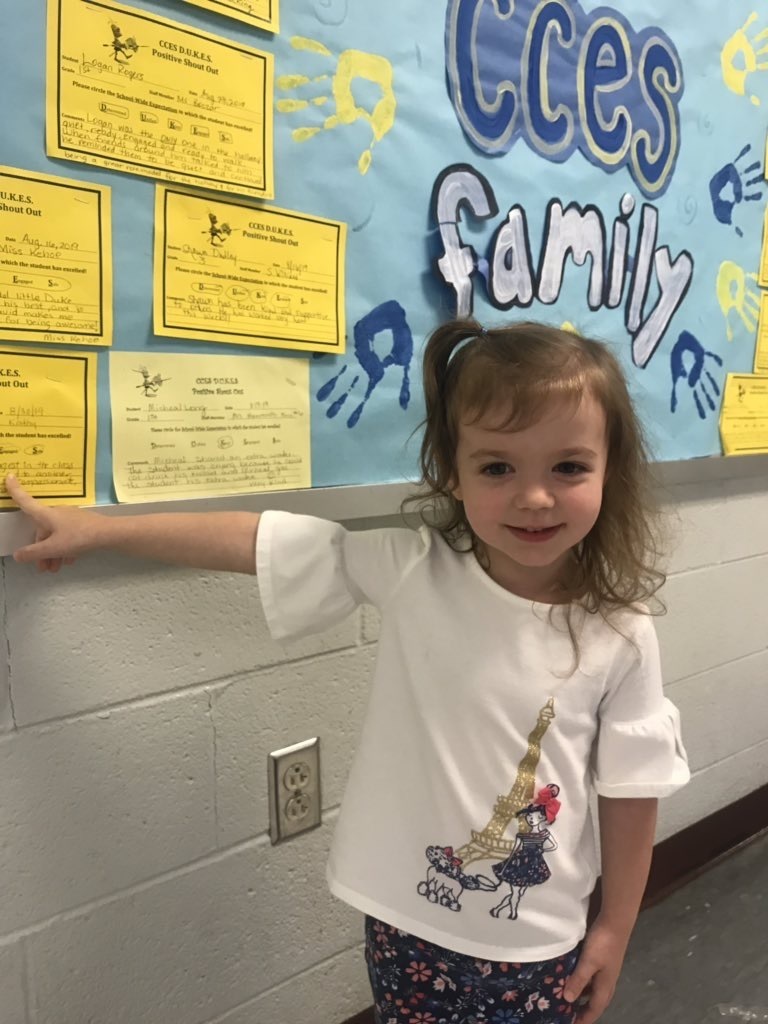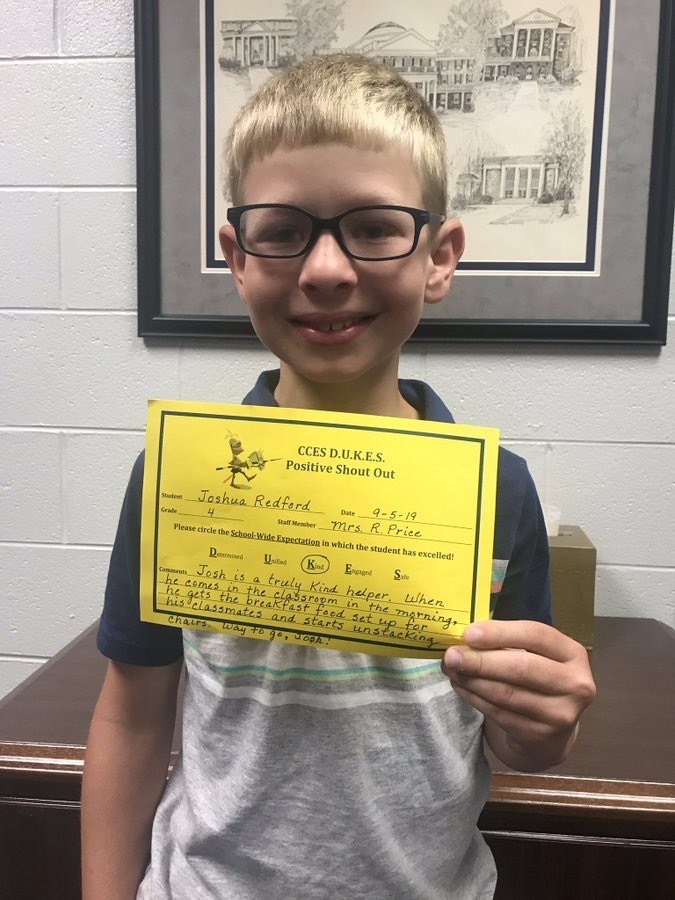 CCES Duke Shoutouts!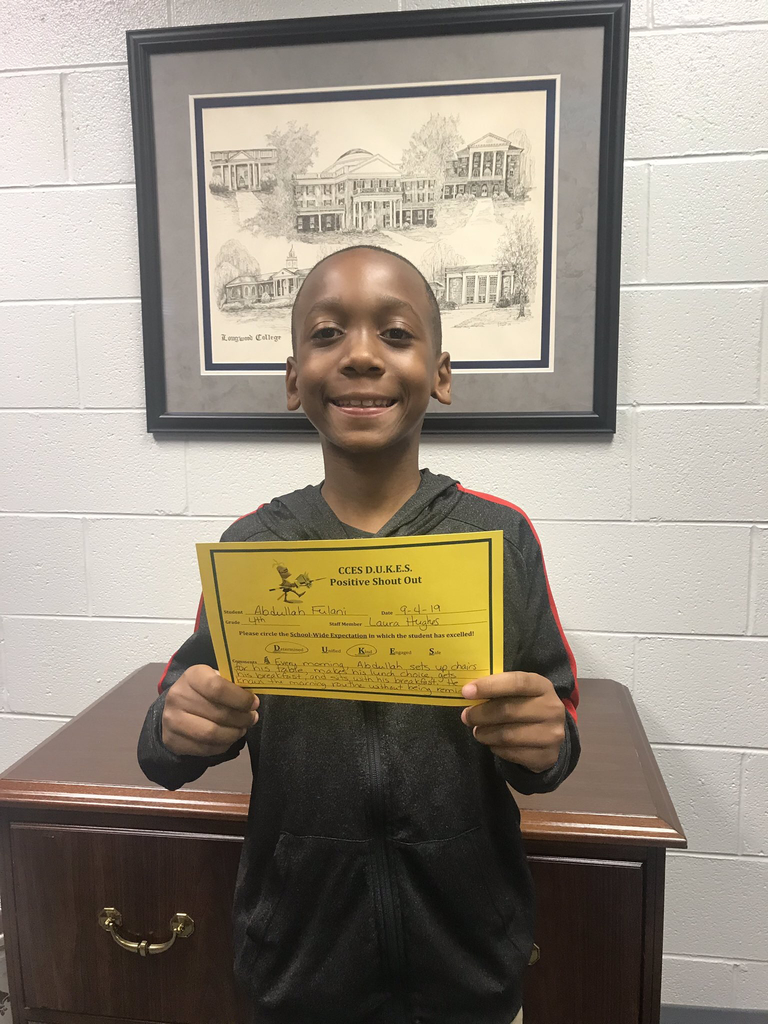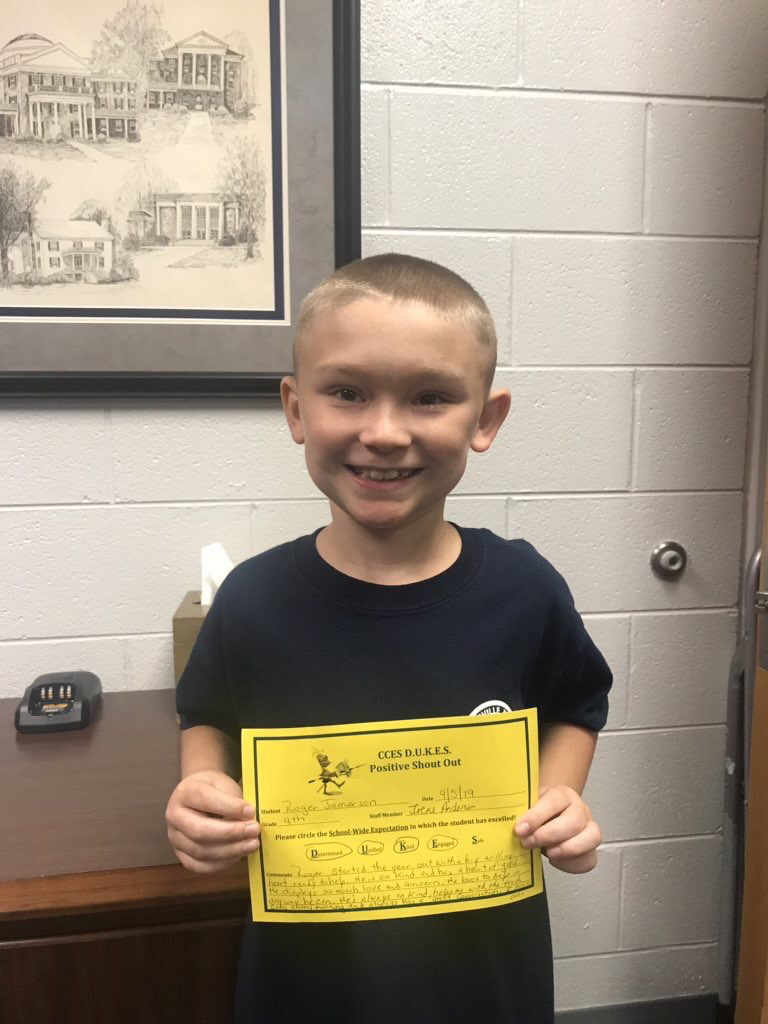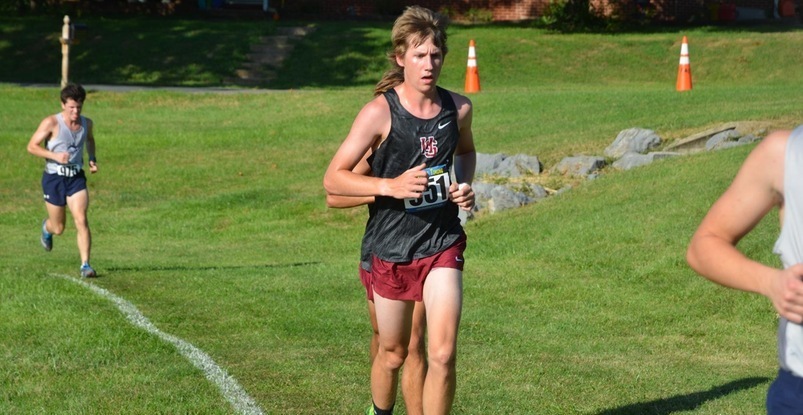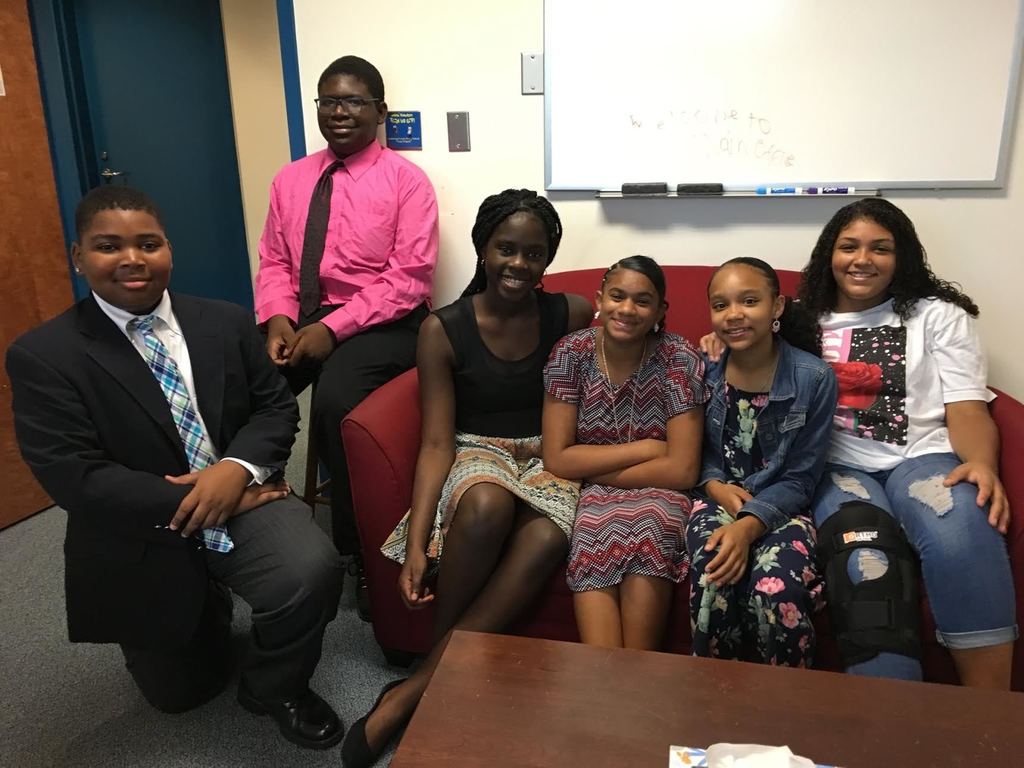 The October School Board Meeting will be held on October 10, 2019, instead of October 3, 2019. Open session will begin at 7:00 p.m. in the LPJ multipurpose room. Again, this is a date and location change for October 2019 only.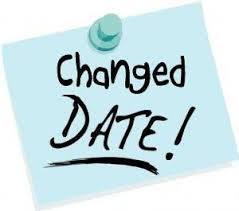 August 2019 Students of the Month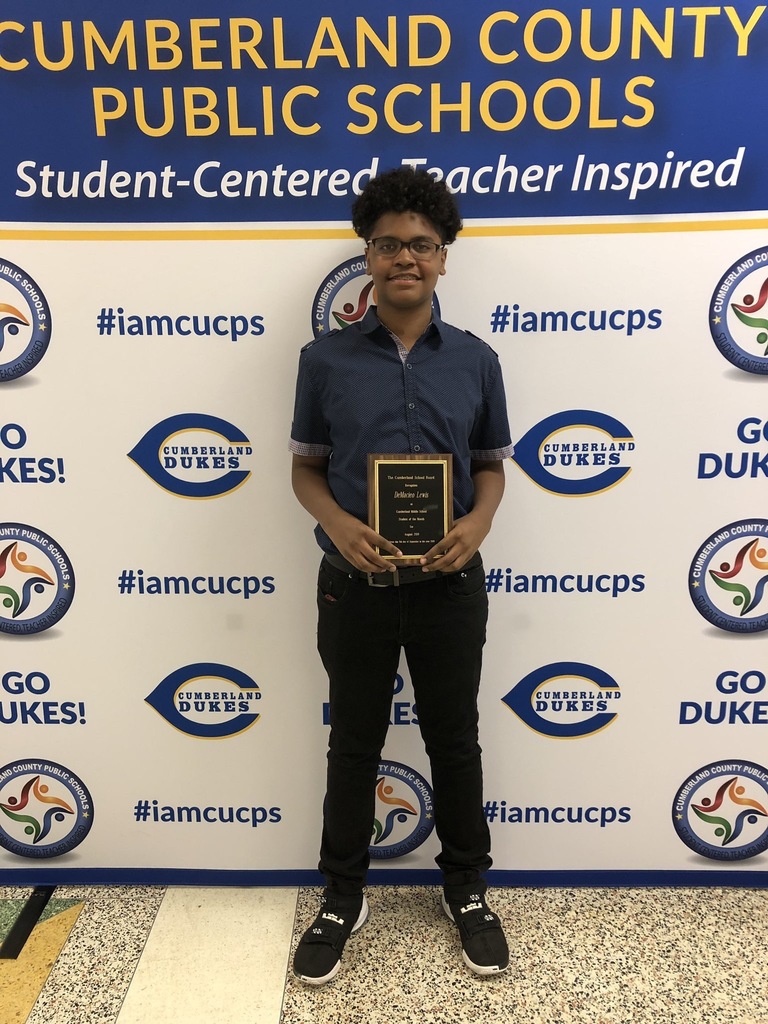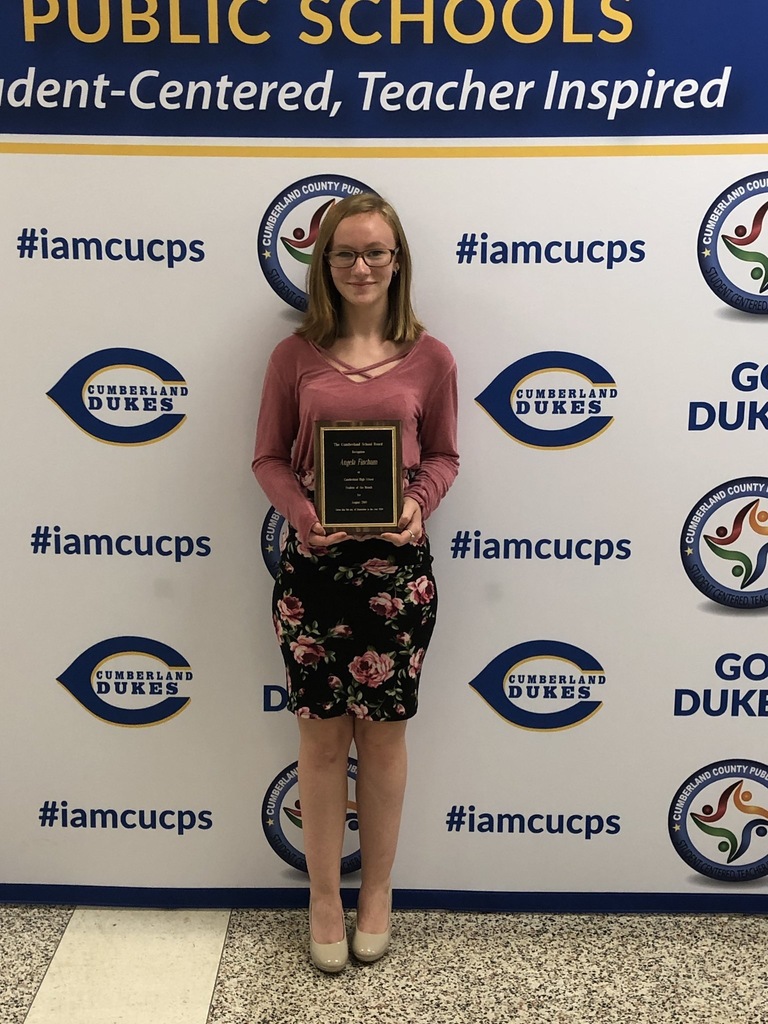 Football Announcement: The Football game against Middlesex High School scheduled for Friday, September 6, 2019 has been moved to Monday, September 9, 2019 at 6:00 pm.

CCES Duke Shoutouts!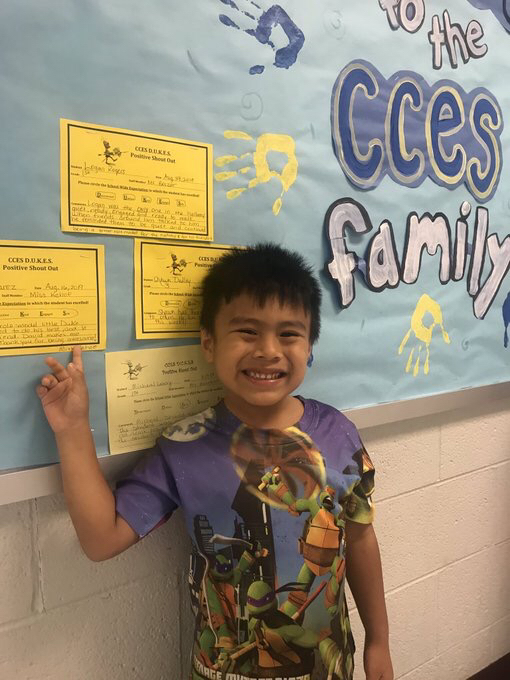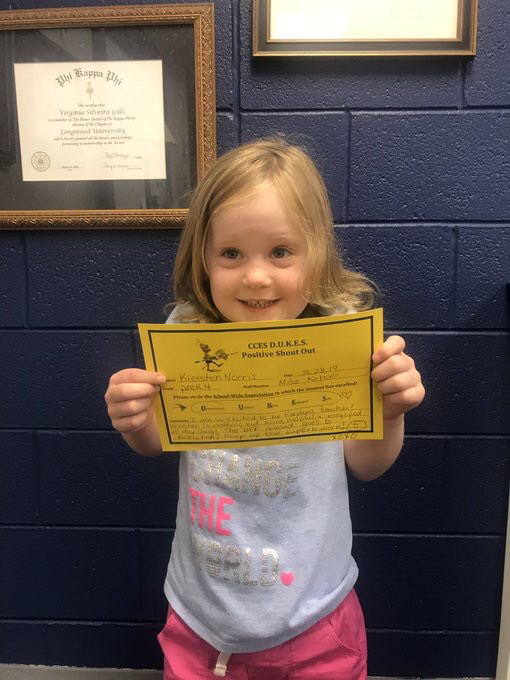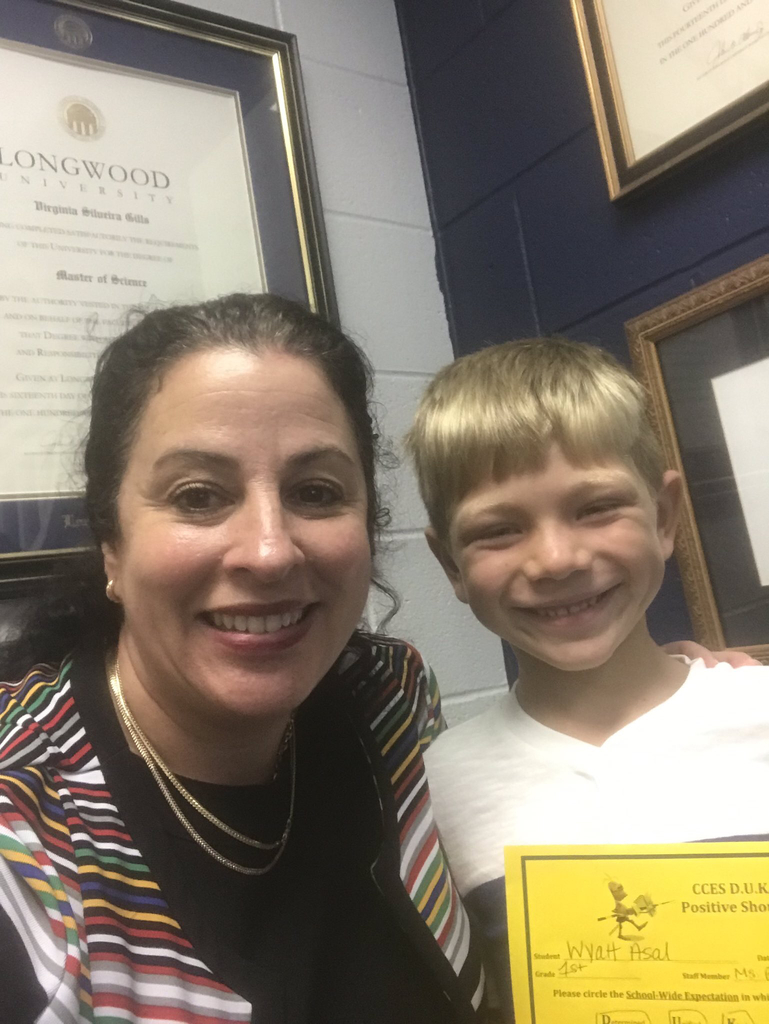 The JV and Varsity Volleyball Matches originally scheduled for September 5, 2019 have been postponed until September 23, 2019.

CCES Duke Shoutout!