Are you interested in learning a trade, moving to a higher paying job, or earning a new certification but you can't afford to stop your current job? Come to CCES tomorrow at 4:00 or 5:30 and see how you can get paid to train and receive other support just by being a Cumberland resident. Career Works is coming to CCES tomorrow. Don't miss out!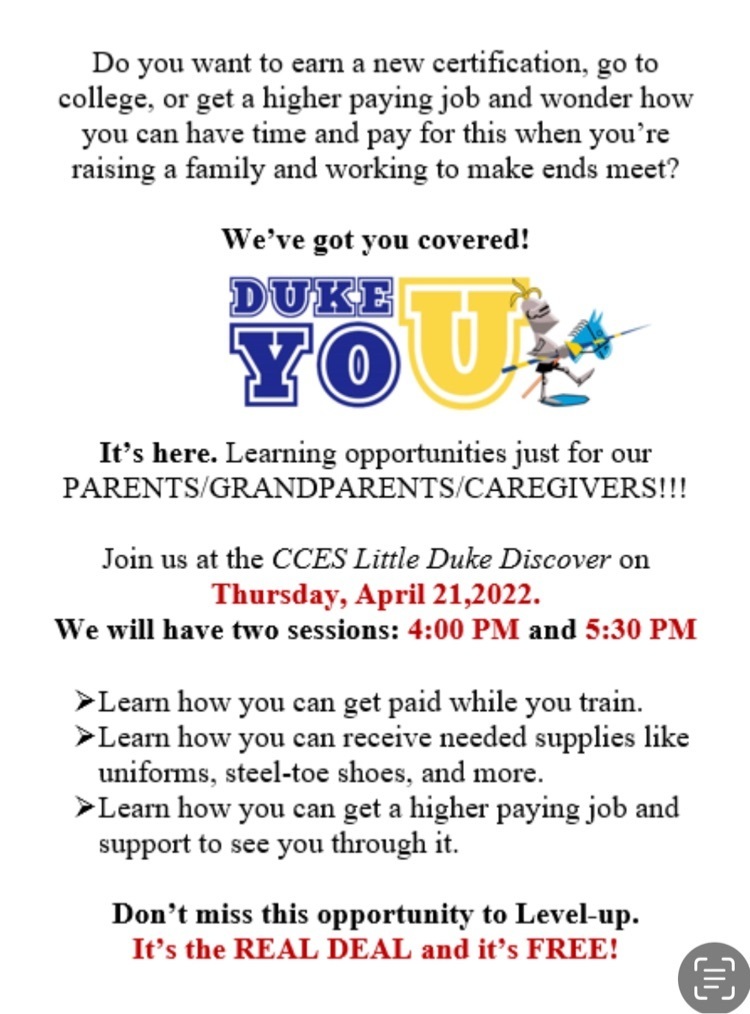 Let's wear purple tomorrow, 4/20/22, in recognition of PurpleUp Day! Go Dukes!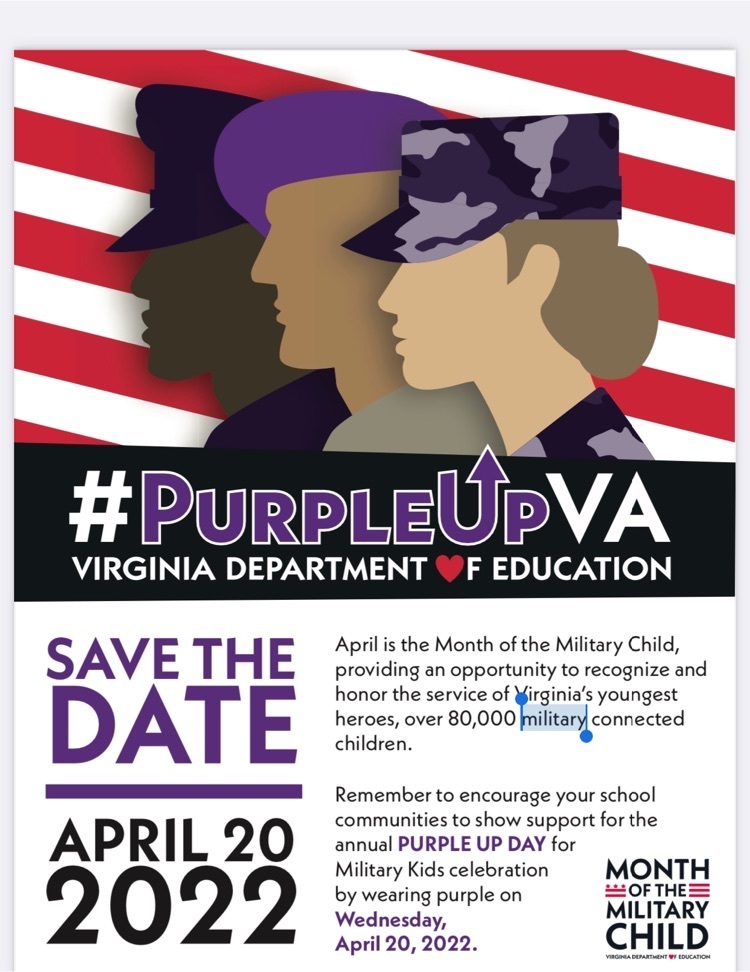 Autism Awareness Week

Good morning CCES Families. The 21st Century After-School program is cancelled today, Thursday, March 31, 2022. Students will ride their regular transportation home.

CCES is Wild about Reading! Bring your favorite stuffed animal to school on Monday for Buddy Reading! #ccesdukes #iamcucps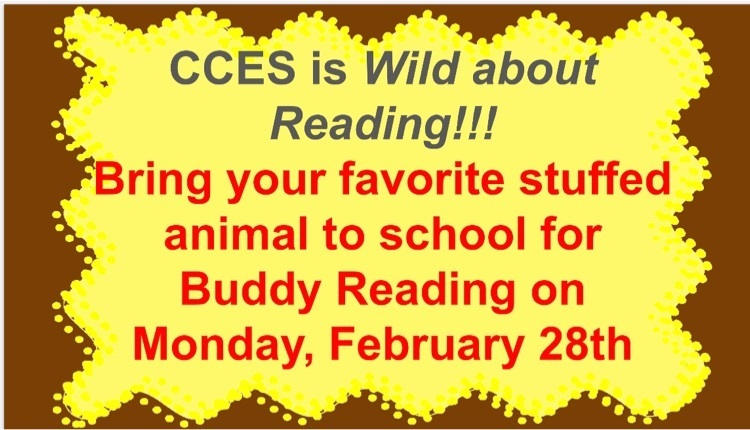 The CCES Library is open today, 12/29/21, from 10:00-2:00. Return, checkout, or be the first to browse our new book selections! Mrs. Mort is ready for you! 💙💛💙

This is a reminder that tomorrow, Friday, December 17, 2021, we dismiss at noon. Parent pick up begins at 11:45am. Please be sure to have an adult at the bus stop or at pick up on time so our staff can also get to their families to begin Winter Break. Thank you for a wonderful first semester. Happy Holidays from your CCES Family

Bus 20 alert.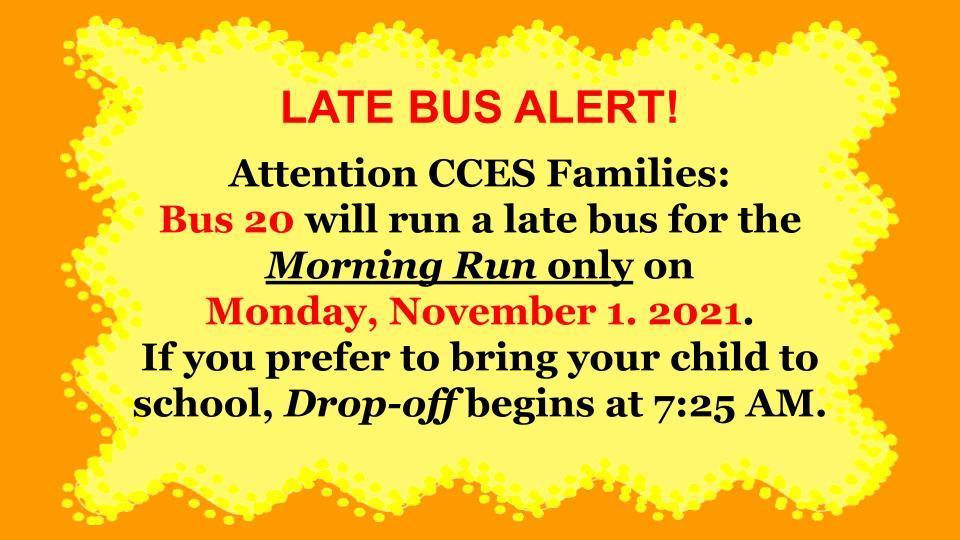 Bus 18 alert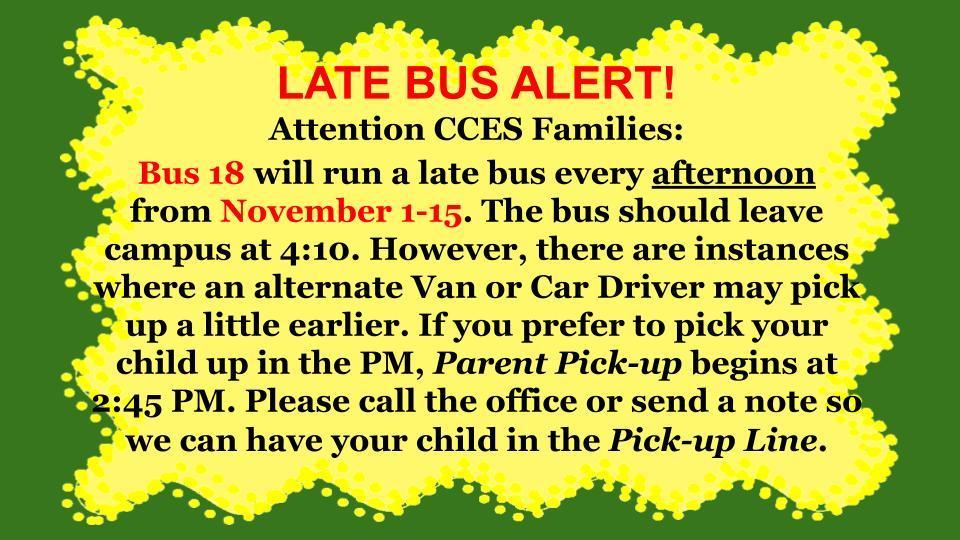 Bus 8 alert.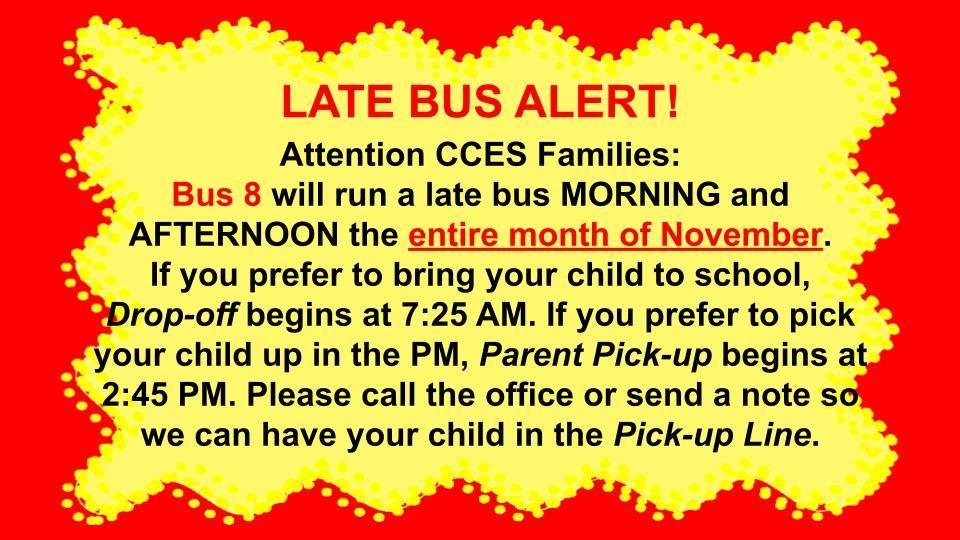 Bus 11 alert.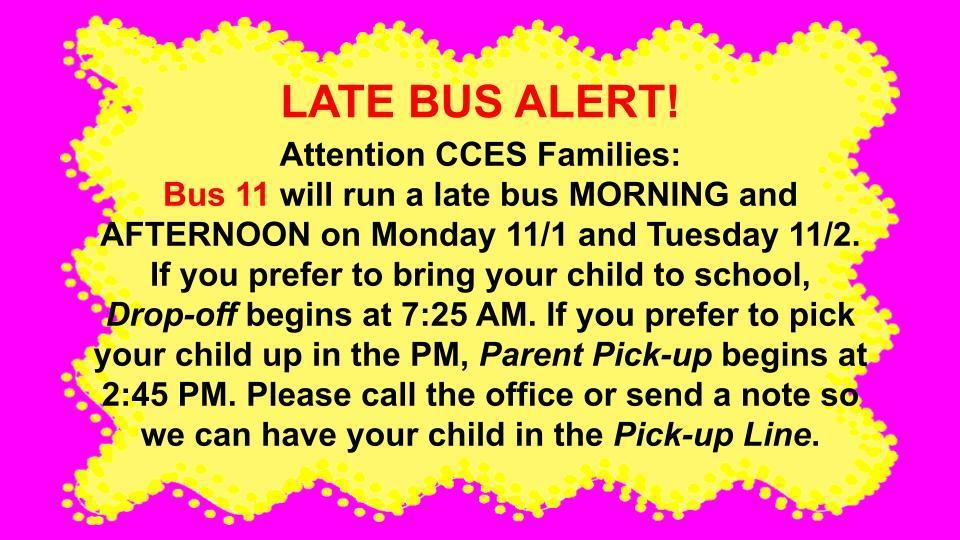 We have 4 late bus alerts. Please note that Bus 8, Bus 11, Bus 18, and Bus 20 each have different late days and/or late routes. Each will be posted individually.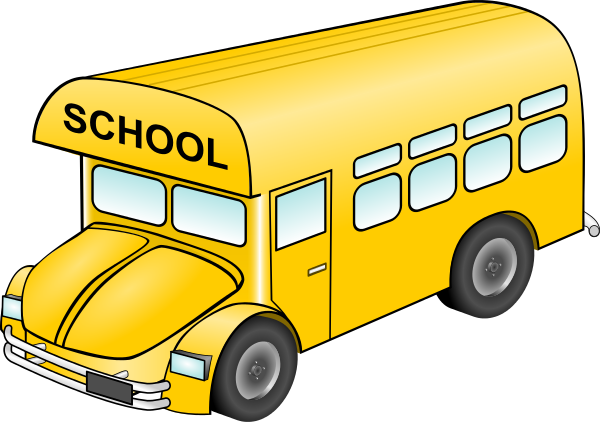 CCES and CMS Fall festival is this Thursday. Hope you can make it! #ccesdukes #iamcucps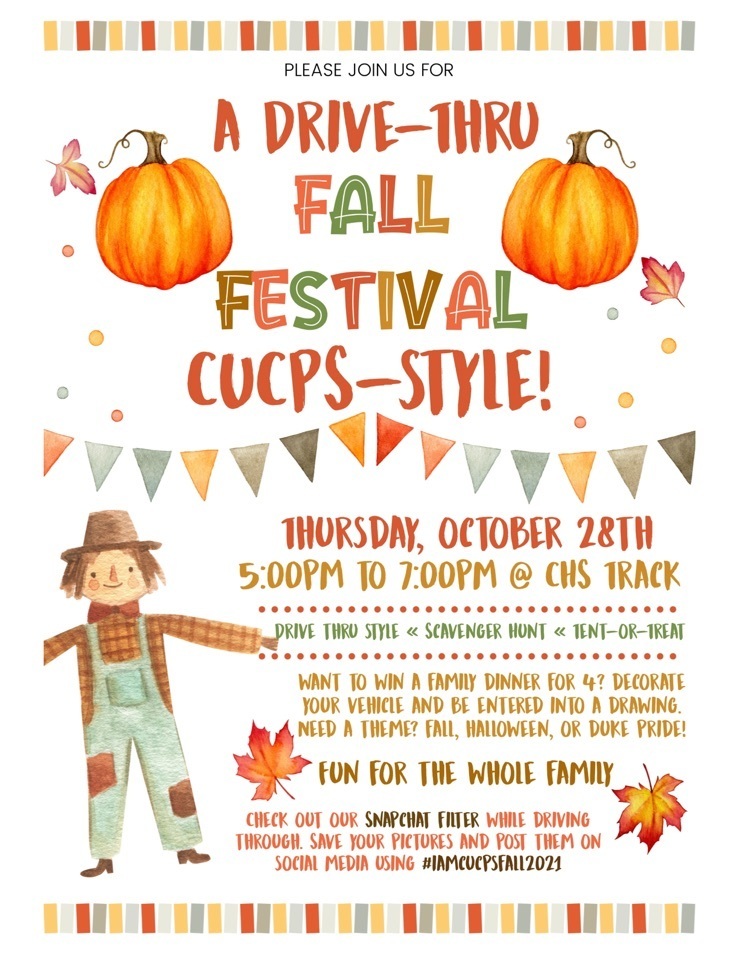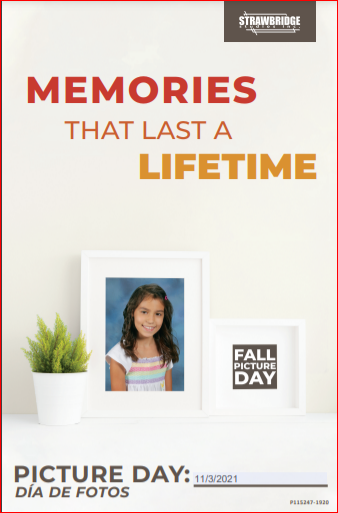 We are experiencing issues with the elementary school phone system this morning. We are in the process of resolving the connectivity. We apologize for any inconvenience.

It's Homecoming Week at Cumberland High School so the Little Dukes are all in! Here is our flyer, adapted from the high school daily themes. Go Dukes! #iamcucps #ccesdukes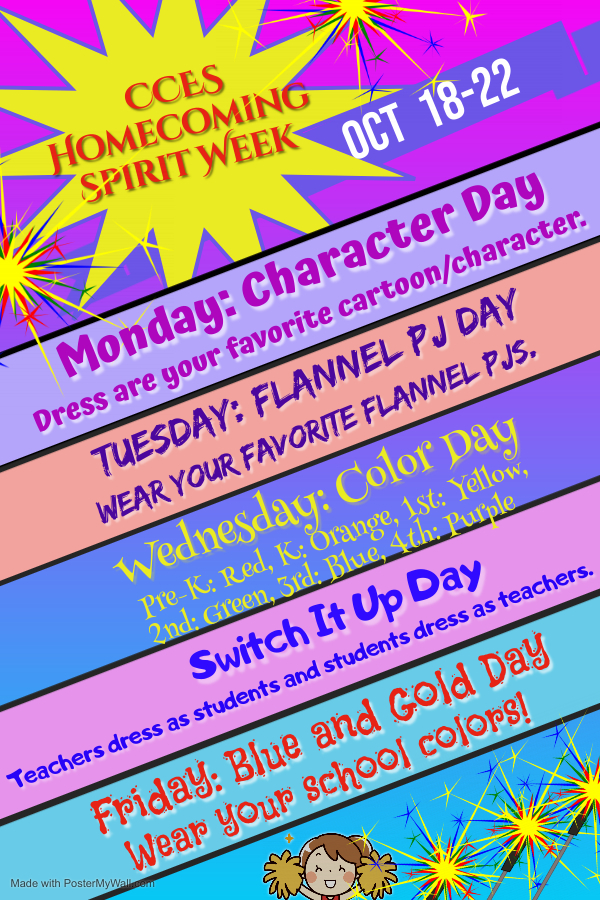 CCES is supporting CHS Homecoming with a Spirit Week. See the flyer attached! Go Dukes!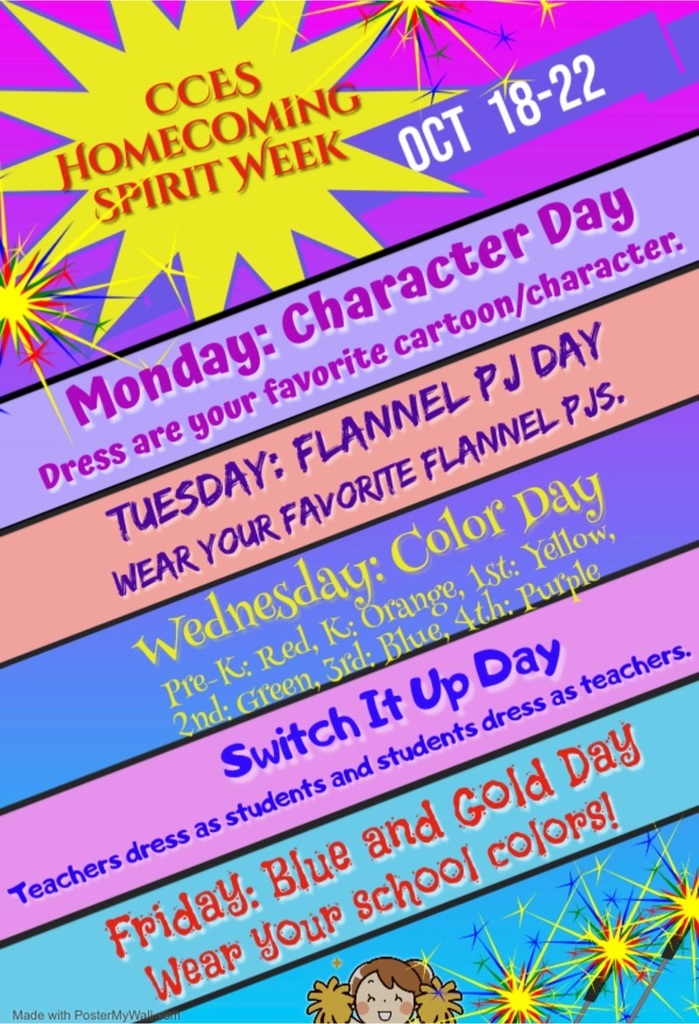 Bus 18 will be running a late bus run all week, the 12th-15, during the PM route. Bus 18 students will be picked up at CCES around 3:45 PM. If you prefer to arrange to pick up your child, please call the front office to have your child at parent pickup. Parent pick up is between 2:45-3:00. Thank you.

10/8/21 Just got word that Bus 18 will be a late AM run. The route will begin picking at 8:00 am.

Please see the attached flyer for information regarding changes to the P-EBT card eligibility. Flyers will be sent home with students as well.