Each month during the monthly meeting, the Cumberland School Board recognizes the Students of the Month for each school. The following students were recognized at the December School Board meeting, held on Thursday, January 7, 2021:
James Birkitt, Kindergartener at Cumberland Elementary School, son of Desma and Jeremy Birkitt of Farmville.
Francisco Alvarez, eighth grader at Cumberland Middle School, son of Domiga Alvarez and Francisco Castillo of Cumberland.
Gabriella Baker, twelfth grader at Cumberland High School, daughter of Jason and Crystal Baker of Cumberland.
Featured Picture Above
Cumberland Middle School Student of the Month was eighth grader Francisco Alvarez.
---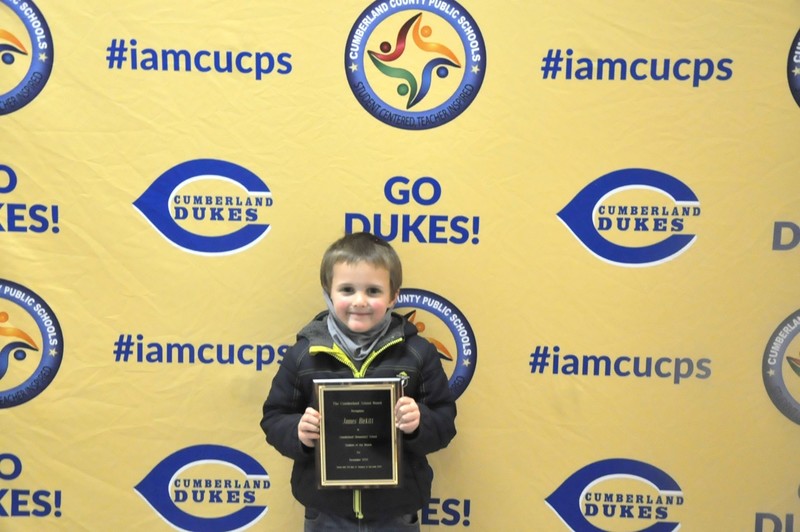 Cumberland Elementary School Student of the Month was kindergartener James Birkitt.
---
Cumberland High School Student of the Month was twelfth grader Gabriella Baker.