Cumberland Elementary School held a Fall Festival on Wednesday, October 28, 2020, from 7:00 p.m. to 8:00 p.m. The drive-through event featured theme tents, treats, food, games, and a scavenger hunt. Themes for tents included The Wizard of Oz, The Addam's Family, Harry Potter, Too Many Pumpkins, Charlie Brown's The Great Pumpkin, and Charlotte's Web. Students had the opportunity to vote for the winner of the staff pumpkin carving event. Students were encouraged to wear their Halloween Costumes and had the opportunity to submit pictures of themselves in costumes to be part of the Halloween Slideshow. A professional photographer was there to take pictures of students who wanted to participate. Teacher Emily Overstreet tweeted that this was the "best 'drive-thru' Fall Festival EVER. . .lots of smiles and it was so wonderful to see all the kids dressed up!!"
Featured Above
Mrs. Kim Williamson (paraprofessional), Mrs. Dominique Greene (behavior specialist), Mrs. Wendy Tillett (assistant principal), and Mrs. Ginny Gills (principal) greet all visitors to the Fall Festival dressed as the cast of The Wizard of Oz.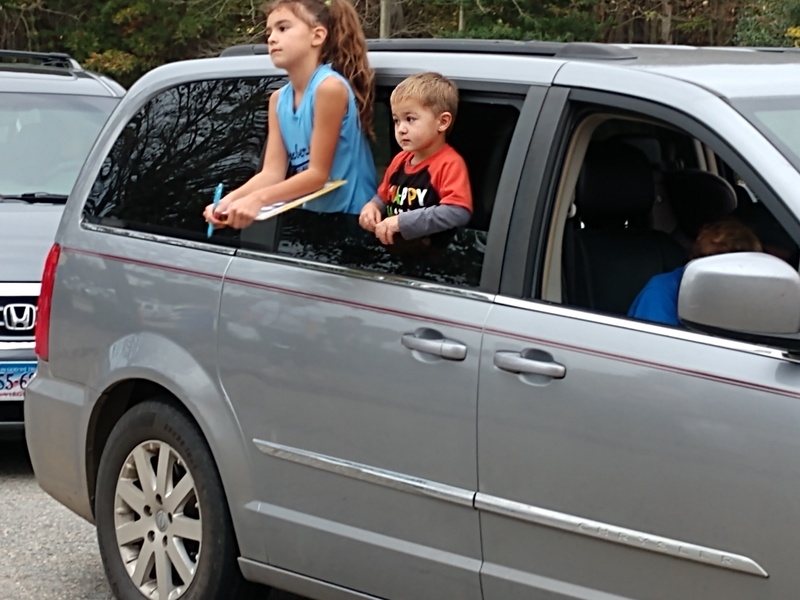 Bailey Spillman and Wade Spillman take part in the drive-through scavenger hunt as well as participate in selecting the winner of the Staff Pumpkin Carving Contest.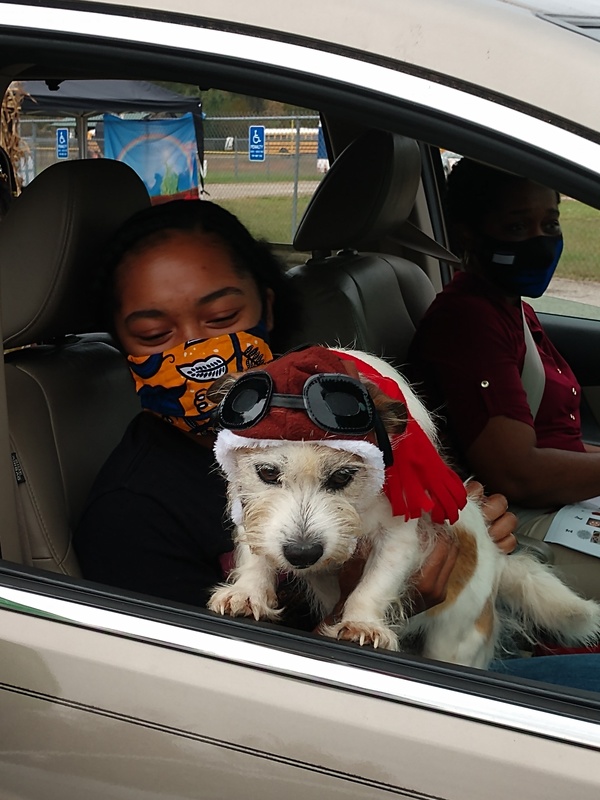 Kayla Paras and family, including her dog dresses as Snoopy, attended the drive-through Fall Festival.