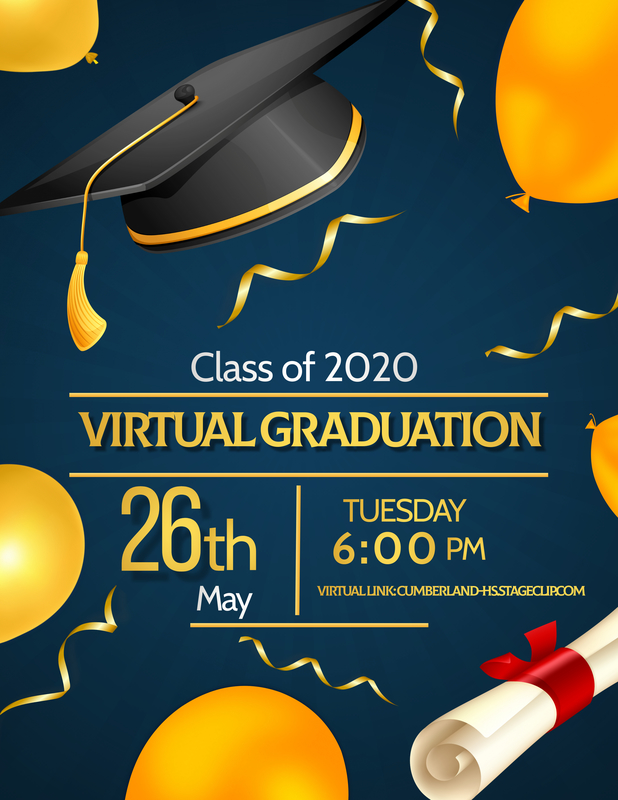 Cumberland High School presented the Class of 2020 Virtual Graduation on Tuesday, May 26, 2020, at 6:00 p.m.
The virtual graduation can be found at cumberland-hs.stageclip.com and on YouTube.
On Tuesday, June 2, 2020, graduates will be able to individually pick up their diplomas in a drive through process and photo opportunity -- so bring your caps and gowns! More details will be forthcoming!
There is a traditional ceremony scheduled for Saturday, October 10, 2020, at 10:00 a.m.
We are providing diploma pick up next week because we felt some graduates may need their actual diploma for documentation purposes and this has been something that some parents and staff have requested.
Please continue to be patient with us as we try to meet everyone's needs.