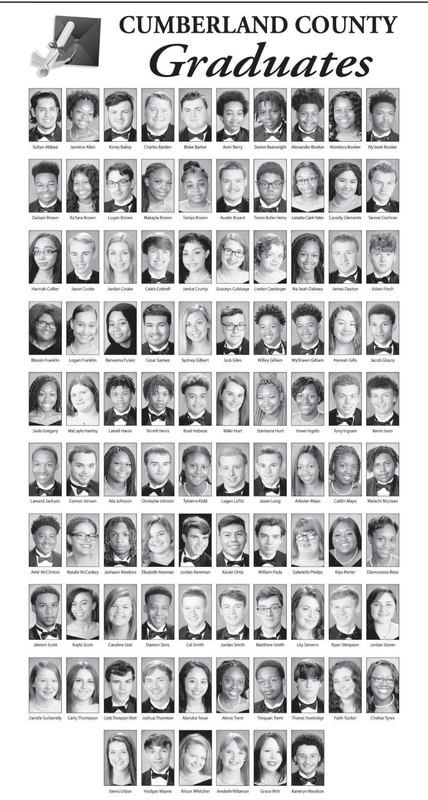 I have known the graduating Class of 2020 since they were in prekindergarten when I was their elementary principal. I have watched them grow into the wonderful young adults that they are today. They have done amazing things during their time at Cumberland County Public Schools. From serving as the School Board student liaison, being on the Superintendent's Student Panel, holding offices such as FFA President, winning national FFA awards, participating in our first Dukes Discover passion projects, recommending changes at CuCPS such as adding middle school baseball and softball, to competing in state athletic competitions -- the Class of 2020 has left a legacy to the students following in their footsteps.
This is a bittersweet moment. My heart breaks that the Class of 2020 is not walking across the stage this Friday in front of a gym packed full of family and the educators that have been with them throughout their childhood. With no Senior Project Day nor Senior Night, I feel the 2019-2020 school year is incomplete. However, I have so much happiness and pride for this class. They have already contributed so much and have a great future.
To celebrate the Class of 2020, we are holding a Virtual Graduation on Tuesday, May 26, 2020, at 6:00 p.m. The event will be shown on our website and YouTube. The traditional Graduation Ceremony will be held on Saturday, October 10, 2020, at 10:00 a.m. in the CHS gym as long as large social gatherings are allowed at that time.
To the Cumberland High School Class of 2020 -- I love and miss you immensely! I am so proud of you and know that you will do great things. Please stay in touch. You will always be a Cumberland Duke! Love, Dr. Griffin