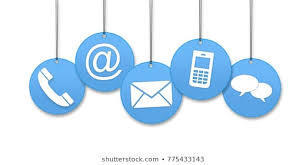 CuCPS Contact Information
Amy Griffin
Friday, March 27, 2020
Due to the Coronavirus pandemic, CuCPS school buildings and offices are closed.
Luckily, student breakfast and lunch distribution/delivery and learning continue.
If you need to contact administration, teachers, or a staff member, the best way is through email. Email addresses can be found on our CuCPS webpage. If this is not possible, you can call 804-492-4212 between the hours of 10:00 a.m. - 2:00 p.m. on weekdays. This number will be answered by Mrs. Sandra Raymond remotely. She will get your messages to the correct people.
You can also contact the following CuCPS staff members through Google Voice:
Ginny Gills, CCES Principal, 804-491-6007
Pamela Stepko, CCES Assistant Principal, 434-352-1435
Ashley Long, CHS Assistant Principal, 804-491-6607
Ashley Lawson, CHS School Counselor, 804-491-6183
Thank you for being patient, flexible, and understanding with us.