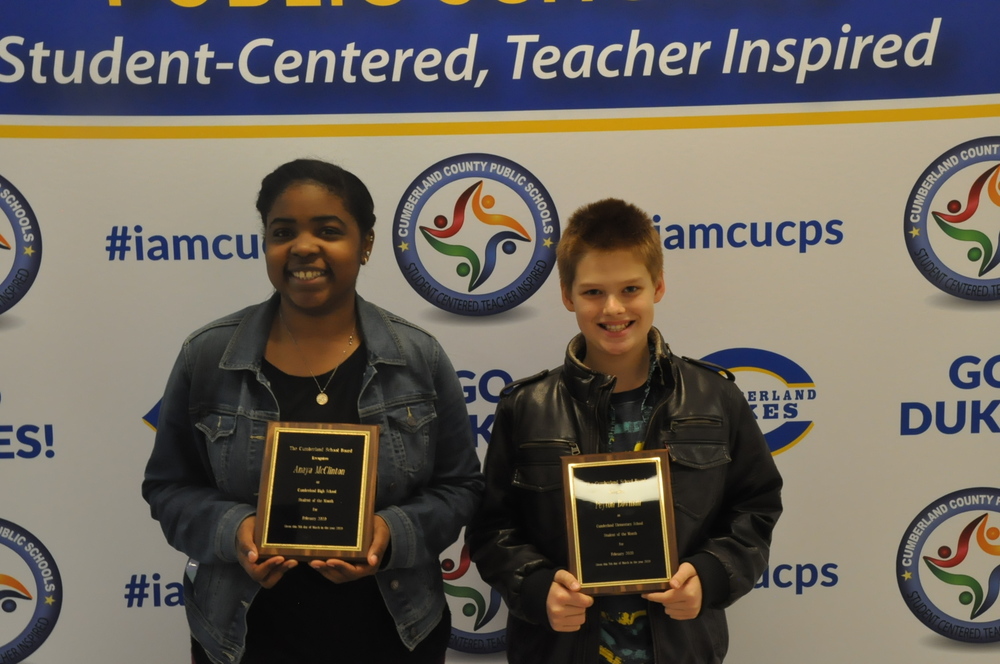 Cumberland Students of the Month Recognized at March School Board Meeting Meeting
Jeff Dingeldein
Thursday, March 12, 2020
On Thursday, March 5, 2020, during the monthly meeting, the Cumberland School Board recognized the Students of the Month for each school. These students included the following:
Peyton Bowman, fourth grader at Cumberland Elementary School, son of Kalla and Joshua Bowman, of Cumberland.
Sha'Lea Braxton, sixth grader at Cumberland Middle School, daughter of Christine Hawkins of Cumberland.
Anaya McClinton, eleventh grader at Cumberland High School, daughter of Eboni Wells of Cartersville.
Pictured Above:
Anaya McClinton and Peyton Bowman were recognized by the Cumberland School Board at the meeting held on March 5, 2020, for being Students of the Month. [Not pictured is Sha'Lea Braxton.]