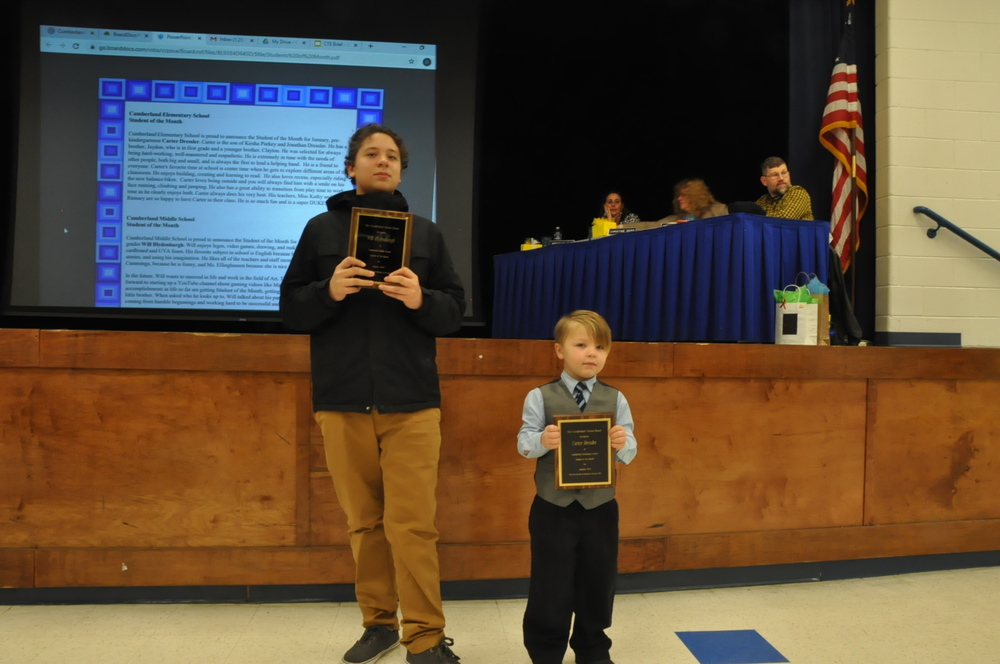 Cumberland School Board Recognizes Students of the Month at February Meeting
Jeff Dingeldein
Friday, February 07, 2020
On Thursday, February 6, 2020, during the monthly meeting, the Cumberland School Board recognized the Students of the Month for each school. These students included the following:
Carter Dressler, Pre-Kindergarten student at Cumberland Elementary School, son of Kirsha Purkey and Jonathan Dressler of Columbia.
Will Blydenburgh, seventh grader at Cumberland Middle School, son of Bill and Christian Blydenburgh of Cartersville.
Maleeyah Scruggs, eleventh grader at Cumberland High School, daughter of Ms. Wendy Scruggs of Farmville.
Pictured Above:
Will Blydenburgh and Carter Dressler were recognized by the Cumberland School Board at the meeting held on February 6, 2020. [Not pictured is Maleeyah Scruggs.]