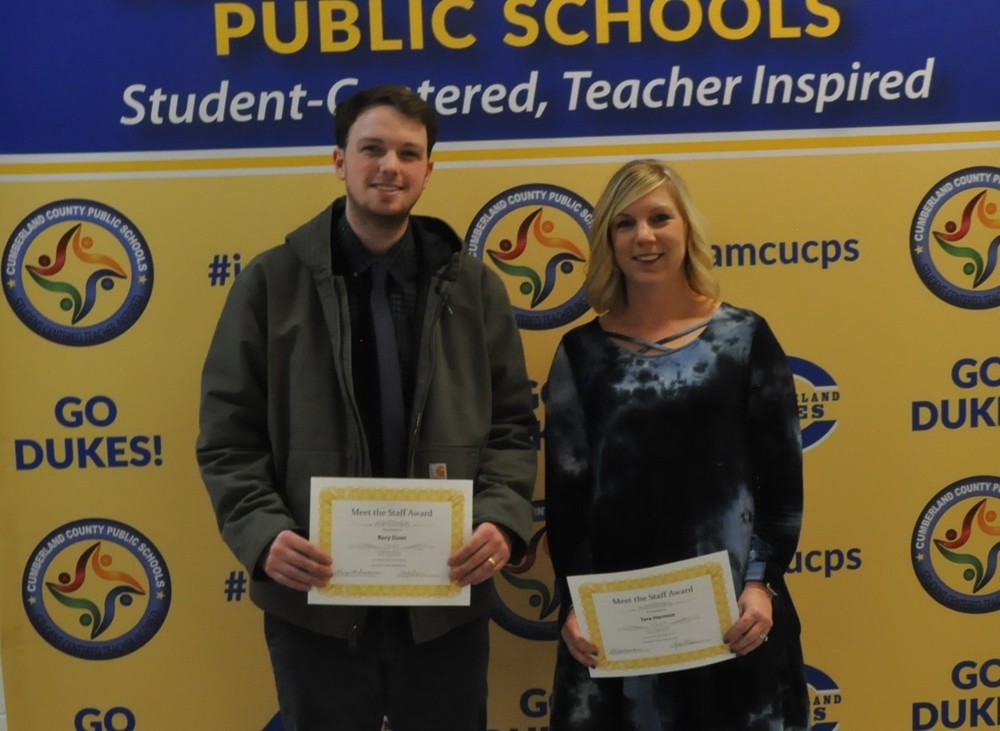 Cumberland School Board Meets the Staff at the January Meeting
Jeff Dingeldein
Monday, January 13, 2020
Each month, staff members are recognized at the Cumberland County Public School Board meeting. The following teachers were presented to Board members at the meeting held on January 7, 2020:
Mrs. Jessica Ganyuma, Cumberland Elementary School special educator.
Mrs. Tara Harmon, Cumberland Middle School special educator.
Mr. Rory Dunn, Cumberland High School history teacher.
Caption
Teachers recognized at the December meeting of the Cumberland School Board included Mr. Rory Dunn and Mrs. Tara Harmon. NOT PICTURED: Jessica Ganyuma.