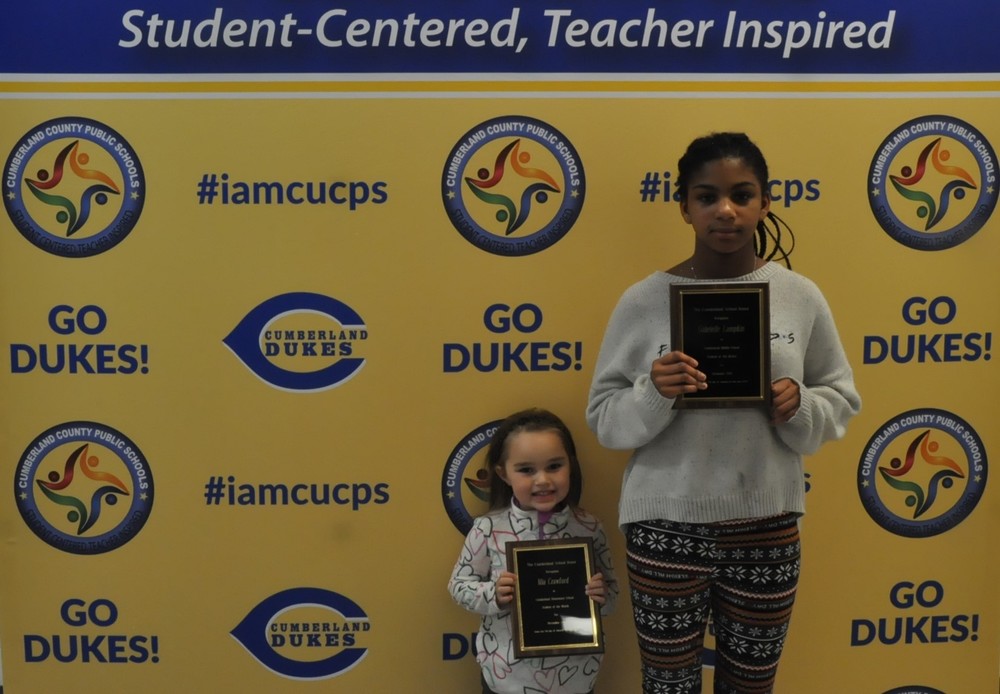 Cumberland School Board Recognizes Students of the Month
Jeff Dingeldein
Monday, January 13, 2020
Each month during the monthly meeting, the Cumberland School Board recognizes the Students of the Month for each school. The following students were recognized at the January School Board meeting, held on Tuesday, January 7, 2020:
Mia Crawford, kindergarten student at Cumberland Elementary School, granddaughter of Deborah Partusch of Cumberland.
Gabrielle "Gabby" Lampkin, eighth grader at Cumberland Middle School, daughter of Ayisha Lampkin of Farmville.
Brianna "Nikki" Thornton, eleventh grader at Cumberland High School, daughter of Stephanie and Jay White of Farmville.
Caption
Students of the Month recognized at the Cumberland School Board meeting were Mia Crawford and Gabrielle Lampkin. NOT PICTURED: Brianna Thornton.