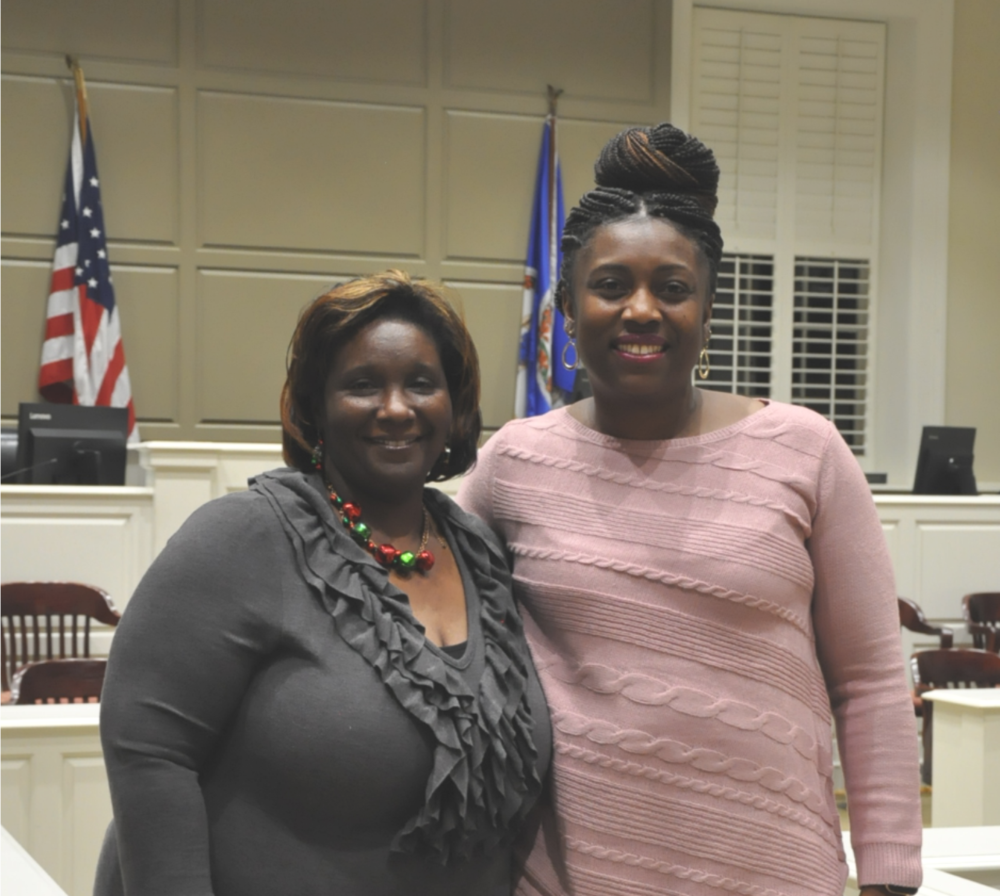 Meet Your School Board Members: Mrs. Latesha Anderson
Jeff Dingeldein
Tuesday, January 07, 2020
Mrs. Latesha Anderson, the Cumberland School Board member representing District 3, is newly elected to the Board. She was sworn in at Cumberland Courthouse by the Cumberland Clerk of the Court on December 19, 2020, during a ceremony featuring both members of the School Board and the Board of Supervisors.
Mrs. Anderson, better known to her family and friends as "Tesha," is a former graduate of Cumberland High School. She was proud to note that her daughter, Infinity Anderson, also attended Cumberland High School, where she was active in school activities. She added that Infinity graduated from CHS in 2016 and led the CHS Girls Basketball Team to state playoffs.
Currently, Mrs. Anderson is employed as the deli manager at the Fresh Market in Richmond. She has completed 19 years of customer service in the retail world. She is also a member of the Rocky Mount Baptist Church of Cumberland, where she serves as the Director of the Youth Choir.
Her hobbies include shopping and cooking. She stated that her dream of a lifetime is traveling to Ocho Rios, Jamaica.
Caption:
Mrs. Latesha Anderson (right) replaces Mrs. Eurika Tyree as the School Board Member representing District 3.