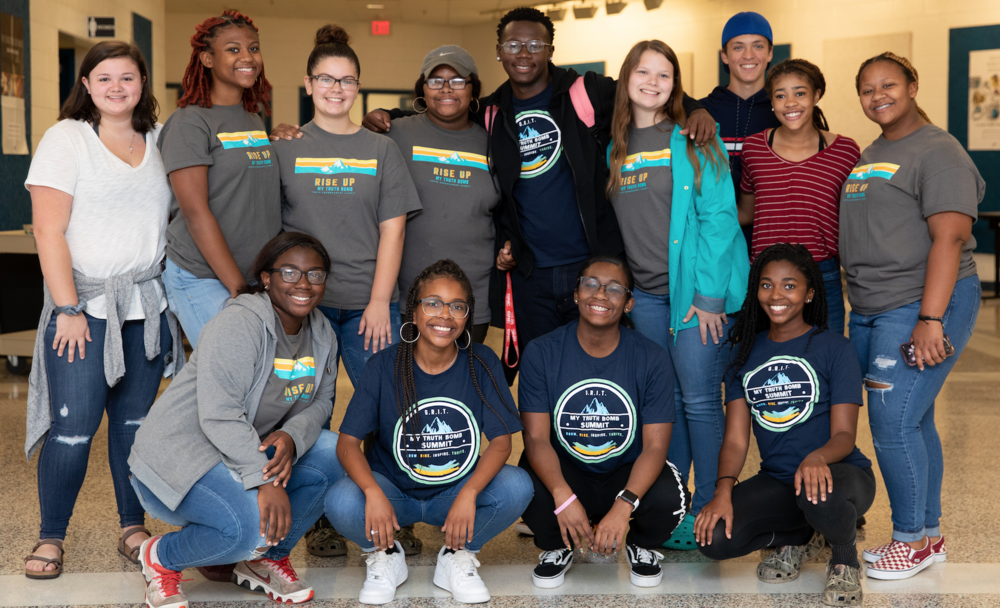 Happy New Year!
Amy Griffin
Friday, December 20, 2019
Dear CuCPS Family and Friends:
Happy New Year!
In addition to the good news I shared before Thanksgiving break, I want to share more of the great things happening at Cumberland County Public Schools.
The Board of Supervisors approved the bids and funding for the CCES floor to be replaced during summer 2020.

Cumberland High School will be named a "Top High School in Virginia" for the second time by Virginia Living Magazine in April 2020.

The GO-TEC Career Connections Lab at Cumberland Middle School is a huge hit with Congressman Riggleman, Senator Peake, and Delegate Wright all making visits this fall.

Cumberland High School Dukes Discover students presented their projects to panels of experts in order to earn 5 C digital badges and hosted a student-led exhibition night for families, staff, and friends. The first earned badges will be presented at the January School Board meeting.
Lastly, we recognized and showed appreciation this month to Mr. George Reid and Mrs. Eurika Tyree for their dedication and service to Cumberland County Public Schools as School Board members. Mr. Reid will now be able to fully retire and relax while Mrs. Tyree is heading to serve on the Board of Supervisors. They both led with high expectations, respect, and integrity.
As we bring in the new year, we welcome Mrs. Wendy Tillett and Mrs. Tesha Anderson to the Cumberland County School Board. Mrs. Tillett brings her experiences as an educator and parent and Mrs. Anderson brings her knowledge as a parent and an alumni. The incoming School Board and Board of Supervisors took their Oath of Office together in unity yesterday evening at the Courthouse.
There are so many positive things happening at Cumberland County Public Schools. Please share the news!
Sincerely,
Amy W. Griffin, Ed.D.
Division Superintendent