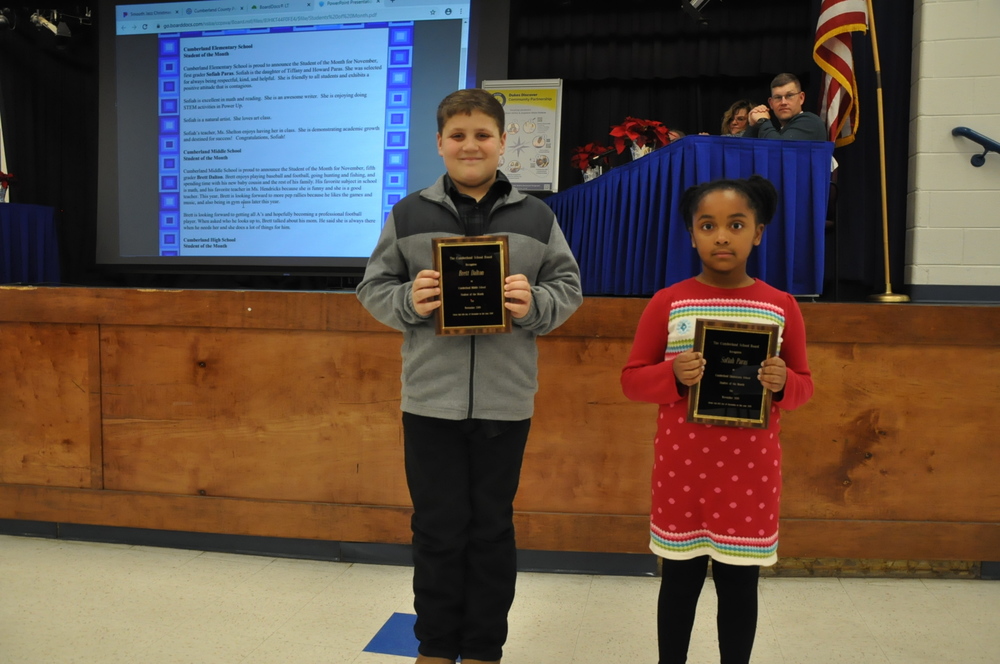 CuCPS Students of the Month Recognized at December School Board Meeting
Jeff Dingeldein
Tuesday, December 17, 2019
Each month during the monthly meeting, the Cumberland School Board recognizes the Students of the Month for each school. The following students were recognized at the December School Board meeting, held on Wednesday, December 11, 2019:
Sofiah Paras, first grader at Cumberland Elementary School, daughter of Howard and Tiffany Paras of Cumberland.
Brett Dalton, fifth grader at Cumberland Middle School, son of Jason and Lisa Dalton of Cartersville.
Calvin Foster, tenth grader at Cumberland High School, son of Curtis and Kim Foster of Cumberland.
Pictured Above:
Students of the Month recognized at the Cumberland School Board meeting were Brett Dalton and Sofiah Paras. NOT PICTURED: Calvin Foster.