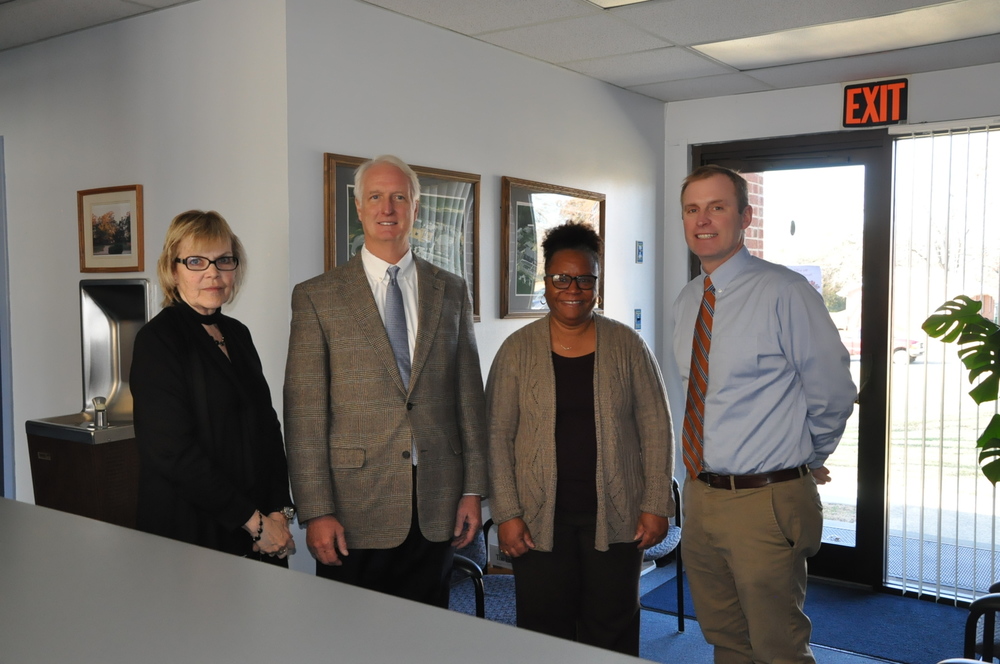 Congressmen Visit Cumberland County Public Schools
Jeff Dingeldein
Monday, December 09, 2019
November was Bring Your Congressmen to School month, and Senator Mark Peake visited Cumberland High School (CHS) and Cumberland Middle School (CMS) on November 25, 2019. Senator Peake serves the 22nd District of Virginia, which includes Amherst, Appomattox, Buckingham, Cumberland, Fluvanna, Goochland, Prince Edward, and part of both Louisa and the City of Lynchburg. Senator Peake had lunch in the school cafeteria, discussed legislative priorities, and toured the CHS/CMS Career and Technical Education wing.
Congressman Denver Riggleman III, who currently serves in the United States House of Representatives for Virginia's 5th Congressional District, visited Cumberland County Public Schools on December 2, 2019. He toured Cumberland Elementary School and the CHS/CMS Career and Technical wing. He was particularly interested in Pre-Kindergarten classes and the CMS Career Connections Lab. This lab, which was funded by the Growth and Opportunity for Virginia (GO Virginia) program, provides middle school students with the opportunity to explore careers in welding, robotics and automation, health sciences, mechanical engineering, manufacturing engineering, and electrical engineering.
Earlier in the year, CUCPS was visited by Delegate Thomas C. "Tommy" Wright, Jr., who serves the 61st District of Virginia, which represents Amelia, Cumberland, Mechlenburg, Nottoway, and part of Lunenburg. He brought several large boxes of school supplies to be distributed to Cumberland students. He then stayed for lunch in the cafeteria and toured the Career and Technical Education wing. Delegate Wright plans to return to CUCPS later in the year.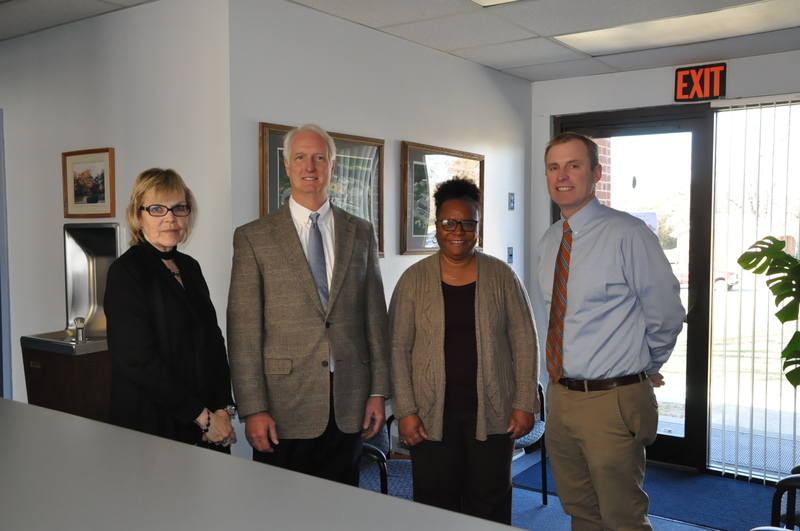 Liz Jamerson (Director of Human Resources), Senator Mark Peake, Bernice Ford (Supervisor of Special Education), and Chip Jones (Assistant Superintendent) prepare to tour the Cumberland High School/Middle School complex.
United States Congressman Denver Riggleman visits a Pre-Kindergarten class at Cumberland Middle School.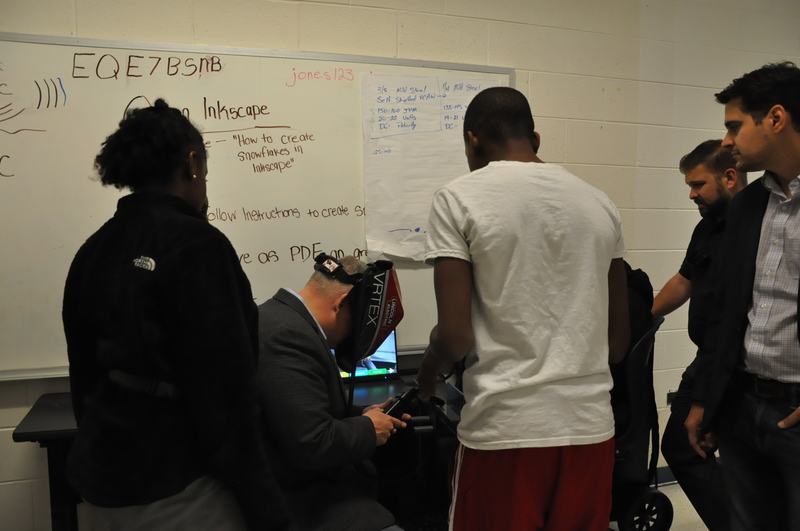 Congressman Riggleman tours the Career Connections Lab at Cumberland Middle School and tries operating the welding simulator.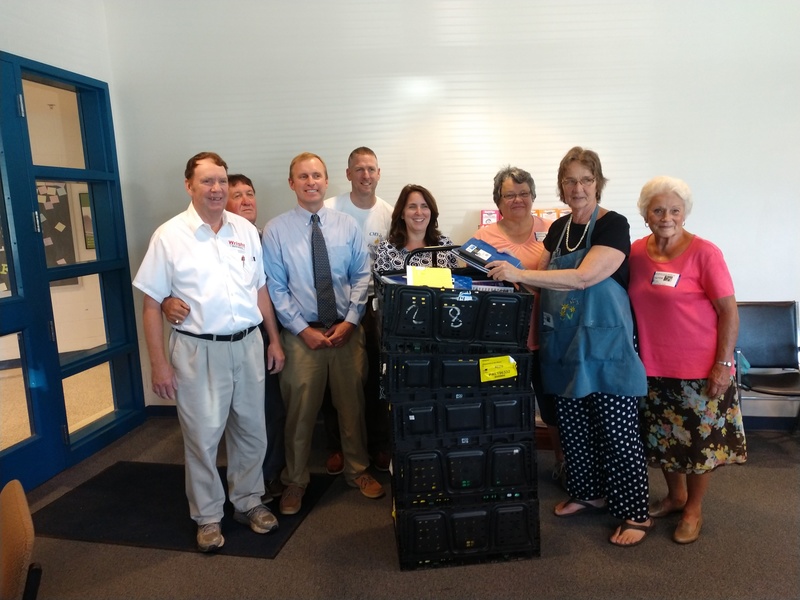 Delegate Tommy Wright, Jerry Seal (Food Pantry Team Member), Chip Jones (Assistant Superintendent), Michael Camden (CMS Principal), Amy Griffin (Superintendent), Maggie Nicely (Food Pantry Volunteer), Doris Seal (Food Pantry Director), and Linda Farmer (Food Pantry Volunteer) stand in front of the boxes of school supplies donated by Delegate Wright.