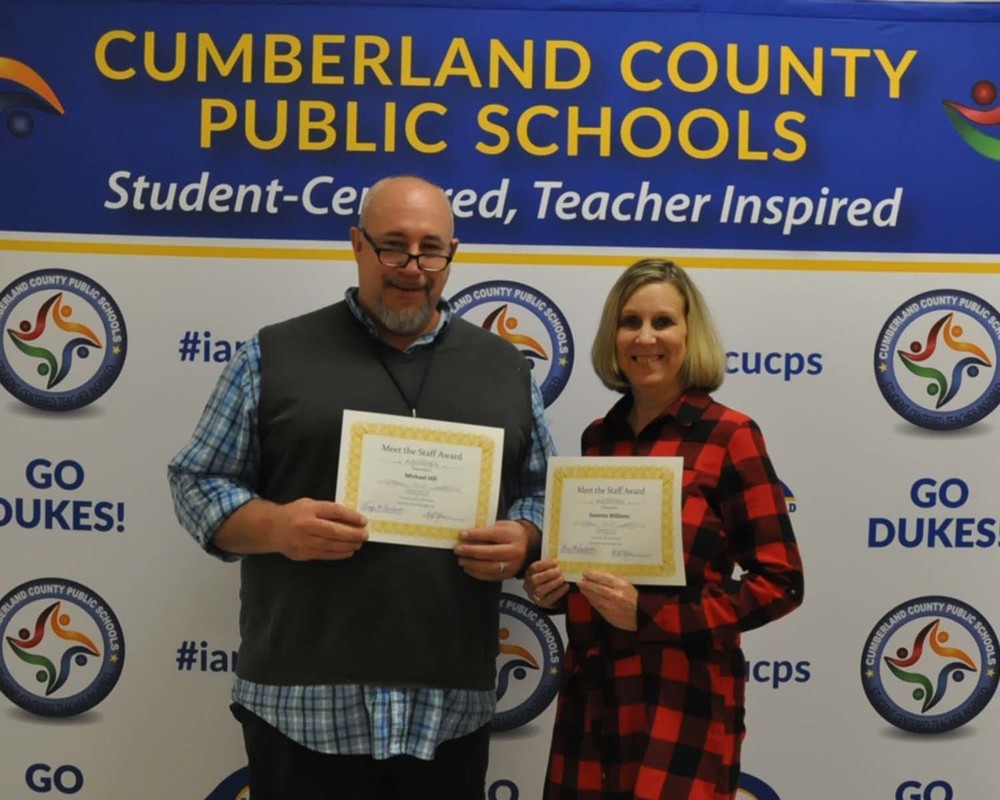 Staff Presented to Cumberland School Board at November Meeting
Jeff Dingeldein
Wednesday, November 13, 2019
Each month, staff members are recognized at the Cumberland County Public School Board. The following teachers were presented to Board members at the November 8, 2019, meeting:
Ms. Susanne Williams, Cumberland Elementary School third grade teacher.
Mr. Michael Hill, Cumberland Middle School science teacher.
Ms. Allison Mitchell, Cumberland High School chemistry teacher.
Caption:
Teachers recognized at the November meeting of the Cumberland School Board included Mr. Michael Hill and Ms. Susanne Williams. [Not pictured is Ms. Allison Mitchell.]