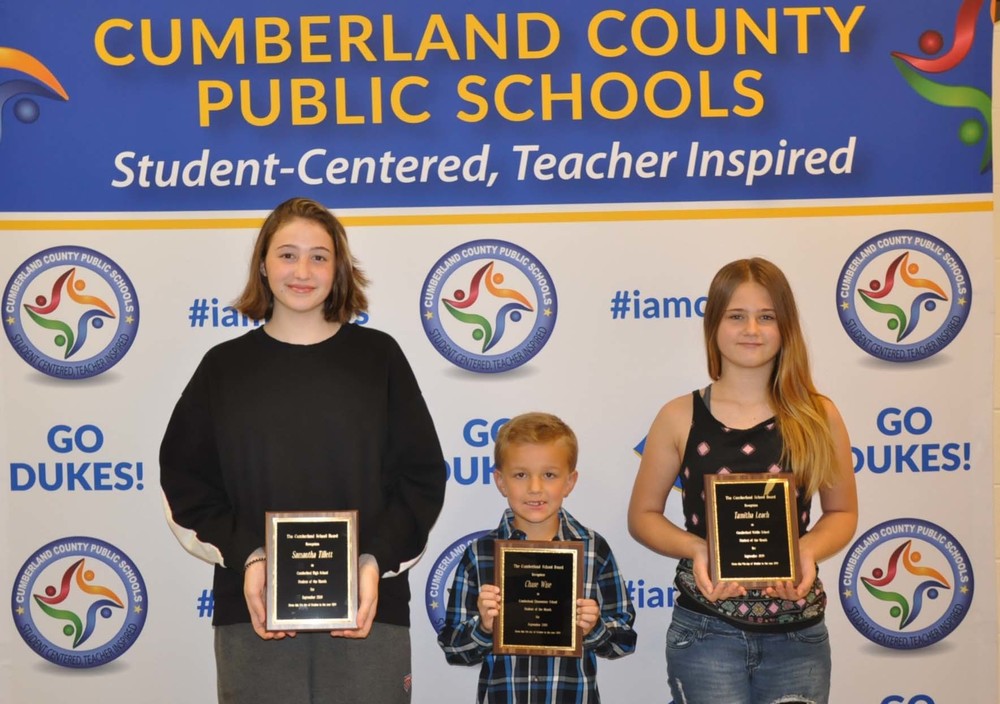 Cumberland School Board Recognizes Students at October Meeting
Jeff Dingeldein
Friday, October 18, 2019
Each month during the monthly meeting, the Cumberland School Board recognizes the Students of the Month for each school. The following students were recognized at the October School Board meeting, held on Wednesday, October 9, 2019:
Chase Wise, third grader at Cumberland Elementary School, son of Charles and April Wise of Cumberland.
Tamitha Leach, seventh grader at Cumberland Middle School, daughter of Shery Leach of Cartersville.
Samantha Tillett, eleventh grader at Cumberland High School, daughter of Paul and Wendy Tillett of Cumberland.
Caption:
Students of the Month include Samantha Tillett (11th grade), Chase Wise (3rd grade), and Tamitha Leach (7th grade).