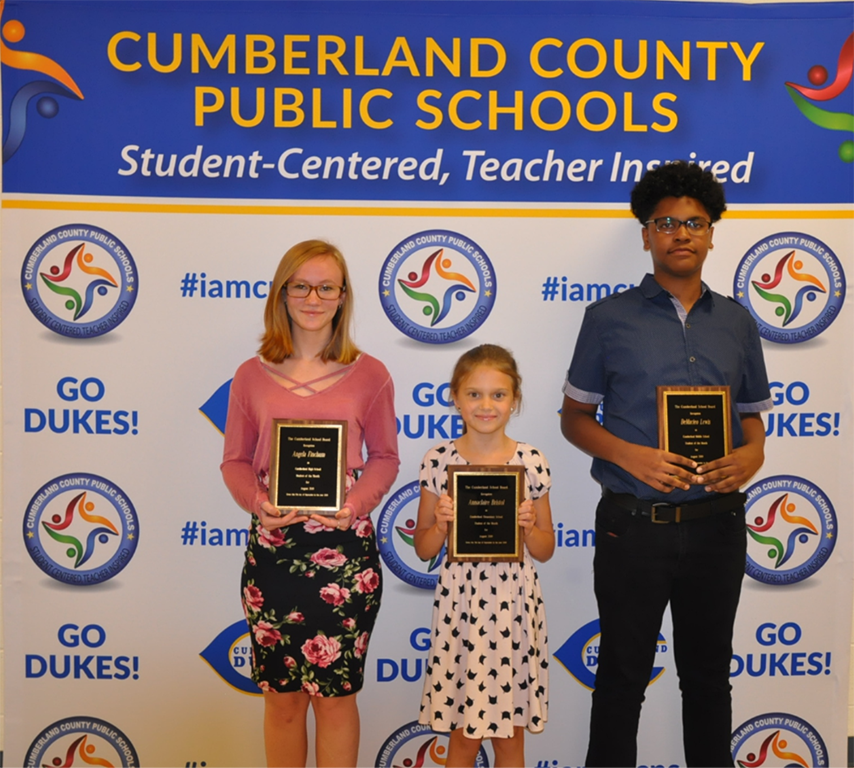 Cumberland School Board Recognizes Students at September Meeting
Jeff Dingeldein
Friday, September 13, 2019
Each month during the monthly meeting, the Cumberland School Board recognizes the Students of the Month for each school. The following students were recognized at the September School Board meeting, held on Thursday, September 5, 2019:
Annaclaire Bristol, fourth grader at Cumberland Elementary School, daughter of Charles and Jessica Bristol of Farmville.
DeMacieo Lewis, eighth grader at Cumberland Middle School, son of Ms. LaShaunda Harris of Cumberland.
Angela Finchum, eleventh grader at Cumberland High School, daughter of Ms. Shelia Lewis of Cumberland and Mr. David Finchum of Georgia.
Pictured Above:
Students of the Month include Angela Finchum (11
th
grade), Annaclaire Bristol (4
th
grade), and DeMacieo Lewis (8
th
grade).