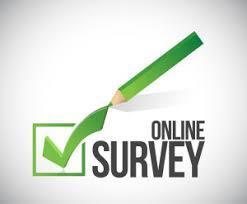 Virginia SkillsBelt Project Survey Open for Community Input
Jeff Dingeldein
Monday, August 26, 2019
The Virginia Tech (VT) Office of Economic Development and several other regional partners are working with Boyette Strategic Advisors (Boyette) to gain a clearer understanding of the workforce in our region. The project, which is being completed with funding from the Virginia Tobacco Region Revitalization Commission in partnership with AEP – Appalachian Power, will gather information about the quality and availability of the workforce in a 55-county region called the Virginia SkillsBelt. The results of this study will be very important to our efforts to create new jobs and investment in our region and improve the quality of life for our residents.
For this project to be successful, we need to understand the skills of our workforce and what opportunities exist to provide additional training to those who are interested. Your input and feedback will make this project as effective as possible. Please be assured that all information will be confidential and no individual survey responses will be shared.
To complete the short, five-minute survey about your skills and employment goals, please click here. We appreciate your taking time to participate in this important project. Click here to learn more about the Virginia SkillsBelt project.