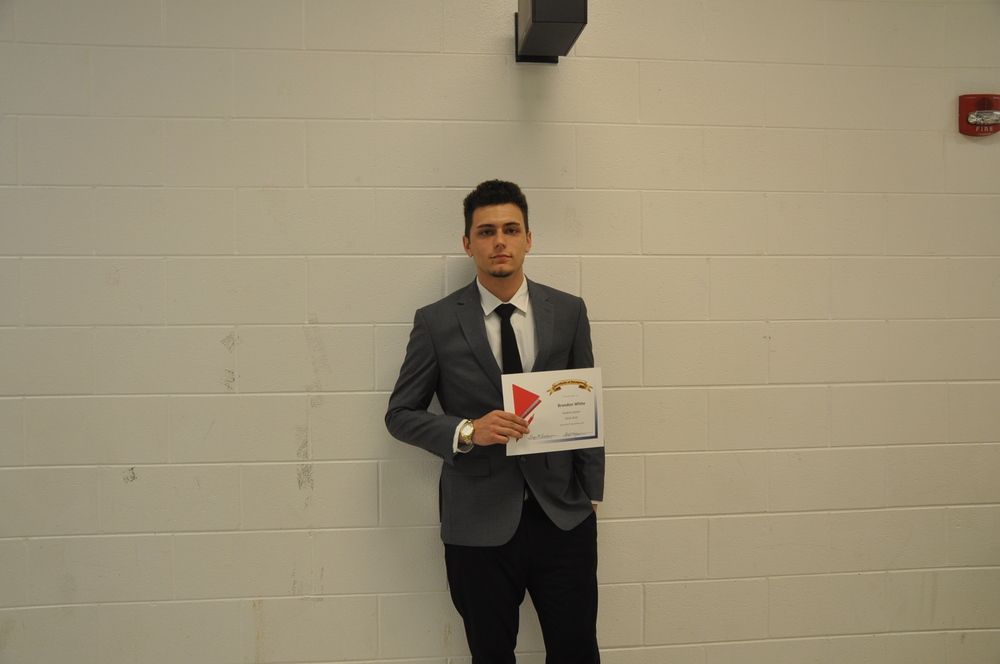 White's Term as Student Liaison for CUCPS School Board Ends
Jeff Dingeldein
Monday, May 13, 2019
At the May 2019 School Board meeting, members of the Cumberland School Board recognized Brandon White, the Student Liaison to the School Board, for his service during the 2018-2019 school year. He had served as the Alternate Liaison the previous school year.
Brandon will be graduating from Cumberland High School on May 17, 2019, with an advanced studies diploma. He will also receive his Associate degree from SVCC on May 11, 2019. Brandon is the Student Government Association President, the Robotics Team Captain, the Scholastic Bowl Team Captain, and Caption of the Dominion Power Innovation Challenge Team.
Brandon is the son of Marie and Michael Blevins of Cumberland. After graduation, he will be attending Embry-Riddle Aeronautical University in Datona Beach, Florida, where he plans to major in Aerospace Engineering. At the close of his final meeting, he thanked the School Board members for providing him the opportunity to be part of the School Board.
Next year, he will be replaced by Jasmine Allen, who served this year as Alternate Student School Board Liaison. By action of the School Board, Dawn Helton and Ramir Parker were appointed Co-Alternate Liaisons for the 2019-2020 school year.
Caption:
Brandon White, Student Liaison to the School Board, was recognized for his service to the School Board during the 2018-2019 school year.